Advertisement

Beijing had been put on alert by the ability of Washington and its allies to freeze the Russian central bank's dollar assets…reports Asian Lite News
China held an internal conference with foreign and domestic bank representatives to discuss ways of protecting overseas assets from potential US sanctions, media reports said on Sunday.
The emergency meeting between officials from China's central bank and finance ministry, as well as foreign and domestic bank executives, was held on April 22.
"If China attacks Taiwan, decoupling of the Chinese and western economies will be far more severe than [decoupling with] Russia, because China's economic footprint touches every part of the world," one of the people briefed on the meeting told The Financial Times on Sunday.
Beijing had been put on alert by the ability of Washington and its allies to freeze the Russian central bank's dollar assets, the newspaper report said.
According to the report, Chinese officials were worried that such measures could be taken against China in the event of a regional military conflict or other crisis.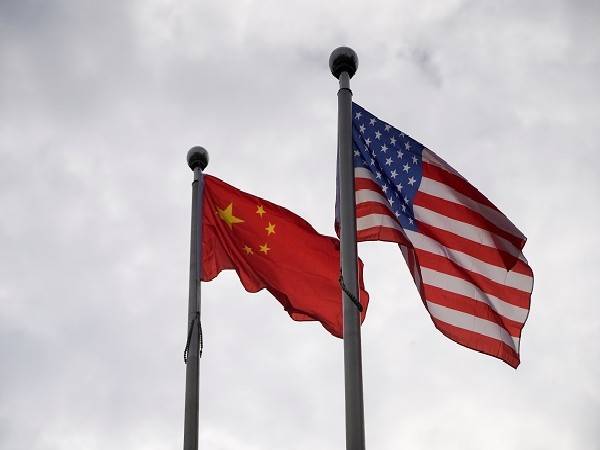 The newspaper specified that a possible trigger for US sanctions against China could be a potential invasion of Taiwan.
China has repeatedly criticized the US for maintaining official contacts with Taiwan, saying that such actions infringe on China's sovereignty and territorial integrity and provoke instability in the region.
Beijing has also threatened to take the self-governed island with force.
Meanwhile, tensions between the UK and China escalated after British Foreign Secretary Liz Truss warned China to play by international rules or be ready to face action by the G7 group of leading global powers acting as "an economic NATO".
"Countries must play by the rules. And that includes China," Truss said in a speech at Mansion House in London. "They will not continue to rise if they do not play by the rules. China needs trade with the G7. We (the Group of Seven) represent around half of the global economy. And we have choices," she said in her speech at Mansion House, London, Global Times reported.
Responding to the statement and Truss, Chinese Foreign Ministry spokesperson, Wang Wenbin said, "International rules should be the norms governing international relations based on the purposes and principles of the UN Charter, rather than the rules of a small circle or clique."
The UK foreign secretary warned that China could face sanctions like Russia from an "assertive" G7 if it threatens others' security, adding: "They (Russia, China) will not continue to rise if they do not play by the rules,' Global Times reported.
Liz Truss also criticised China for not condemning Russia over the Ukraine conflict.
"NATO has long adhered to the old concept of security, engaged in the confrontation between factions and become a tool for individual countries to seek hegemony," Wang further stated, calling out NATO as a product of the Cold War.
Blaming the organization, he also said that NATO claims to be a defensive organization, but in fact, it is constantly creating confrontations and disturbances. (with inputs from ANI)+