Advertisement

Taiwan is a critical part of the global supply chains dealing with microchips and semiconductors, which go into everything ranging from mobile phones to electric cars…writes Atul Aneja
China's decision to extend military drills around Taiwan, is an effort to sharpen the message to the United States not to join the island territory in a possible war with Beijing.

On Monday, China's eastern theatre command announced that it was extending the military manoeuvres surrounding Taiwan, which began following the controversial visit to the territory by the US House speaker Nancy Pelosi.

The four-day exercises which were to terminate on Sunday, were an effort to demonstrate that China could blockade the island and disrupt global trade.

Taiwan is a critical part of the global supply chains dealing with microchips and semiconductors, which go into everything ranging from mobile phones to electric cars.

In the last four days, the Chinese had curated their exercises to send some unvarnished messages to deter Taiwan and more so, the United States, from interfering in case Beijing decided to capture the territory, which it has designated as its own.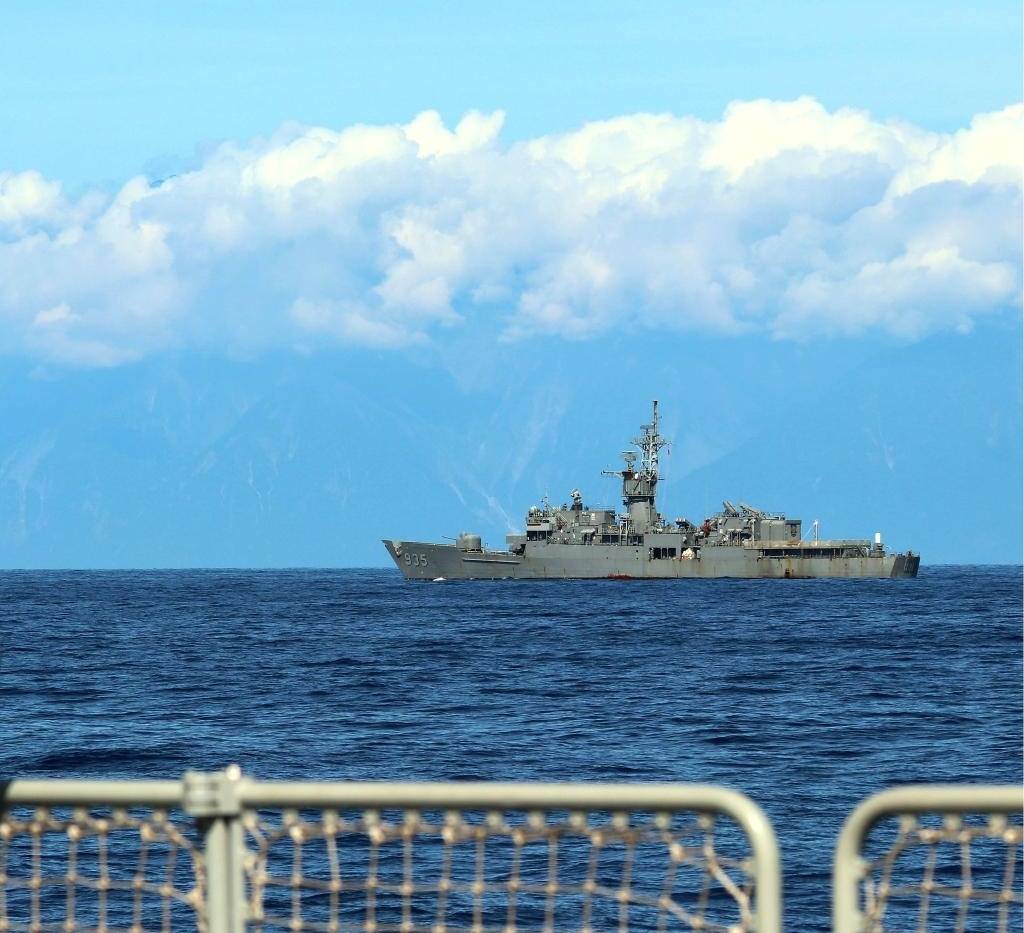 According to China's logic, Pelosi's visit would further encourage forces inside Taiwan to declare independence-a clear violation of the one-China principle. China has declared that apart from Taiwan, Tibet and Xinjiang are also its inalienable territorial units. It cites Hong Kong and Macao as examples of "peaceful unification"-a template that Taiwan must also follow or face the possibility of a military takeover.

Before announcing the extension of the exercise, the Chinese had fired 11 ballistic missiles. Five of them fell in the sea east of Taiwan, the Taiwanese foreign ministry said. By targeting the area, China was apparently showing intent to stop the US seventh fleet from joining Taiwan in the war against China through the Taiwan straits.

Located between China's Fujian province and the main Taiwan island, the Taiwan strait at its narrowest point is only 160 kilometres wide.

Based in Yokosuka in Japan the Seventh Fleet deploys massive fire power comprising 50-70 ships, 150 aircraft and 27,000 Sailors and Marines.

Two of the missiles were fired into the sea southwest of Taiwan near the Bashi Channel. The Bashi channel is part of the Luzon strait, which separates the orchid island of Taiwan from the Philippines. Significantly, several undersea cables that carry data and telephone traffic to southeast Asia pass through the channel, making it a prized target to disrupt the internet in the region.

Besides, the Bashi channel is crucial for the transit of US aircraft carriers from the South China Sea to the Philippine Sea to the north. By trying to demonstrate their missile reach, the Chinese are trying to send the message that they can delay the arrival of US firepower by at least a week, during which the military operation to take over Taiwan could apparently conclude.

The extended round of the exercise that began on Monday included anti-submarine drills, to deter the US from using these highly potent underwater platforms.

In trying to enforce a blockade, the Chinese have been attempting to exercise control over the territory's key ports. These include the Keelung Port and Taipei Port in the north, the Taichung port, Kaohsiung port in the south and Hualien Port in the east. "If the PLA exercises take a long time, it will constitute a substantial blockage of Taiwan," Global Times, the garrulous mouthpiece of the CPC, quoted a Chinese military expert as saying.

The PLA' s drills this time are "comprehensive and highly targeted," showing the determination of resolving the Taiwan question once and for all, another Chinese military commentator Song Zhongping told the daily.

The drill should be viewed as a war plan rehearsal, Song said, "In the event of a future military conflict, it is likely that the operational plans currently being rehearsed will be directly translated into combat operations."

(The content is being carried under an arrangement with indianarrative.com)