Advertisement

In response, Taiwan sent aircraft, broadcasted radio warnings, and deployed air defense missile systems to track the PLAAF planes….reports Asian Lite News
Three Chinese military aircraft on Saturday (local time) breached Taiwan's air defense identification zone (ADIZ).
Two People's Liberation Army Air Force (PLAAF) Shenyang J-16 fighter jets and one Shaanxi Y-8 anti-submarine warfare plane were tracked in the southwest corner of Taiwan's ADIZ, according to the Ministry of National Defense (MND), reported Taiwan News.
An ADIZ is an area that extends beyond a country's airspace where air traffic controllers ask incoming aircraft to identify themselves.
In response, Taiwan sent aircraft, broadcasted radio warnings, and deployed air defense missile systems to track the PLAAF planes.
This marks the seventh day of intrusions this month. So far this month, China has sent 11 aircraft into Taiwan's identification zone, including seven fighter jets and four spotter planes, reported Taiwan News.
Since September 2020, China has increased its use of gray zone tactics by routinely sending aircraft into Taiwan's ADIZ, with most occurrences taking place in the southwest corner.
In 2021, Chinese military planes entered Taiwan's ADIZ on 961 instances over 239 days, according to the MND.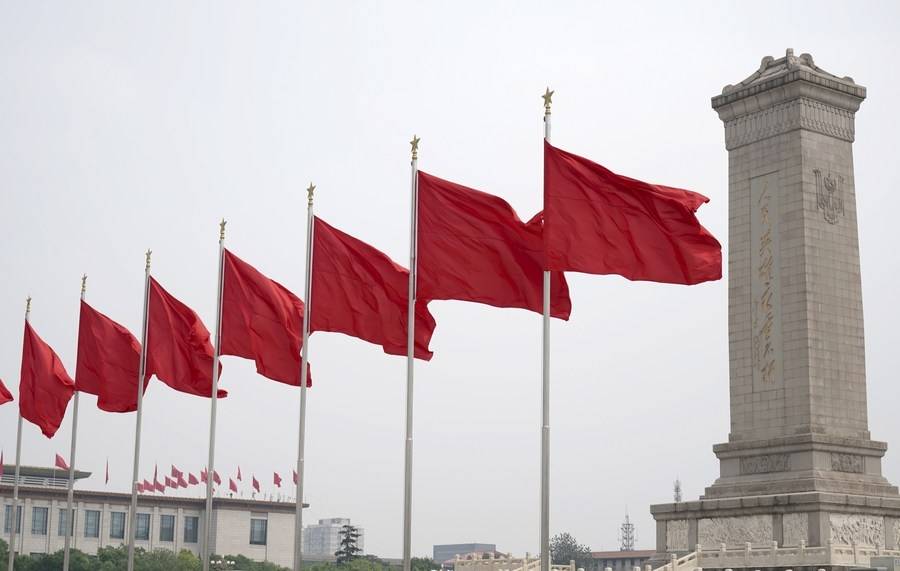 Gray zone tactics are defined as "an effort or series of efforts beyond steady-state deterrence and assurance that attempts to achieve one's security objectives without resort to direct and sizable use of force."
Last week, Taiwan said that China's claim of Sovereignty over the Taiwan Strait is false and the only waters over which any country has full sovereignty are its 12-nautical mile territorial waters.
While accusing Beijing of distorting international law, Taiwan's Ministry of Foreign Affairs (MOFA) spokeswoman, Joanne Ou said that by ignoring Taipei's sovereignty claim over the Taiwan Strait and downgrading the strait to its own exclusive economic zone (EEZ), China revealed its ambition to annex Taiwan, Focus Taiwan reported.
Taiwan will continue to work with like-minded countries to jointly uphold rule-based international orders and promote peace and stability in the Indo-Pacific region, she added.
She reiterated that Taiwan Strait consists of international waters, except for areas that can be defined as territorial waters.
"Our government has always respected any activities conducted by foreign vessels in the Taiwan Strait that are allowed by international law. We understand and support the freedom of navigation operations conducted by the US as these operations promote peace and stability in the region," Ou added.
Ou's comments come as a response to her Chinese counterpart, Wang Wenbin, who claimed on Monday that waterway fell within China's territorial waters and exclusive economic zone as defined by the United Nations Convention on the Law of the Sea (UNCLOS) and domestic law, Focus Taiwan reported.
Wang denied the US claims that the channel should be treated as international waters and said that Beijing has sovereign and administrative rights to the Taiwan Strait.
"China enjoys sovereign rights and jurisdiction over the Taiwan Strait while respecting the legitimate rights of other countries in the relevant maritime areas."
"There is no such thing as 'international waters' in UNCLOS. By claiming that the Taiwan Strait is international waters, some countries intend to create an excuse for its manipulation of the Taiwan issue and threaten China's sovereignty and security," Wang said. (ANI)