Advertisement

Second edition of the Festival by Brand Dubai and RTA brings together innovative musicians from across the world, reports Asian Lite News
Dubai Metro Music Festival, a celebration of global music organised by Brand Dubai, the creative arm of the Government of Dubai Media Office, in partnership with the Roads and Transport Authority (RTA), got off to a rousing start with enchanting musical performances.
During the week-long Festival, held from 16-22 March, Dubai Metro stations will serve as stages for unique musical performances by 20 artists representing a range of musical genres.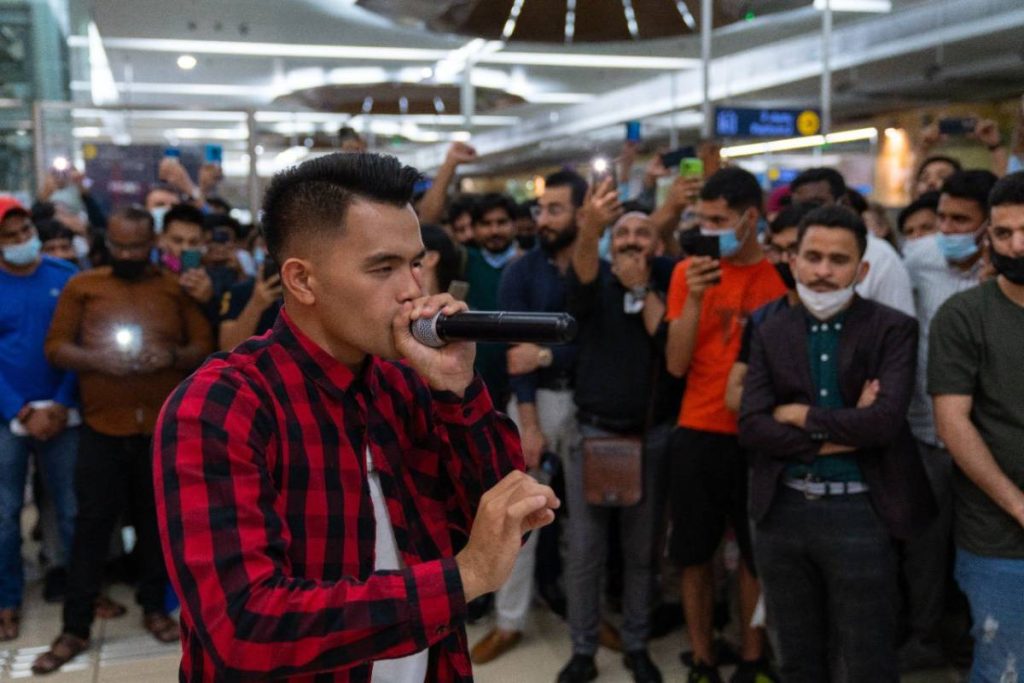 The first day of the Festival saw vast numbers of commuters and music lovers flocking to musical performances at five metro stations – Expo 2020 Dubai, Jebel Ali, Mall of the Emirates, Burjuman and Union.

The Festival forms part of the ongoing #DubaiDestinations campaign focused on highlighting the exceptional experiences, events and activities of #DubaiArtSeason.

"The Roads and Transport Authority is thrilled to see the Dubai Metro Musical Festival receive such an overwhelming response from commuters on its first day," said Rowdah Al Mehrizi, Director of Marketing & Corporate Communication, Corporate Administrative Support Services Sector.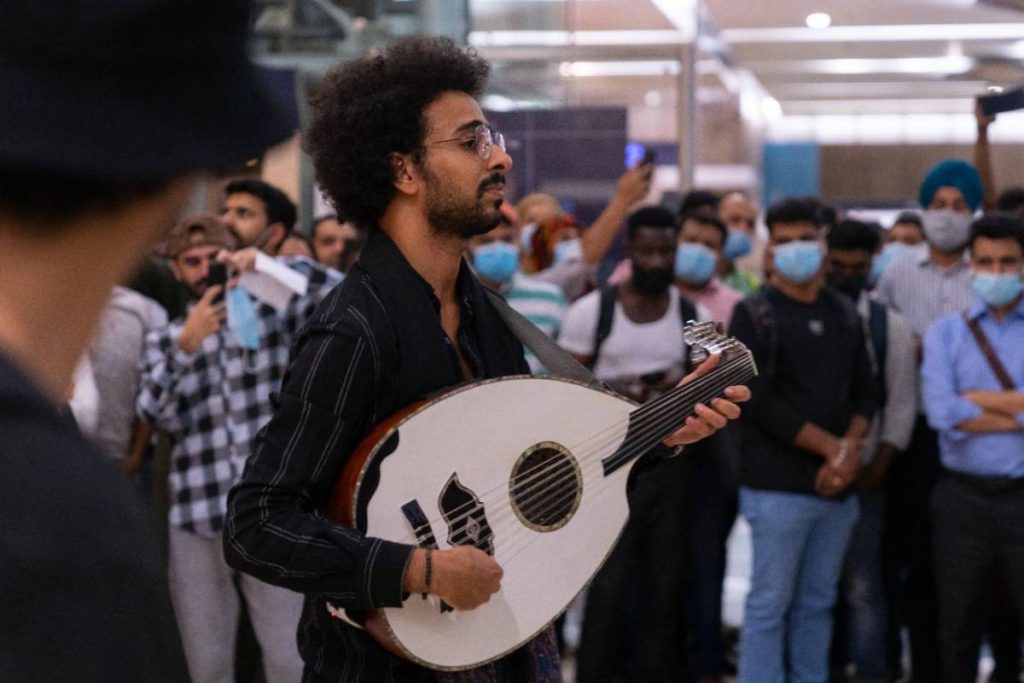 "Bringing this unique celebration of global music back to life at the Dubai Metro, which every day brings together commuters representing a cross-section of the city's multicultural community, is part of our efforts to enrich Dubai's cultural landscape and enhance the happiness of the community. Over the course of the week-long festival, an eclectic line-up of local, regional and international artists will enthrall audiences with mesmerising performances featuring string, percussion, wind and other unusual instruments."
Shaima Al Suwaidi, City Branding Manager, Brand Dubai, said: "The Dubai Metro Music Festival has combined the strengths and resources of Brand Dubai and RTA to achieve our objectives of not only enriching Dubai's cultural ambience but also offering exciting opportunities for musicians from the UAE, the region and around the world to showcase their talent to a culturally diverse audience. The first day of the event evoked a very positive response from the public, with many people thronging to the metro stations to watch the captivating performances. The huge response from the audience is testament to the Festival's appeal as an event that goes beyond cultural barriers to touch people's hearts and minds and the power of music to communicate to people in a universal language."
The Festival was curated to bring together a group of musicians that represent unique sparks of creative talent in a wide diversity of instruments, genres and styles. Furthermore, the Festival was designed to encourage interaction between musicians and public audiences and foster a sense of creative community in the city.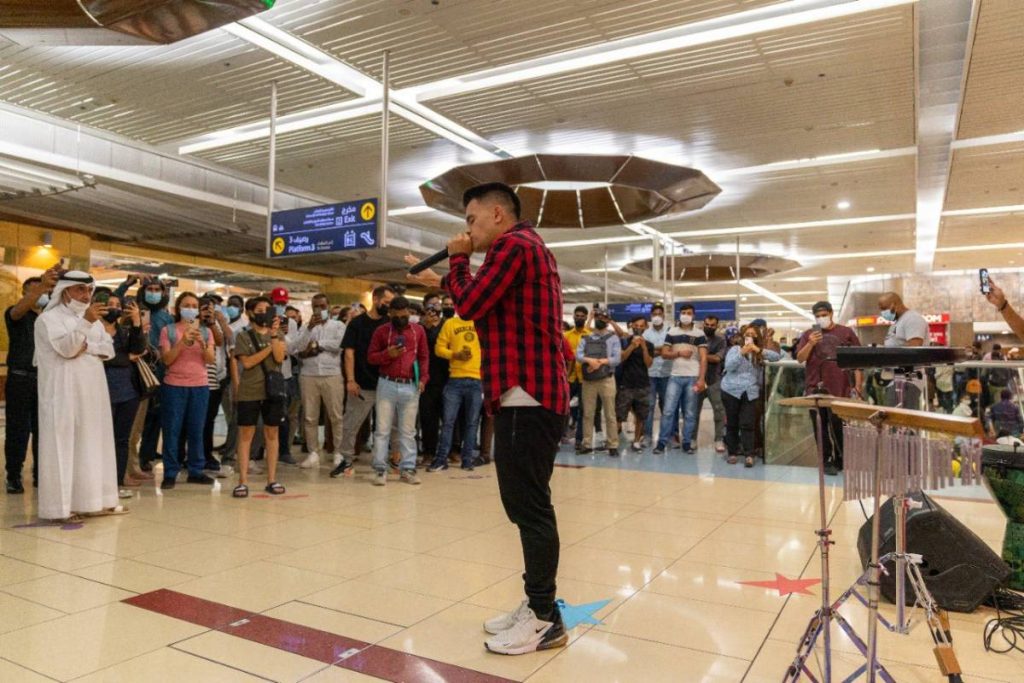 Diverse artists
Artists participating this year include traditional and experimental musicians, street performers, classical instrumentalists and fusion musicians. The Festival has also provided a platform for several UAE-based musicians to showcase their talent.

Musicians performing at the Festival represent diverse nationalities including Colombia, Costa Rica, Ecuador, Egypt, France, Indonesia, Mexico, Philippines, Portugal, South Africa, Syria, apart from the UAE.
ALSO READ: Global brands launch yachts at Dubai Boat Show
Range of instruments
Some of the traditional instruments featured this year include the cello, saxophone, drums, trombone, violin, Angklung and guitar. Musicians are also performing on non-traditional instruments like the electric and acoustic oud, hand pans, percussion instruments, steel pan, and electric guitar.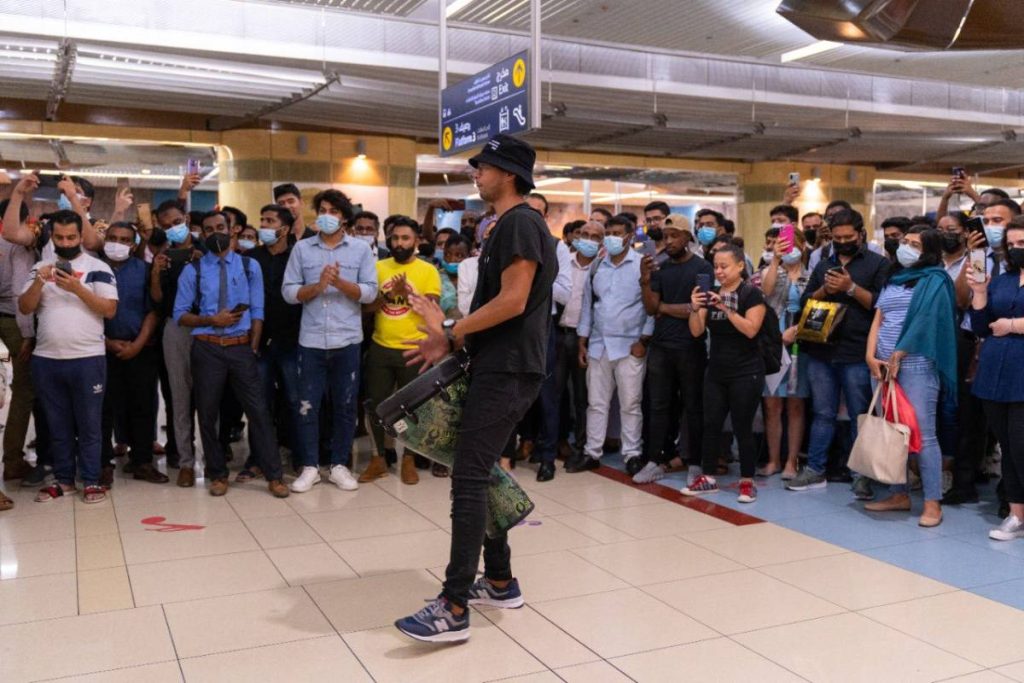 Innovative performances
Audiences at the Festival will have an opportunity to watch innovative performances like a one-man-band show, a flute beatbox show, and a performance featuring instruments made from recycled materials. Other highly anticipated performances include violin duets by twin sisters and a musician's triple-guitar recitals.

The public will be able to watch the live performances from 4.00 pm to 10.00 pm every day. All the performances will be rotated across the duration of the festival to cover all five metro stations.