Advertisement

Goa will take a holistic approach to promote key sectors and provide incentives to investors in these sectors. The state has always been open to dialogue about customising an incentives package based on the unique requirements of an investor. Ms. Swetika Sachan, IAS, Director, Directorate of Industries Trade & Commerce and CEO of Goa Investment Promotion and Facilitation Board talks to Asian Lite
Ms. Swetika Sachan, IAS, CEO. Goa Investment Promotion and Facilitation Board: Tourism is the biggest sector in Goa and rightly so. It is something we are proud of and will showcase at the Expo. At the same time, Goa has a lot more to offer and we want to utilise the Expo to display that too. Our focus sectors are: Agro and food processing; IT and IT enabled services; Knowledge-based industry; Light engineering and Niche tourism like medical and luxury tourism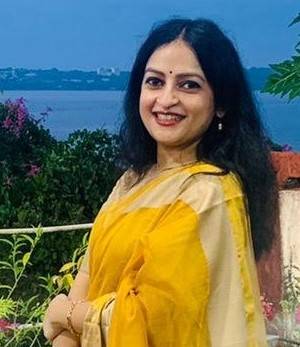 ASIAN LITE: How do you think Dubai Expo 2020 will help boost Goa's plans to attract overseas investments to the state across sectors, besides tourism?
SWETIKA SACHAN: Goa is best known as a tourist destination. At the Expo, the state pavilion will showcase various other strengths of Goa alongside its tourist appeal. Sectors such as IT and IT-enabled services, light engineering, agro and food processing are some of the prime areas where the state encourages investment. In our interactions with investors, we would like to highlight the support that the government is willing to provide to give a boost to these industries and other focus sectors of the state.
ASIAN LITE: Would you be looking to have long term trade deals/ agreements with countries in certain focus areas like health, education, SME's, Aerospace & Defence, Infrastructure?
SWETIKA SACHAN: Absolutely yes. We want to create sustainable growth in the state and such agreements and deals will help the state to work with a long-term vision in mind. With regards to policy making also, it helps to have such agreements in place so that the development can happen on an ongoing basis.
ASIAN LITE: Besides the facilities and incentives, the new Investment Policy of Goa offers to the global investors which every state offers, what different/ unique has Goa got to offer in order to have an edge over others?
SWETIKA SACHAN: Goa is in the process of drafting its new and updated Investment Policy. We will take a holistic approach in this policy to promote our priority sectors and provide incentives to those seeking to invest in these sectors. Besides that, the state has always been open to dialogue about customising an incentives package based on the unique requirements of an investor. This is what we intend to do in Dubai also. We would like to speak with potential investors, understand their needs and challenges and offer solutions that work for them. By extension, we also want the investors to see Goa's uniqueness and understand the priorities of the state.
ASIAN LITE: Do you have a roadmap to follow-up on the investment interests generated at the EXPO and bring them to ground level? Will you also be making local employment a part of the agreements?
SWETIKA SACHAN: Local employment and preservation of Goa's beautiful ecosystem are the main objectives of the state when evaluating investment proposals. This will be at the foundation of every discussion we have in Dubai. Goan youth is skilled and talented, and we want to bring the right opportunities in the state for their benefit, such as agro and food processing and technical sectors such as IT, FinTech, to name a few.
The roadmap is very simple, we want to talk to investors and find those who share the same motivations as the government to bring about responsible development in the state. State leadership will helm these discussions and myself and my team will be there along the way to provide necessary support.
ASIAN LITE: Goa is largely known for its tourism worldwide. What plans have you to position the state as an investment destination for other sectors also besides EXPO DUBAI 2020?
SWETIKA SACHAN: Tourism is the biggest sector in Goa and rightly so. It is something we are proud of and will showcase at the Expo. At the same time, Goa has a lot more to offer and we want to utilise the Expo to display that too. Our focus sectors are:
Agro and food processing
IT and IT enabled services
Knowledge based industry
Light engineering
Niche tourism like medical and luxury tourism
ASIAN LITE: India is targeting to become $5 trillion economy by 2025. What do you think will be the pie of Goa in the overall contribution of states?
SWETIKA SACHAN: Goa is a leading contributor in terms of the SGDP and has demonstrated continuous growth rate of the same. As our connectivity with the world and rest of the country increases, tourism is expected to grow too. We have a new international airport underway and an expansive network of highways under construction. Besides this, the state is also encouraging investments in the focus sectors as mentioned earlier. Altogether, it is safe to say that Goa's share of the pie will be significant and will continue to grow.