Advertisement

In May 2019, the audio and video clips relating to the alleged conduct of then NAB chairman with regard to a woman identified as Tayyaba Khatun facing investigation by NAB authorities had taken the politico-media by storm….reports Asian Lite News
PML-N Vice President Maryam Nawaz has said that "strict action" should be taken against former Prime Minister Imran Khan for "blackmailing" ex-NAB chairman Justice (retd) Javed Iqbal through objectionable videos, media reports said.

In response to PTI's criticism over amendments to NAB law, the ruling party leader said those who were raising hue and cry over the changes in the accountability laws targeted their political opponents by blackmailing the former NAB chief, Express Tribune.

"He [Imran Khan] tricked Tayyaba and kept her at the Prime Minister's House for weeks. Took videos of NAB chairman from her and then blackmailed him through these videos to get verdicts of their choice," Nawaz wrote on her official Twitter handle on Tuesday, Express Tribune reported.

In May 2019, the audio and video clips relating to the alleged conduct of then NAB chairman with regard to a woman identified as Tayyaba Khatun facing investigation by NAB authorities had taken the politico-media by storm.

The anti-graft watchdog had rebutted the allegations.

Tayyaba had lodged a complaint with the Pakistan Citizen Portal (PCP) alleging that the then "NAB chairman is harassing me [and] my family. He is making fake cases against me and my husband just because I didn't make any relation wid [with] him. NAB is threatening me. I am a law student. How he disrespect a woman like this. He is a morally ill person. I have all vdos [videos] and audio recordings against him; I am attaching some screenshots of videos".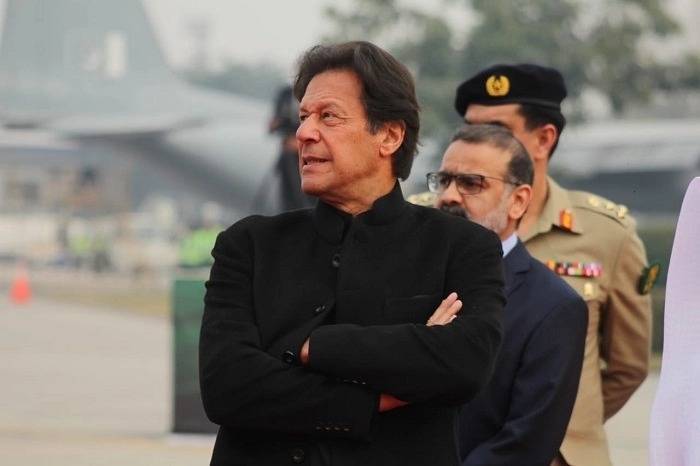 Assassination threat
 Pakistan's Counter-Terrorism Department (CTD) has warned of an assassination threat against former Prime Minister Imran Khan, a media report said on Tuesday.

The threat alert issued by CTD's Khyber Pakhtunkhwa wing stated that "terrorists are planning to assassinate Imran Khan, for which they have sought assistance from an assassin in Afghanistan", Geo News quoted the Daily Jang report as saying.

According to Daily Jang, the text of the threat alert has been shared with various forums, according to which an Afghan assassin has been given the responsibility to target the former premier.

However, the said assassin handed over the responsibility to others.

The CTD has directed all concerned agencies to take all possible measures for the security of the former prime minister in the wake of the threat alert, Geo News reported.

Meanwhile, a senior police official from Khyber Pakhtunkhwa confirmed that the CTD issued the alert on June 18.

However, there were orders to keep the threat a secret and prevent it from being leaked on social media, he said.

PTI leaders have recently expressed concerns about the threat to Khan's life and have claimed that a target killer has been hired to assassinate him.

PTI leader Fayazul Hassan Chohan had tweeted that "some people" have tasked a terrorist with assassinating the party Chairman.

"I have details that some people have ordered a terrorist named 'Cochi' in Afghanistan to assassinate PTI Chairman Imran Khan," he claimed.

Later, a party worker claimed that "the assassin has even acquired a residence in Islamabad or Rawalpindi".