Advertisement

2,800 activities in 9 zones over a period of 60 days will offer the visitors of Jeddah an exceptional and diverse season that meets various desires…reports Asian Lite News
The second edition of Jeddah Season 2022 continued its activities for the second day, in the presence of a large number of visitors, as Jeddah Art Promenade zone and the Cirque du Soleil shows zone enjoyed a large turnout of visitors from an early age to enjoy various shows and events.
The events attracted families who enjoyed fireworks shows, circuses, live shows and various events, in addition to restaurants, cafes and integrated services in the event zones for the convenience of visitors.
The events of the Jeddah Season 2022 constituted a unique mixture of diversity that employed the heritage, historic and cultural richness in which Jeddah is distinguished by its global character and new experiences.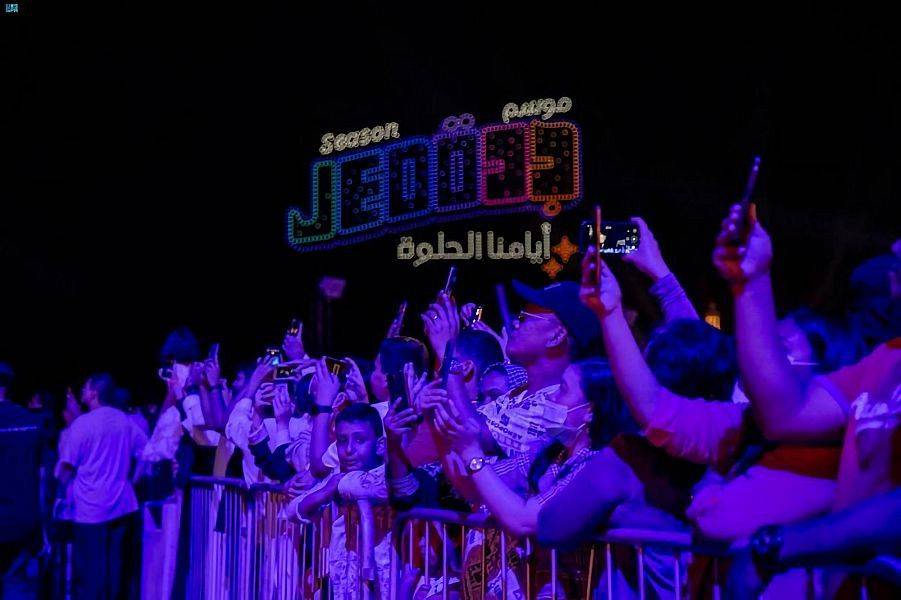 2,800 activities in 9 zones over a period of 60 days will offer the visitors of Jeddah an exceptional and diverse season that meets various desires.
Jeddah Season management closely follows up the work and field tasks of the event zones, and works on the comfort of the season's visitors and facilitates their access to the event zones, as the activities of the second day witnessed a flow of visitors' movement in the event zones and a precise field organization, despite the intensity of attendance and the season's coincidence with the blessed Eid al-Fitr.
ALSO READ: Dubai to open UAE's first robotic biobank
Jeddah Season also offers 70 interactive experiences, more than 60 entertainment games, 7 Arab plays, two international plays, many marine experiences and events, an international circus, 4 international exhibitions, and many other shows and services as well as different options for the visitor to spend the most beautiful time with his/her family in the event zones.