Advertisement

A delegation from the Department of Health-Abu Dhabi, accompanied by its chairman Sheikh Abdulla bin Mohamed Al Hamed have met President Sheikh Mohamed bin Zayed.
President His Highness Sheikh Mohamed bin Zayed Al Nahyan on Wednesday received a delegation from the Department of Health-Abu Dhabi (DoH), accompanied by Sheikh Abdulla bin Mohamed Al Hamed, Chairman of the Department of Health and Member of the Executive Council.
During the meeting, Sheikh Mohamed and the delegation's members exchanged friendly conversations.
Sheikh Mohamed was briefed about the DoH's plans and programmes carried out in cooperation with its strategic partners.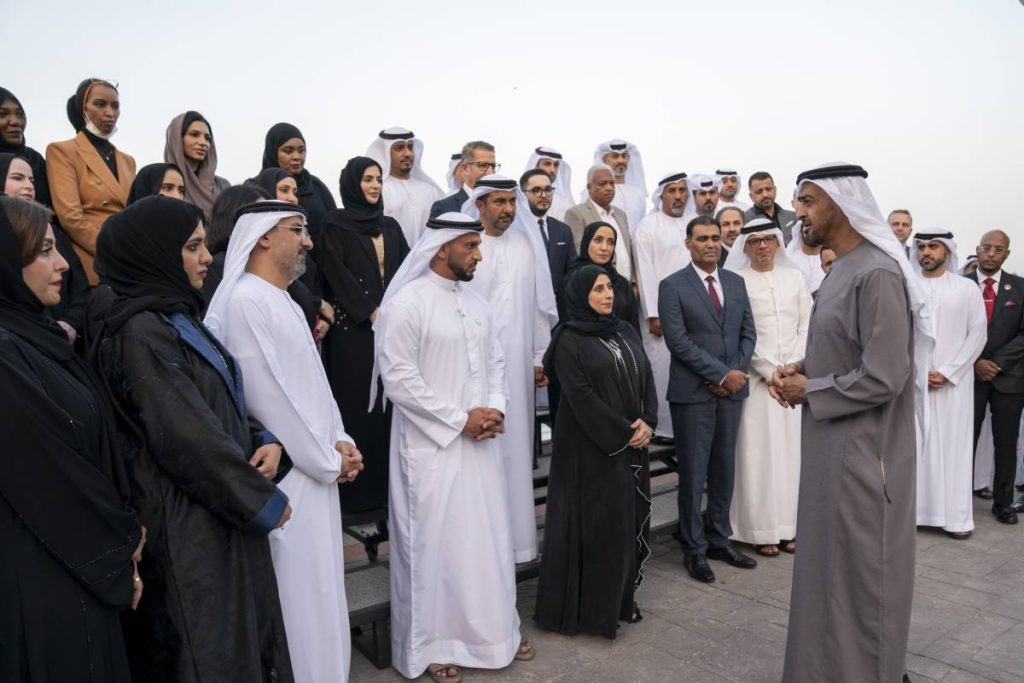 He also commended the efforts of health authorities in Abu Dhabi and the UAE during the COVID-19 pandemic, which helped enhance the UAE's response to the pandemic in accordance with the highest international standards and practices, and the country's flexibility in confronting its repercussions at all health levels.
The delegation's members expressed their happiness at meeting President His Highness Sheikh Mohamed bin Zayed and extended their appreciation for the attention given to the emirate's health sector.
The UAE leads the world in terms of COVID-19 vaccination rate, enabling it to ensure the community's health and safety.
The DoH aims to promote the emirate's international stature as a leading healthcare destination and a hub for innovation and health care, as well as a key regional and international platform for international cooperation in the health of the community.
ALSO READ: World's first all-terrain hypercar to take off in UAE
Abu Dhabi also led the world in addressing the COVID-19 pandemic in 2021, as a model to be followed for protecting the community's health, safety and sustainability of business.
It also proved the resilience, flexibility and readiness of the country's health system to address crises and challenges.
UAE achieves desired vax goal
The UAE has achieved the desired goal of the National COVID-19 Vaccination Campaign and announced the completion of 100 percent vaccination and immunisation of the target groups in the country.
The campaign aimed to vaccinate and immunise front-liners, volunteers, community members of the age groups specified according to the type of vaccine, the elderly and individuals with chronic diseases whose health condition allows them to take the vaccine.
The UAE, through the Ministry of Health and Prevention, worked to provide the COVID-19 vaccine to all society members to reach the acquired immunity resulting from "vaccination and immunisation for individuals," which in turn reduces the number of cases and control the spread of the virus.
The desired percentage was achieved by providing the vaccine across all health centres for all members of society, in addition to booster doses and various approved types of vaccines that have proven their efficiency in combating the virus.