Advertisement

Israel was ramping up on Sunday its efforts to help Israelis leave the east European country…reports Asian Lite News
Israeli Prime Minister Naftali Bennett on Sunday urged all Israelis to leave Ukraine "as quickly as possible," ahead of a possible escalation with Russia.
"I call on Israelis in Ukraine: Return home," Bennett said at the weekly cabinet meeting.
"Do not take unnecessary risks. Do not wait for a situation in which you will very much want to return but will be unable to do so. Be responsible for your lives and leave Ukraine as quickly as possible," Bennett was quoted as saying by Xinhua news agency.
"Like the rest of the world, we hope that the tension will end without escalation," he said. "However, our primary obligation is to look after our Israeli citizens," he added.
Israel was ramping up on Sunday its efforts to help Israelis leave the east European country. Israeli flight carriers increased Israel-bound flights from Ukraine to accommodate people wishing to depart.
Foreign Minister Yair Lapid said in a statement that 32 flights are planned for the upcoming week. "I call Israeli citizens to get on these flights," he added.
Over the weekend, Israel started to evacuate Israeli diplomats and embassy employees from Kiev. It also issued a travel warning and called on Israeli nationals to leave the country.
Japan
Japan is evacuating almost all of its embassy staff from Ukraine and is calling on Japanese nationals in the country to leave immediately, local media reported.
The Japanese Embassy in Kiev on Sunday said that most of its staff will leave Ukraine as tensions have been rapidly mounting over a possible Russian invasion following Moscow's military buildup near the border, Kyodo News reported.
On Friday, Japanese nationals in Ukraine were advised to leave the country immediately and informed in an email sent by the embassy that its function will be further limited from Monday since "only a few" personnel will remain in the country, said the Japanese news agency.
Meanwhile, several countries have begun withdrawing troops from Ukraine and urging citizens to leave the country as soon as possible.
Washington has moved some US forces out of Ukraine and ordered the evacuation of most of its embassy staff on Saturday as fears mount that a Russian invasion of the country could potentially take place in the next few days. (ANI)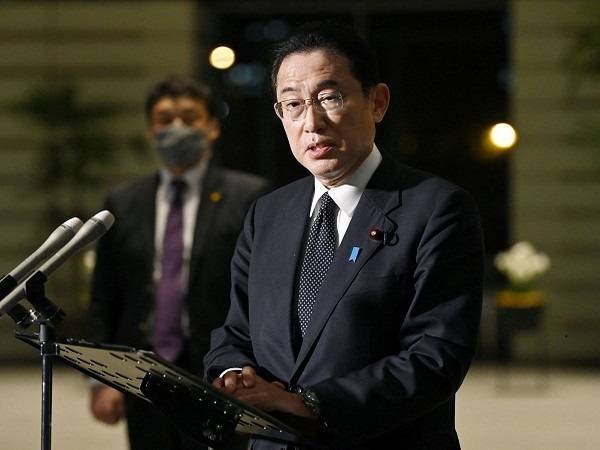 Turkey
Turkey's foreign ministry on Saturday advised its citizens to avoid traveling to eastern Ukraine amid escalating tensions between Russia and Ukraine.
"It is recommended that our citizens refrain from traveling to the eastern border regions of Ukraine unless they have to," the ministry said in a statement.
The ministry also asked citizens to take all possible precautions for their safety and contact the Turkish embassy in Kiev before essential travel.
On Friday, US President Joe Biden reiterated his call for US citizens in Ukraine to leave the country immediately, citing increased threats of military action.
Turkey recently has stepped up for acting as a mediator between Ukraine and Russia to sustain peace in the region. (ANI/Xinhua)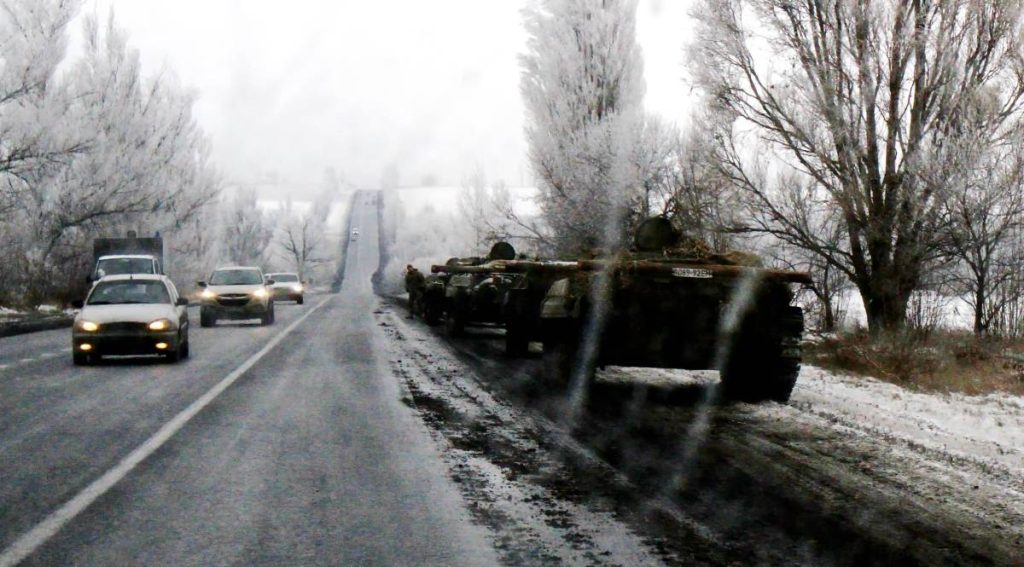 Morocco
Morocco has urged its citizens to leave Ukraine amid escalating tensions between Russia and Ukraine.
In light of the current situation and for their own safety, Moroccan citizens in Ukraine are asked to leave through the available commercial flights, Xinhua news agency reported, citing a statement released by the Moroccan Foreign Ministry on its website.
Moroccans wishing to head for Ukraine are asked to delay their trip for the moment, it added.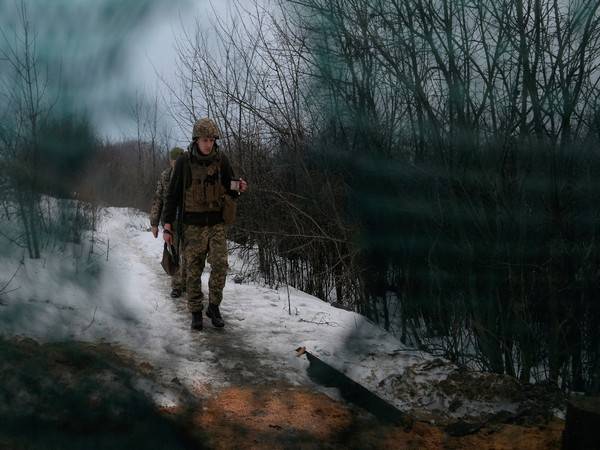 South Korea
South Korea has decided to ban its nationals from travelling to all regions of Ukraine and urged those staying there to evacuate immediately amid the looming tensions in the region.
The Level 4 travel alert, the highest in the four-tier system, is set to take effect Sunday, according to the Ministry of Foreign Affairs.
South Korea had issued the Level 3 advisory in southern, eastern and northern areas of Ukraine in late January, reports Yonhap News Agency.
The ban came amid growing tensions that Russia could launch a full-scale invasion into Ukraine, as it has deployed troops along the borders between the two countries.
"South Koreans currently staying there should evacuate immediately to safe third countries or South Korea via available flights," the Ministry said in a statement, adding those planning to travel to Ukraine must also cancel their visits.
The number of South Koreans currently staying in Ukraine stands at 341, including Seoul's Embassy staff, the Ministry added.
South Koreans travelling to countries or regions under the Level 4 alert can be punished under related laws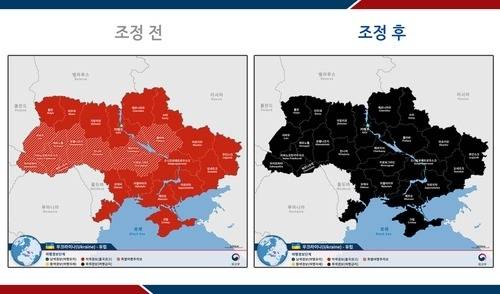 UK
UK Ambassador to Ukraine Melinda Simmons said on Saturday that she continues running the embassy in Kyiv together with the core personnel despite growing tensions and the departure of families of diplomats.
On Monday, the Ukrainian Foreign Ministry said that the United States, the United Kingdom, Germany, and Australia informed it about their intention to evacuate families of diplomats. EU foreign policy chief Josep Borrell said that member countries of the bloc are not going to evacuate their diplomatic staff from Ukraine. "I am staying in Kyiv and continue to work there with a core team. The embassy remains operational," Simmons wrote on Twitter.
Ukraine and several Western countries have been accusing Russia of military build-up along the Ukrainian border in an alleged preparation of invasion. Russia has rejected these accusations. On Thursday, Russian Foreign Minister Sergey Lavrov said that Russia was not threatening anyone but was being threatened.
Moreover, Russia warned Western counterparts supplying lethal weaponry to Ukraine that the latter could use it against the breakaway parts of the Donbas region. (ANI/Sputnik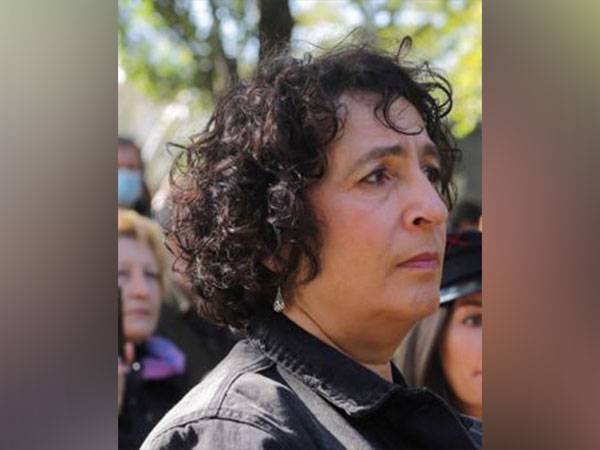 US
The US State Department has told non-emergency personnel at its embassy in Ukraine to leave due to reports of Russian troop build-up near the border with Ukraine and "potential for significant military action," the US embassy in Kiev said Saturday.
"Today, the @StateDept ordered non-emergency US employees at the Embassy to depart due to continued reports of a Russian military build-up on the border with Ukraine, indicating potential for significant military action," the embassy tweeted.
The core team of US diplomats will stay in Ukraine, however, the embassy said.
"Despite the reduction in diplomatic staff, the core embassy team, our dedicated Ukrainian colleagues, and @StateDept and US personnel around the world will continue relentless diplomatic and assistance efforts in support of Ukraine's security, democracy, and prosperity," a tweet read.
On Friday, US National Security Adviser Jake Sullivan said that Washington was "continuing to reduce Kiev Embassy footprint."
On Thursday, Russian Foreign Minister Sergey Lavrov said that Moscow might too temporarily pull out its non-essential diplomatic personnel from Ukraine as it was troubled by the evacuations of US and UK diplomatic staff which he said looked as if they were preparing "for something." Earlier on Saturday, Russian Foreign Ministry spokeswoman Maria Zakharova said that Russia decided to "optimize" the diplomatic staff in Kiev out of precaution in case of possible provocations by Ukraine or third countries, but the core personnel will stay and continue their work.
The US and several NATO countries have been pumping Kiev with weapons in recent weeks, alleging that Russia is planning to invade Ukraine, which Moscow denied. (ANI)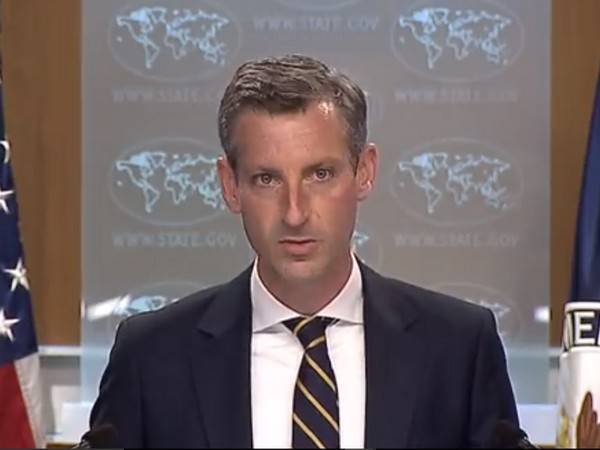 RUSSIA
Russian diplomats and employees of the Russian consulates started leaving Ukraine, which made it more difficult to make an appointment at the diplomatic agencies, an informed source told Sputnik on Saturday.
"According to Ukrainian citizens, Russian diplomats and consular officials in Ukraine began to leave for Russia. This, in particular, is proved by difficulties arising when making an appointment at the consulates and the embassy," the source said.
The source added that Moscow might have decided to follow the example of some Western countries which announced evacuation from Ukraine. "By the way, [Russian Foreign Minister] Sergey Lavrov hinted at the possibility of this scenario during a press conference following negotiations with UK Foreign Minister Elizabeth Truss," the source said.
In late January, Lavrov said that Russia was going to consider taking precautions regarding Russian diplomats in Ukraine.
The United States, the United Kingdom, Germany, and Australia announced their plans to partly evacuate their diplomatic staff from Ukraine over Russia's escalation which Moscow denies. (ANI/Sputnik)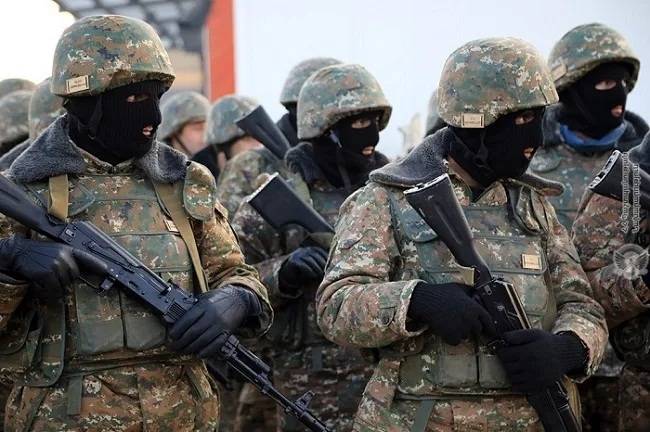 NEW ZEALAND
New Zealand Foreign Minister Nanaia Mahuta called on New Zealanders in Ukraine to leave the country as soon as possible due to the "heightened tensions."
"In response to heightened tensions between Russia and Ukraine, the New Zealand Government is advising New Zealanders in the Ukraine to leave immediately while there are commercial flights able to get them home," Mahuta said in a statement, as quoted by the government website. The minister added that the country does not have a diplomatic mission in Ukraine, and the assistance that can be provided to citizens is limited. The security situation in Ukraine can change quickly, so New Zealanders should not rely on evacuation organized by their country, according to Mahuta.
Earlier this week, Australia, Japan, the Netherlands, and South Korea also advised their citizens to leave Ukraine shortly after US State Secretary Antony Blinken claimed that Russia could attack its neighboring country even before the end of the Olympics, which are being held in China at the moment.
Russia has repeatedly denied West's allegations about its preparations to invade Ukraine, saying it has no plans to attack any country but reserves the right to move troops on its sovereign territory as it sees fit. Russia has warned that NATO's plans to further expand eastward represent a direct threat to its national security. (ANI/Sputnik)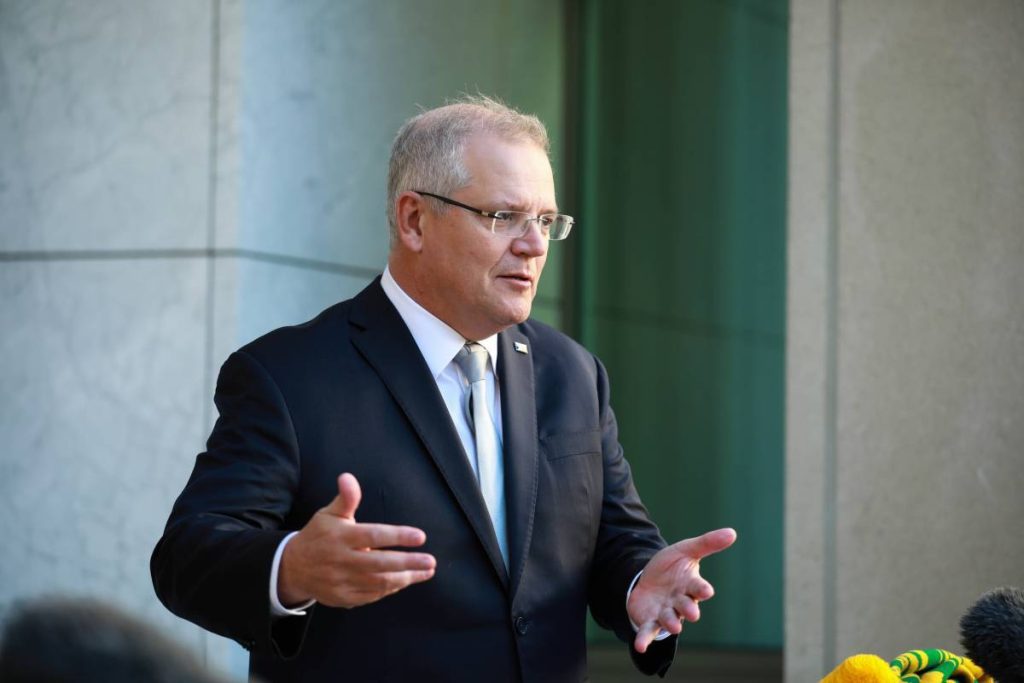 AUSTRALIA
Australian Prime Minister Scott Morrison has called on citizens of his country to leave Ukraine amid the escalation of tensions on the border with Russia.
"We respect their decisions [Australians who stay in Ukraine], but our advice to them is very clear – this is a very dangerous situation and for your own safety you should seek to make your way out of Ukraine," Morrison said, as quoted by the News.com.au news portal.
He described the situation on the Russian-Ukrainian border as serious.
"We hope for peace, but in the event of conflict, we want to ensure that Australians have had the opportunity to remove themselves from Ukraine to a place of safety – and we have been saying they consistently now for many, many weeks." the prime minister added.
In the past few months, the West and Ukraine have accused Russia of a troop build-up near the Ukrainian border in alleged preparation for an invasion.
Moscow has repeatedly said that it is not threatening anyone and pointed to NATO military activity near the Russian borders, which it deems a threat to its national security. (ANI/Sputnik)