Advertisement

The energy crisis triggered by the war in Ukraine has renewed interest in nuclear power…Reports Asian Lite News
US firms developing a new generation of small nuclear power plants to help cut carbon emissions have a big problem: only one company sells the fuel they need, and it's Russian.
That's why the US government is urgently looking to use some of its stockpile of weapons-grade uranium to help fuel the new advanced reactors and kick-start an industry it sees as crucial for countries to meet global net-zero emissions goals.
"Production of HALEU is a critical mission and all efforts to increase its production are being evaluated," a spokesperson for the US Department of Energy (DOE) said.
The energy crisis triggered by the war in Ukraine has renewed interest in nuclear power. Backers of smaller, next-generation reactors say they are more efficient, quicker to build, and could turbocharge the shift away from fossil fuels.
But without a reliable source of the high assay low enriched uranium (HALEU) the reactors need, developers worry they won't receive orders for their plants. And without orders, potential producers of the fuel are unlikely to get commercial supply chains up and running to replace the Russian uranium.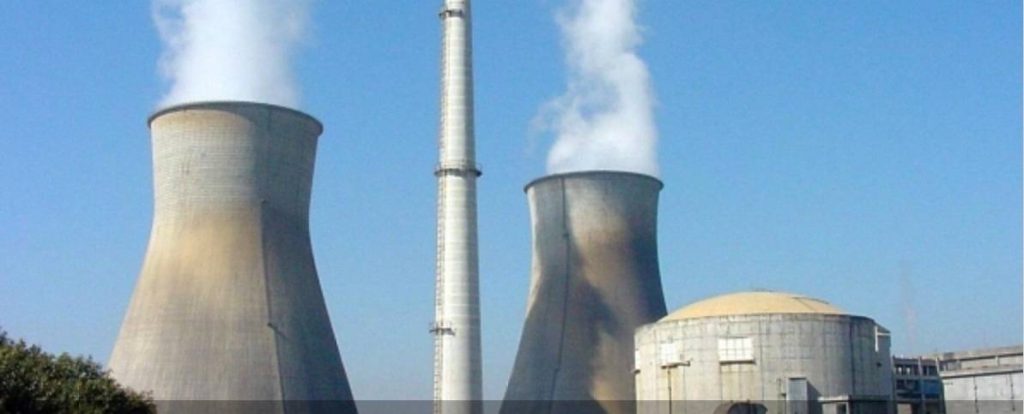 "We understand the need for urgent action to incentivize the establishment of a sustainable, market-driven supply of HALEU," the DOE spokesperson said.
The US government is in the final stages of evaluating how much of its inventory of 585.6 tonnes of highly enriched uranium to allocate to reactors, the spokesperson said.
The fact that Russia has a monopoly on HALEU has long been a concern for Washington but the war in Ukraine has changed the game, as neither the government nor the companies developing the new advanced reactors want to rely on Moscow.
HALEU is enriched to levels of up to 20%, rather than around 5% for the uranium that powers most nuclear plants. But only TENEX, which is part of Russian state-owned nuclear energy company Rosatom, sells HALEU commercially at the moment.
While no Western countries have sanctioned Rosatom over Ukraine, mainly because of its importance to the global nuclear industry, U.S. power plant developers such as X-energy and TerraPower don't want to be dependent on a Russian supply chain.
"We didn't have a fuel problem until a few months ago," said Jeff Navin, director of external affairs at TerraPower, whose chairman is billionaire Bill Gates. "After the invasion of Ukraine, we were not comfortable doing business with Russia."
Nuclear power currently generates about 10% of the world's electricity and many countries are now exploring new nuclear projects to improve their energy supply and energy security, as well as to help meet goals for cutting greenhouse gas emissions.
But with large-scale projects still challenging for reasons including huge up-front costs, project delays, cost overruns and competition from cheaper energy sources such as wind, several developers have proposed so-called small modular reactors (SMR).
While the SMRs on offer from companies such as EDF and Rolls-Royce use existing technology and the same fuel as traditional reactors, nine out of 10 of the advanced reactors funded by Washington are designed to use HALEU.
Proponents say these advanced plants need less frequent refuelling and are three times as efficient as traditional models. Some analysts say this means they will ultimately overtake conventional nuclear technology, though the designs have yet to be tested on a commercial scale.