Advertisement

Denouncing the Taliban as terrorists, protesters held Pakistan responsible for all actions of the Taliban. Protesters urged the international community to protect the rights of Afghan women….reports Asian Lite News
About 50 supporters of the National Resistance Front (NRF) of Afghanistan led by activist Nasir Sabeer and Afghan women's rights activist Khalida Nawabi staged a protest on January 30 in front of the White House to oppose any efforts for recognition of Taliban Government in Afghanistan by UN member states.
The demonstrators expressed their anger at the deplorable condition of Afghan women under Taliban rule and demanded that all Afghan protesters held by the Taliban, including women protesters must be released immediately.
Denouncing the Taliban as terrorists, protesters held Pakistan responsible for all actions of the Taliban. Protesters urged the international community to protect the rights of Afghan women.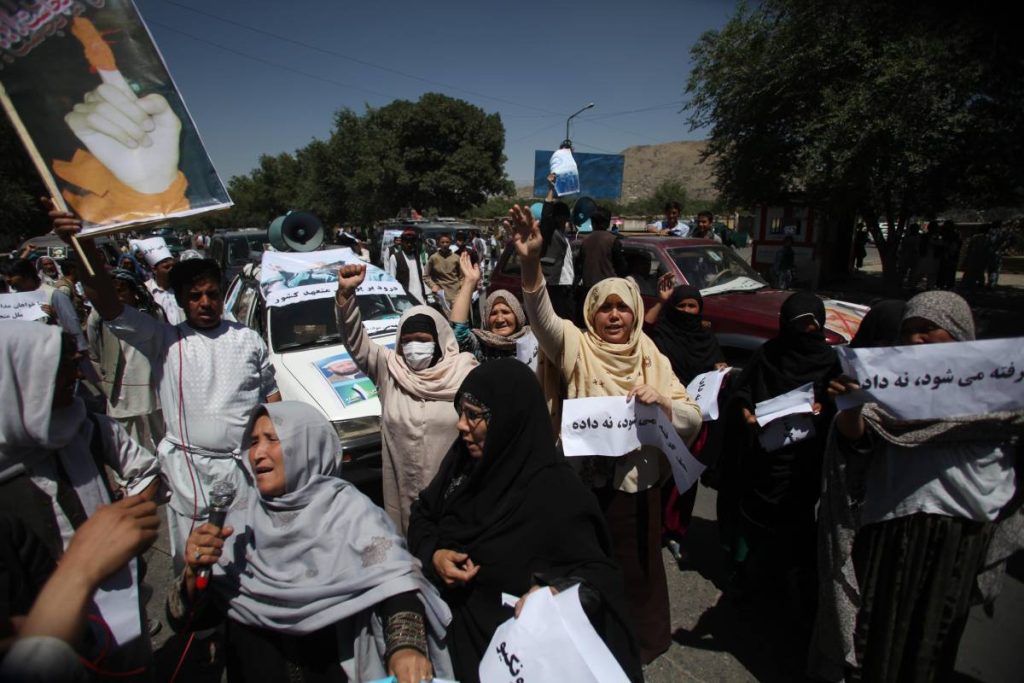 After the fall of Kabul on August 15, the NRF remained the only defiant group led by Ahmad Masoud, the son of late former Afghan guerrilla commander Ahmad Shah Massoud, who are fighting the Taliban.
Both the Islamic State and the NRF are active in the country. The Taliban are determined to suppress both groups wherever they find them, said the Afghan media.
Panjshir, the last province to resist the Taliban, surrendered on September 6. However, the NRF leader Ahmad Massoud called on the Afghans to rebel against the Taliban, Sputnik had reported.
Earlier this month, the negotiations between Afghanistan's National Resistance Front (NRF) and the Taliban ended without any results in Tehran.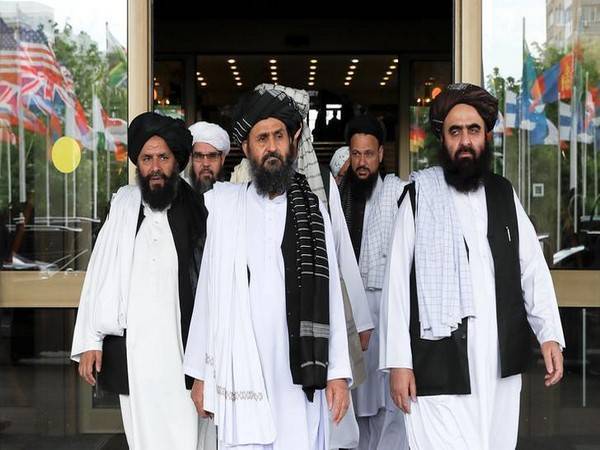 NRF denounces Taliban for war crimes
The National Resistance Force denounced the Taliban for war crimes and atrocities it committed against Afghan citizens. It also lambasted the international community for being a mute spectator of the Taliban's brutal acts.
"The Taliban forces captured, tortured, and brutally killed civilians, a trend of war crimes repeated by the Taliban and mostly ignored by the international community," said Sibghatullah Ahmadi, spokesperson of NRF, in a tweet on Saturday.
"Responding to the Taliban's brutal onslaught to defend our land and people, eight of our pious believers and beloved heroes, Commander Nizam Takhari, Noorullah Mohammadi, Zabihullah Hakimi, Mohammad Harun, and Muwlawi Makhdoom Bashir, were martyred," said Ahmadi referring to a recent fight.
The spokesperson also said that in several heavy offensives of the Taliban on Khost Haa District of Baghlan Province, which lasted more than eighty hours, the brave and proud freedom fighters of the National Resistance Front of Afghanistan put a fierce resistance by standing their ground against them.
"Also, they inflicted heavy casualties on the invading force – killing thirty-one of their special forces and suicide bombers and incapacitating nineteen others. To compensate for their unbearable losses," Ahmadi said in the tweet.
The dawn of victory is near to those who have chosen freedom over servitude, Ahmadi added. (ANI)