Advertisement

The former chief of WAPDA was first appointed to the post on August 24, 2016, by the then prime minister Nawaz Sharif for five years. Later, Imran Khan extended his term for another five years in 2021…writes Mrityunjoy Kumar Jha
A 3-star general of Pakistani army Lt Gen (Rtd) Muzammil Hussain is allegedly involved in the corruption case involving USD 753 million (approximately 1 trillion and 48 billion Pakistani rupees). He has once again skipped appearance before Pakistans anti-corruption watchdog – the National Accountability Bureau (NAB)s in a hydro power project scam, citing "personal" grounds.

The ex-general is accused of causing a loss to the national kitty to the tune of $753 million in the extension-IV hydro power project at Tarbela Dam during his tenure as the Chairman of the Water & Power Development Authority (WAPDA) of Pakistan.

According to NAB's summon, there are allegations against the former 3-star general of misuse of authority and misappropriation of the government funds in the extension-IV hydro power project at Tarbela Dam, which caused a $753m (1 trillion and 49 billion Pakistani rupees) loss to the Pakistan's exchequer.

But according to Pakistani experts, Hussain was called for the "verifications and details" by the NAB as Pakistan's current accountability laws exclude the military and the judiciary. Known for his proximity to the former ousted prime minister Imran Khan, Lt General (Rtd) Muzammil Hussain resigned last month after serving in the office for more than 6 years.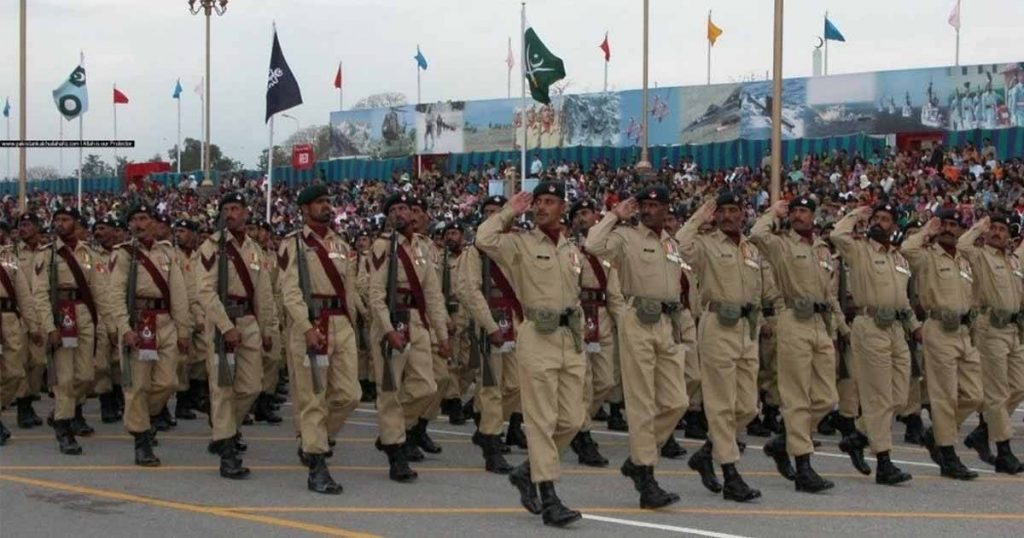 The former chief of WAPDA was first appointed to the post on August 24, 2016, by the then prime minister Nawaz Sharif for five years. Later, Imran Khan extended his term for another five years in 2021.

According to the NAB, Lt. Gen. Hussain as the chairman of the WAPDA, abused power during his tenure, causing losses to the tune of billions of dollars. It was also alleged that Muzammil made wrong payments to contractors. Tarbela Hydropower Project IV has been nearing completion but it has the highest per unit construction cost in the country, the complainant alleged.

According to Pakistani media, as the chairman of the WAPDA, he was the boss of mega Neelum-Jhelum and Tarbela fourth extension hydropower projects and three other mega projects under CPEC, especially the Dasu, Diamer-Basha and Mohmand dams. He was also responsible for awarding contracts of all major projects of the country and was only accountable to the then premier Imran Khan.

According to Pakistani experts, there were many corruption charges against Hussain that Imran Khan "ignored". "In the last five-six years all power and energy scams are linked with the General and his boss Imran," says Riaz Ahmad, a business journalist.

No wonder, Imran Khan was the first one to defend Hussain. "WAPDA used to float bonds but ever since retired Lt-Gen Muzammil Hussain was forced to resign, the authority's rating has become negative due to which it cannot take loans to build dams," Dawn quoted Khan as saying.

Pakistanis are not surprised of innumerable scandals and sordid stories of the financial bungling, bribery, extortion, influence peddling by serving and retired generals for personal profit. Last year, as the chairman of the China Pakistan Economic Corridor (CPEC), Lt General (Rtd.) Asim Saleem Bajwa gained notoriety as "General Papa Jones" or "General Pizza" after an expose of how his family had invested tens of millions of dollars in the Papa John's Pizza chain in the US and his sons were given lucrative contracts when this General was serving as the head of army's propaganda wing, ISPR.

The leak of data from Credit Suisse, an investment banking firm registered in Switzerland in February, again brought to light the extent to which greed and corruption run amok in the Pakistan Army, especially among its Generals. The report asserted that the motto of the Pakistan Army officers seems to be 'Greed is Good'. There are innumerable scandals and sordid stories of the financial bungling, bribery, extortion, influence peddling by serving and retired generals for personal profit. There are also reports of their involvement in smuggling rackets and narcotics.

According to a report of the UN Development Programme's (UNDP) National Human Development Report (NHDR) for Pakistan, Pakistan's powerful military, which has directly ruled Pakistan for roughly half of its 74-year history, was found to receive $1.7bn in privileges and subsidies, mainly in the form of preferential access to land, capital and infrastructure, as well as tax exemptions. The report noted, however, that Pakistan's military is also "the largest conglomerate of business entities in Pakistan, besides being the country's biggest urban real estate developer and manager, with wide-ranging involvement in the construction of public projects".

And that is the reason, Pakistanis refer to their generals as "Crore Commanders" of the Pakistan Army.

(The content is being carried under an arrangement with indianarrative.com)