Advertisement

The move came after several incidents placed a dark cloud over the Pentagon, most recently the erroneous killing of 10 people, including seven children…reports Asian Lite News
US Secretary of Defence Lloyd Austin on Thursday ordered Pentagon officials to undertake reforms to reduce the number of civilian deaths from military strikes, media reported.
This comes after multiple unjustified fatal incidents that happened in the past, most recently the killing of 10 people, including seven children, in a Kabul drone strike in August last year.
In a directive issued to DoD leadership, Austin said: "The protection of civilians is fundamentally consistent with the effective, efficient and decisive use of force in pursuit of US national interests. It is a strategic and moral imperative."
The Defence chief have given Pentagon officials 90 days to produce a plan for how civilian casualties can be reduced and avoided in combat operations, saying the experiences in Afghanistan and Iraq provide an opportunity to learn lessons and mitigate civilian harm in an institutional way, it was reported.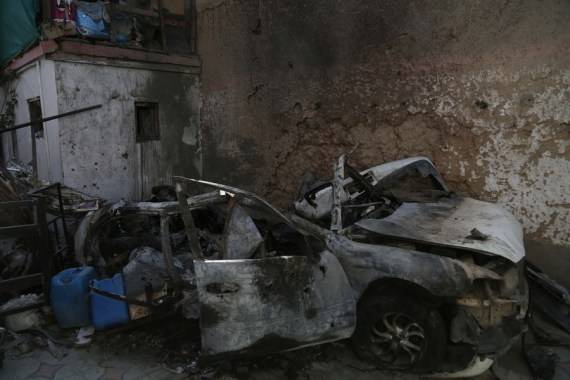 The move came after several incidents placed a dark cloud over the Pentagon, most recently the erroneous killing of 10 people, including seven children, in a Kabul drone strike in August 2021 during the last days of the US presence in Afghanistan.
Meanwhile, a majority of the 8,500 US troops placed on high alert over the Ukraine crisis, Pentagon said on Monday amid the growing military build-up at the Russia-Ukraine border area.
Speaking at a press briefing, the US Defence Department spokesperson John Kirby said these 8,500 troops on high alert are from brigade combat teams, medical personnel, aviation support, intelligence, surveillance and reconnaissance.
"No deployment orders have been sent and no missions have been assigned," Kirby added.
The United States is not ruling out the option to move US troops in the European theatre in order to bolster NATO's eastern flank amid the Ukraine crisis, the spokesperson said.
Kirby further said a potential deployment of additional US forces to Europe over Ukraine tensions will depend on a decision by NATO.