Advertisement

Indian Overseas Congress UK passes a resolution requesting Rahul Gandhi to take over Indian National Congress Presidency…reports Asian Lite News
Indian Overseas Congress (IOC) UK passes a resolution requesting Indian National Congress former president and MP Rahul Gandhi to take over Indian National Congress presidency.
The forum also appealed the leader to set up a Global Youth Forum to promote Congress ideals and engage with the young diaspora.
Indian Overseas Congress UK also hailed the success of Rahul Gandhi's recent visit to the UK.
During his visit, Rahul Gandhi has addressed 'The ideas from India' conference in London, where he interacted with British parliamentarians in the House of Commons, interacted with students of the University of Cambridge, and met senior officials of the Indian Overseas Congress to discuss organisation reforms and better engagement with the diaspora.
At the request of IOC UK President Kamal Dhaliwal, IOC Senior Vice-President Gurminder Randhawa, and IOC in-charge youth Vikram Duhan Singh proposed and passed a resolution requesting Rahul Gandhi to take over the party's presidency so the Congress can "come back into power under his leadership".
The resolution was seconded by IOC UK General Secretary Venugopal Gampa, IOC UK spokesperson Sudhakar Goud, IOC Kerala UK Suju Daniel, and IOC UK member Asra Anjum.
During his meeting with IOC UK delegates, Rahul Gandhi is said to have reiterated his stance that the party is geared up for an ideological fight in India.
"Rahul Gandhi said that we are not fighting against any one political organisation but against a harmful ideology and to protect the institutions of the country," said IOC UK President Kamal Dhaliwal.
In a statement, Dhaliwal said that Rahul Gandhi's visit to UK has set up a starting point for the party's campaign for 2024 Lok Sabha elections. After three-day Nav Sankalp Chintan Shivir in Udaipur, Rahul Gandhi arrived in the UK for his first political engagement showing how important and crucial the Indian diaspora is for Congress's 2024 'Jodo India' strategy. "We will work under his leadership and will ensure that Indian National Congress forms Government in 2024," the statement revealed.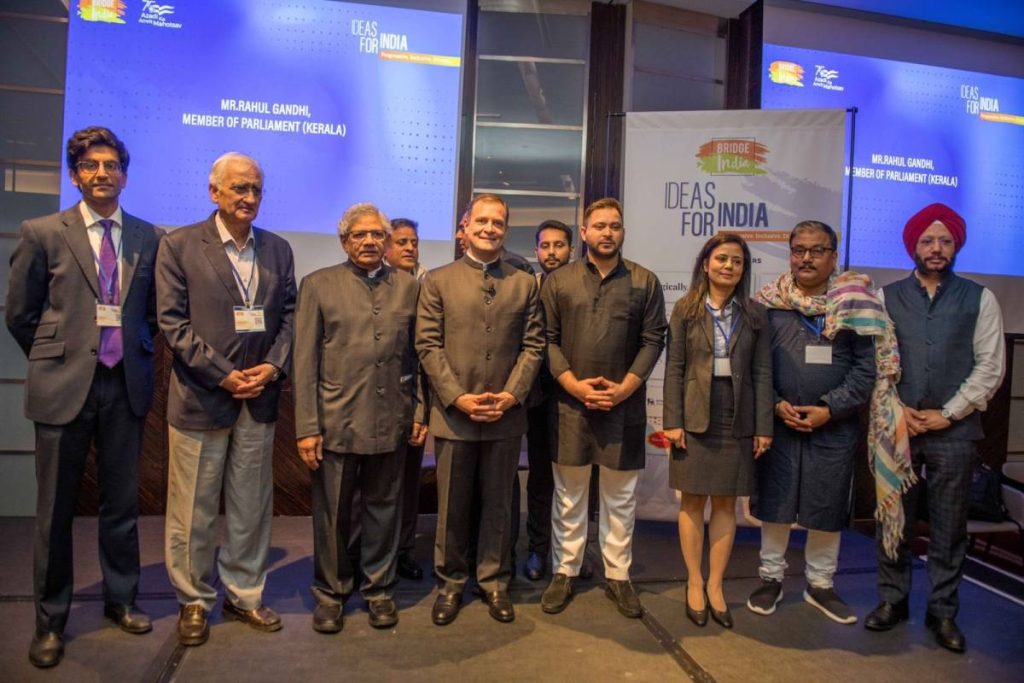 IOC UK Senior Vice-President Gurminder Randhawa updated the Congress leader on social and cultural activities performed under IOC UK platform and how her working experience in Punjab helped her to gain insight of Indian political system.
IOC UK Youth In-charge Vikram Duhan Singh proposed to Rahul Gandhi to engage and empower Indian youth in India and overseas. Singh also proposed to set up a Global Youth Congress forum so that Indian youth living overseas can connect and interact with each other.