Advertisement

Asked about the events on the night of April 9 and rumours of an impending martial law, Inter-Services Public Relations (ISPR) Director General said there was no such thing happening at the time….reports Asian Lite News
There will never be another martial law in Pakistan, Inter-Services Public Relations (ISPR) Director General, Major General Babar Iftikhar said on Thursday, media reports said.

Asked about the events on the night of April 9 and rumours of an impending martial law, Gen Babar said there was no such thing happening at the time, the Express Tribune reported.

"Do you have any evidence of it? Are courts under the Army? Our courts are free and if something happened at the courts, it was their own action.

"It is the duty of everyone to strengthen democracy and the strength of our democracy are our national institutions. Whether it's the parliament, the Supreme Court or the armed forces, Pakistan will progress with democracy," he said.

About the role of the armed forces in the country's politics, Babar said the army has "nothing to do with politics" and said the institution has decided to remain apolitical in the future as well.

"A better word than neutral is apolitical for describing our role," said the army spokesperson.

Referring to former Premier Imran Khan's visit to Russia, Gen Babar said the army was onboard with the decision to go to Moscow and said there was "institutional input" that he should go.

"It was not in anyone's wildest dreams that they (Russia) would start the war when the Prime Minister was there and it was obviously very embarrassing."
'Conspiracy' not used in statement
Major General Babar Iftikhar also said that the word "conspiracy" was not used in the statement issued after a meeting of the National Security Committee last month, media reports said.

He was answering a question by a journalist at his press conference about the army leadership's stance on former Prime Minister Imran Khan's claim of a foreign conspiracy to oust him and whether the NSC had endorsed such a claim, the Dawn reported.

"As far as military response about the NSC meeting is considered, that stance, in that meeting was fully given, and then a statement was issued … which clearly says what was concluded in that meeting.

"The words used are in front of you … as I said … the words used are clear. Is there any word such as conspiracy used in it? I think not," Maj Gen Iftikhar said.

He said the minutes of the NSC meeting can be declassified if the government decides.

In another answer, the ISPR DG revealed that the former Prime Minister had approached the army chief to help find a solution to the political crisis, Dawn reported.

"It is unfortunate that our political leadership was not ready to talk. So the army chief and DG ISI went to the PMO and three scenarios were discussed," he said, recalling that one was that the no-confidence motion should be held as it was. The other were that the Prime Minister resigns or the no-confidence motion was retracted and the assemblies were dissolved.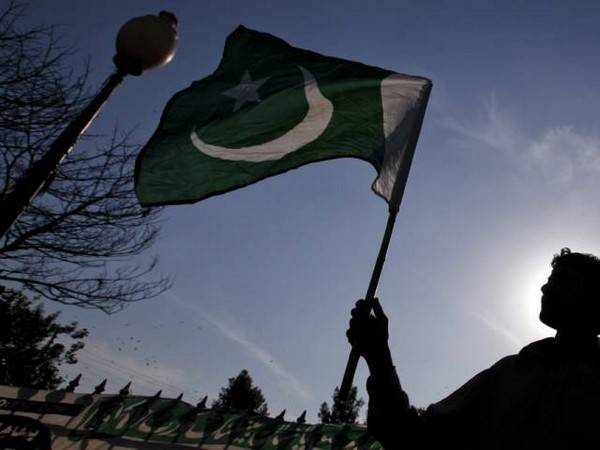 "No option from the establishment was given," Gen Iftikhar clarified.

He was briefing journalists on the recently held formation commanders conference at the General Headquarters on the recent disinformation campaign against the smear campaign against the military.

The ISPR DG rubbished rumours doing the rounds on social media about the establishment meeting opposition parties. "There is no truth to this," he asserted, Dawn reported.

"I heard these things… Investigative journalism has gone forward a lot. If someone has evidence, bring it forward. There were no such contacts, no deal… For Gods' sake, there is nothing like this," he said, further refuting BBC's story on the army chief meeting Imran Khan on the night of April 9.

"I said it that day too that whatever political process has run, the army had no role or interference at any stage."