Advertisement

Nirmala Sitharaman said that the government is exploring if there are any alternative sources from where it can procure crude oil…reports Asian Lite News
The ongoing Russia-Ukraine war will certainly have an impact on the Indian economy, Union Finance Minister Niramala Sitaraman said on Tuesday.

"Prices of crude oil prices are rising due to the Ukraine crisis and the Central government is looking up parallel sources," she said.

Answering a question on the impact of rising crude oil prices and ongoing war in Ukraine on the Indian economy in an interactive session here, she said that India imports more than 85 per cent of crude oil. "When oil prices go up, it is concerning and we will have to see how the situation unfolds," she said.
Oil marketing companies fix oil prices based on a 15-day average.

Sitharaman said that the government is exploring if there are any alternative sources from where it can procure crude oil.

"Rising crude oil prices will have a bearing. We have made some provisions for it on the budget. But, it is now beyond that and we will have to see how it can be worked out," she added.

The Minister also said Russia and Ukraine export 30 per cent of wheat which has been stopped after the war began, however, Indian farmers are producing wheat in large quantities. "We have to take up the challenge with a global dimension. We will achieve 'atma nirbharta' and fulfill demands of the world in terms of providing wheat," she said.

Noting that many have objected to the increase of tax on imports, she said that people have to buy the products produced here. "Many are depending on foreign products without making purchases of indigenously manufactured products. The tax has been decreased on products that have been manufactured here," she said.

Sitharaman also said that funds have been distributed equally to all states, and no discrimination is done.
Indian equity markets
Another spike in global crude oil prices on the back of new sanctions banning Russian energy imports is expected to hammer the Indian equity markets further.
On Tuesday evening, the Brent Crude oil price again reached $130 per barrel on expectations that western countries might ban Russian energy imports.

Besides, the Russia-Ukraine conflict pushed gold prices to Rs 55,000 per 10-gram.

Sanctions on Russia, which is a major producer of Crude oil and gold, are expected to reduce their global supply.

The crisis has also accelerated FII selling in the domestic market on the back of inflationary fears. The FIIs net sold Rs 8,142.60 crore worth of equities.

At present, India imports 85 per cent of its Crude oil needs.

It is estimated that high Crude oil prices will raise prices of domestic transportation fuels in the range of Rs 10 to Rs 32 per litre, thereby unleashing an overall inflationary trend.

"Both gold and Crude prices were up during India trading time, but have risen a bit more later. The US is poised to ban import of oil from Russia. About 8 per cent of US oil and refined product imports come from Russia," said Deepak Jasani, Head of Retail Research, HDFC Securities.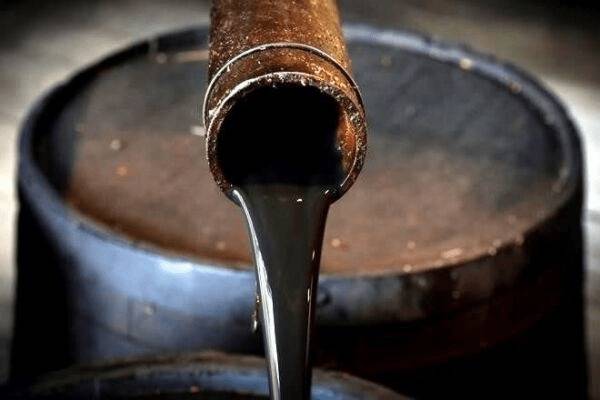 "Such an action could theoretically send oil prices soaring. However, oil prices have risen and stock prices have fallen over the past few days partly in anticipation of such a move. Hence, the impact on stock markets on Wednesday could be limited," Jasani added.

According to Siddhartha Khemka, Head, Retail Research, Motilal Oswal Financial Services: "Any negative news from the conflict will hamper market sentiments.

"Our markets have mirrored global trends and any further rise in Crude oil prices will be negative. The situation is dynamic and needs constant monitoring."