Advertisement

The new regulations planned by US Department of Commerce would likely include additional actions against China, reports Asian Lite Newsdesk
Washington is reportedly planning to expand restrictions on US shipments to China of semiconductors used for artificial intelligence and chipmaking tools, media reported.
The US Department of Commerce intends to publish new regulations based on restrictions communicated in letters earlier this year to three American companies — KLA Corp, Lam Research Corp and Applied Materials Inc, news agency Reuters reported citing people familiar with the matter.
The letters, which the companies publicly acknowledged, forbade them from exporting chipmaking equipment to Chinese factories that produce advanced semiconductors with sub-14 nanometer processes unless the sellers obtain Commerce Department licenses.
According the report, the rules would also codify restrictions in Commerce Department letters sent to Nvidia Corp and Advanced Micro Devices last month instructing them to halt shipments of several artificial intelligence computing chips to China unless they obtain licenses.
Some of the sources said the regulations would likely include additional actions against China. The restrictions could also be changed and the rules published later than expected, it was reported.
Last month, US President Joe Biden signed an executive order to implement the USD 280 billion CHIPS and Science Act of 2022. This includes more than USD 52 billion in subsidies for US semiconductor manufacturers in an effort to counter China's growing technological clout.
China has opposed the new US chip law that aims to support the local producers of semiconductors. Chinese Foreign Ministry spokesman Wang Wenbin last month said that the new Chips and Science Act adopted by the US will disrupt global supply chains and hamper international trade.
"The United States stated that the act aims to increase the competitiveness of US technologies and the semiconductor production, however, this act provides huge subsidies to US enterprises producing chips and introduces a differentiated policy of industry support, some provisions of which, among other things, restrict the normal investment and trade and economic activities of relevant Chinese enterprises, as well as normal scientific and technical cooperation between China and the US," Wang said at a briefing.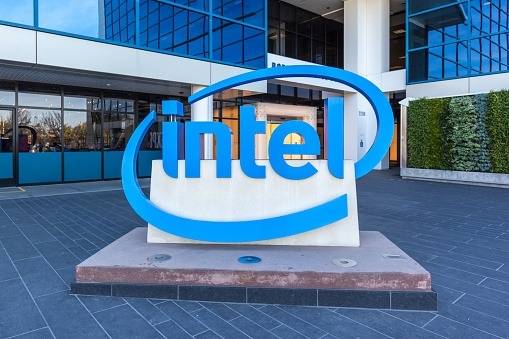 Intel's $20 bn plant in US
Intel has kicked off work on the new $20 billion semiconductor plant in the Ohio state in US, as President Joe Biden joined the chip-maker and Ohio Governor Mike DeWine to celebrate breaking ground in the "Silicon Heartland" on the world's most advanced chipmaking facilities.

The chip plant is part of Intel's plans to invest $100 billion in Ohio over the next 10 years.

"Today marks a pivotal moment in the journey to build a more geographically balanced and resilient semiconductor supply chain," said, Pat Gelsinger, Intel CEO.

"The establishment of the Silicon Heartland is testament to the power of government incentives to unlock private investment, create thousands of high-paying jobs, and benefit U.S. economic and national security," he said in a statement.

During the first phase, Intel is providing $17.7 million for eight proposals from leading institutions and collaborators in Ohio to develop semiconductor-focused education and workforce programmes.

The semiconductor manufacturing site will generate 7,000 construction jobs and 3,000 long-term positions in manufacturing and engineering.

The $20 billion semiconductor plant is one of the first domestic chip-making facilities after the recently passed CHIPS and Science Act.

Intel had previously delayed the plant's groundbreaking ceremony because its plans largely relied "on funding from the CHIPS Act.

Biden signed the $280 billion tech and science bill last month, calling it "a once in a generation investment in America itself."