Advertisement

The Biden administration is working to add 500,000 charging stations for EVs across the United States under a USD 15 billion plan….reports Asian Lite News
The United States will beat China in making electric vehicles (EVs) as the country grows its battery production and works on bringing home manufacturing that was offshored since the 1990s, President Joe Biden said.
Sputnik News Agency reported that Biden was speaking after Australian electric vehicle charging company Tritium unveiled plans to manufacture in Tennessee.
He said the plant will "help ensure that America leads the world in electric vehicles."
"China has been leading the race up to now, but this is about to change because of America's convenient, reliable and equitable national public charging networks. So wherever you live, charging your electric vehicle will be quick and easy, and this foundation will help American automakers set the pace to lead," the US President said, according to Sputnik.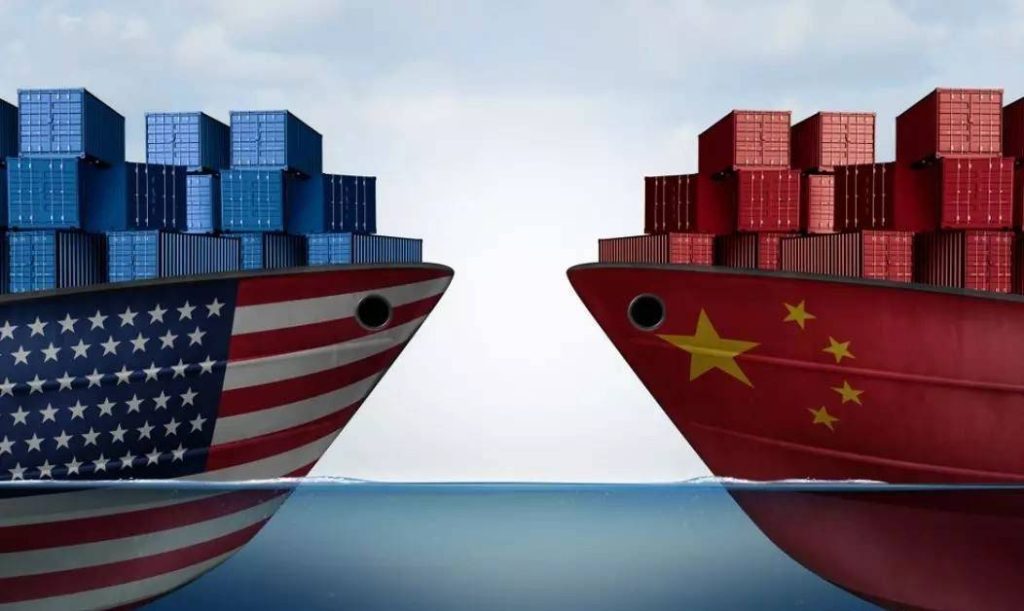 The Biden administration is working to add 500,000 charging stations for EVs across the United States under a USD 15 billion plan.
The president said manufacturing was booming again after the 1990s drive to offshore US factories to China that left services to dominate the economy, according to Sputnik.
"We're seeing the beginning of American manufacturing come back," he said, adding that "this is not hyperbole. This is real. This is genuine. The world is at an inflexion point. Things are going to change in big ways. This is one of those transition moments."
Recently, China is witnessing a slump in its car sales even as demand for semiconductors and prices of raw materials have been increasing, straining the country's economic recovery and weighing on global trade.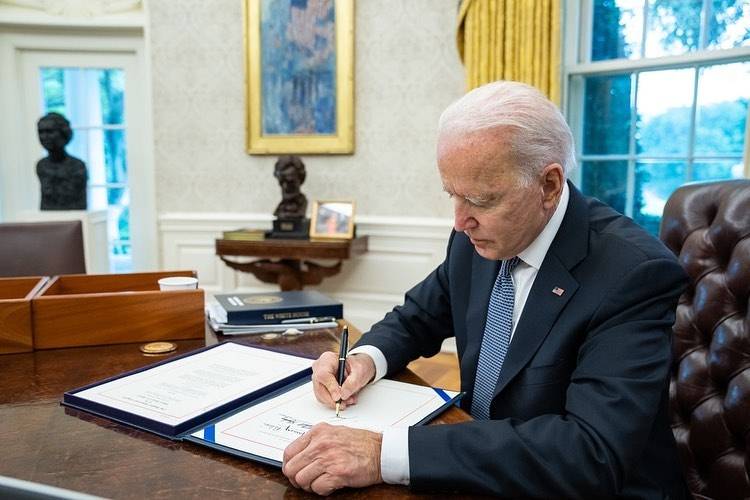 Competition Bill
President Biden on Friday applauded the country's House members for passing new legislation to enable Washington to compete with China in the area of semiconductors manufacturing and research.
"The US House took a critical vote today for stronger supply chains and lower prices, for more manufacturing – and good manufacturing jobs – right here in America, and for outcompeting China and the rest of the world in the 21st century. I applaud Speaker Pelosi, Majority Leader Hoyer, Whip Clyburn, and Chairwoman Eddie Bernice Johnson for their leadership in getting this done," said Joe Biden in a statement on Friday (local time).
"Business and labour alike have praised this legislation which is vital for continuing the economic momentum we have seen over the last year, and national security leaders from both parties have said that the investments in this bill are needed if we want to maintain our competitive edge globally," Biden added.
The US President noted this bill was built on numerous bipartisan elements and on a shared bipartisan agreement on the need to act.
"If House Republicans are serious about lowering prices, making our economy stronger, and competing with China from a position of strength, then they should come to the table and support this legislation, which does just that," said Biden.
"I look forward to the House and Senate quickly coming together to find a path forward and putting a bill on my desk as soon as possible for my signature. America can not afford to wait," the US President added.
It came after the US House of Representatives on Friday approved legislation to bolster domestic supply chains and scientific research to make the US more competitive with nations like China.
The US House of Representatives this week had advanced this 3,000-page bill aimed at increasing American competitiveness with China. The legislation would attempt to surge production of American-made semiconductors, tackle supply chain vulnerabilities, and strengthen its economic and national security.
The legislation calls for assessments of China's relationships and influences around the world, including a six-month review of China's cooperation with Iran and Russia in an array of areas such as energy, banking, space and defence. (ANI)