Advertisement

Biden to visit the town of Rzeszow near the border with Ukraine, the White House has announced, a day after the Democrat arrived in Belgium on a 4-day Europe visit.
President Joe Biden said he had called an emergency NATO summit to ensure international sanctions on Russia over its invasion of Ukraine are kept in place over the long term.
"The maintenance of sanctions… (is) increasing the pain…. Why I asked for this NATO meeting today, is to be sure that after a month we will sustain what we're doing — not just next month, the following month — but for the remainder of this entire year," he told a news conference at NATO headquarters.
"That's what will stop him," he said, referring to Russian President Vladimir Putin.
Biden insisted that he had never wielded the threat of sanctions as a form of deterrence, to head off Putin's ordered invasion of Ukraine.
"Let's get something straight. You remember, if you covered me from the very beginning, I did not say that, in fact, the sanctions would deter him. Sanctions never deter. You keep talking about that! Sanctions never deter," he told journalists.
The United States, the European Union and their allies have unleashed several coordinated waves of sanctions on Russia since its February 24 invasion of Ukraine.
The punishment has severely hit Russia's finances and economy, and also target Russian defence companies and oligarchs, as well as Putin and his closest ministers and aides.
Washington and Brussels have warned of further sanctions on Moscow, to increase the cost to it of keeping up its war.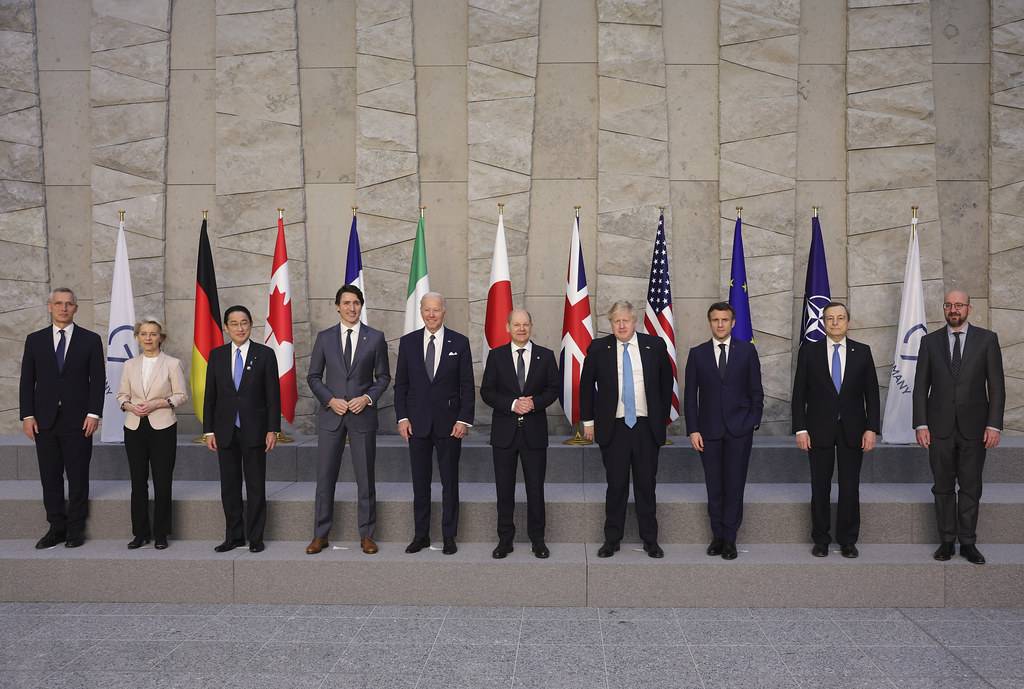 Biden to visit town near Ukraine border
Joe Biden, who will be in Poland on Friday to discuss the ongoing Ukraine crisis with his Polish counterpart Andrzej Duda, will visit the town of Rzeszow near the border with Ukraine, the White House has announced, a day after the Democrat arrived in Belgium on a 4-day Europe visit.
"President Biden will be greeted by Polish President Duda in Rzeszow, about 80 kilometers (50 miles) from the Ukrainian border," the White House said in a statement.
While Biden's travel to Poland was pre-scheduled as part of his emergency visit to Europe, which was prompted by the Russia-Ukraine war, this is for the first that the White House has disclosed the specifics of his planned stay in the European nation.
Poland, being one of Ukraine's neighbours, is sheltering lakhs of refugees from that country, who have fled as a result of the war. The visit to Rzeszow will also make Biden the second top US official to travel to the town; secretary of state Antony Blinken was there earlier this month to meet the refugees.
Meanwhile, Biden, in the first leg of his emergency visit, attended emergency summits of both the North Atlantic Treaty Organziation (NATO) and the Group of 7, in Brussels, on Thursday.
Russia launched its invasion of Ukraine on February 24. President Vladimir Putin, while announcing the offensive, described it as a 'special military operation.' He has repeatedly justified the invasion, saying it is necessary to 'de-Nazify' Ukraine.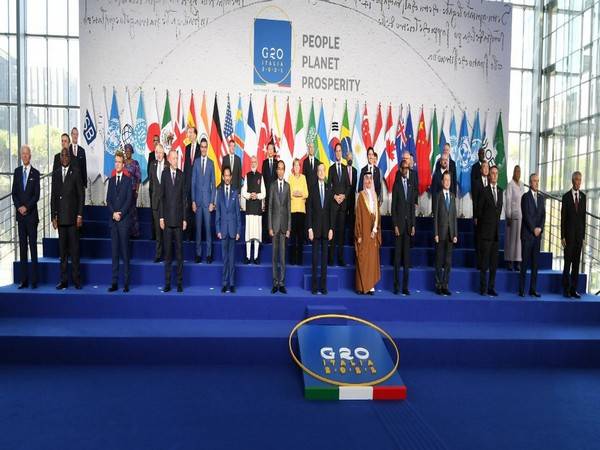 Russia's G20 membership under fire
The United States and its Western allies are assessing whether Russia should remain within the Group of Twenty (G20) grouping of major economies following its invasion of Ukraine, sources involved in the discussions said.
The likelihood that any bid to exclude Russia outright would be vetoed by others in the club – which includes China, India, Saudi Arabia and others – raised the prospect of some countries instead skipping G20 meetings this year, the sources said.
The G20 along with the smaller Group of Seven – comprising just the United States, France, Germany, Italy, Canada, Japan and Britain – is a key international platform for coordinating everything from climate change action to cross-border debt.
Russia is facing an onslaught of international sanctions led by Western nations aiming to isolate it from the global economy, including notably shutting it out of the SWIFT global bank messaging system and restricting dealings by its central bank.