Advertisement

Russian delegations are meeting with US, NATO and OSCE officials this week to discuss a range of bilateral and European security issues…reports Asian Lite News
House Republicans are set to introduce legislation that would boost US defence aid to Ukraine and reimpose sanctions on Russia if passed, Politico reported, citing a draft copy of the bill.
The bill's Senate counterpart of the proposed legislation, entitled the "Guaranteeing Ukrainian Autonomy by Reinforcing its Defence (GUARD) Act," was introduced in mid-December. The move comes amid increased tensions between Russia, the US and its allies over the buildup of Russian forces near the Ukrainian border.
"President Biden is failing to adequately arm Ukraine & deter Russia's military buildup. Today, I joined my House colleagues in reaffirming our commitment to Ukraine. The U.S. can no longer afford to be weak on the international stage," Representative Mike Turner said on Monday in a tweet with a link to the report.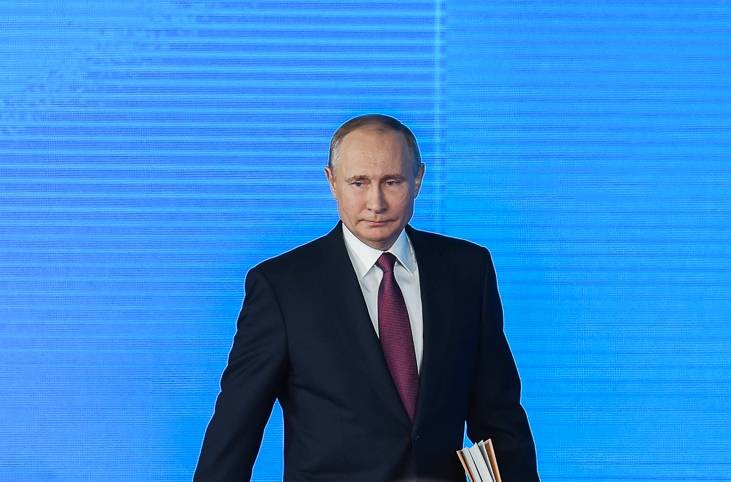 A draft copy of the legislation calls for $200 million in aid to Ukraine for air-defence capabilities and naval vessels, the reimposition of sanctions related to the Nord Stream 2 pipeline, and the consideration of state sponsor of terrorism designation for Russia.
Russian delegations are meeting with US, NATO and OSCE officials this week to discuss a range of bilateral and European security issues.
Earlier, US Secretary of State Antony Blinken said that a "diplomatic solution" to the Russian military buildup on the Ukraine border is still possible and preferable, but the alliance is prepared to respond forcefully to further Russian aggression.
Speaking to reporters, Blinken said that Russia could choose a diplomatic solution on Ukraine next week but warned that the United States would not be "diverted" by Moscow's demands.
"We're prepared to respond forcefully to further Russian aggression. But a diplomatic solution is still possible and preferable, if Russia chooses it," Blinked said.
"We won't be diverted from that issue, because what's happening in Ukraine is not only about Ukraine. It's part of a broader pattern of destabilizing, dangerous, and often illegal behaviour by Moscow as it tries to build a sphere of influence that covers the countries that were once under Soviet dominion, and to stop them from realizing their democratic aspirations as fully sovereign, independent nations," he said.
"We are fully committed to meaningful reciprocal dialogue with Russia…we would far prefer a diplomatic path and a diplomatic solution to a crisis that Russia has brought forth. That's what next week's meetings of the U.S.-Russia Strategic Stability Dialogue, the NATO-Russia Council, and the OSCE are all about," the US Secretary of State added.
He also said that the US will reconfirm its readiness to increase transparency, institute new risk-reduction measures, and renew efforts to address nuclear and conventional threats to European security next week.
He added: "But again, it has to be a two-way street."
"Our goal is to have a relationship with Russia that is predictable and stable, so that we can cooperate when it's in our mutual interest and address our differences with an open and frank dialogue," Blinken said. (ANI/Sputnik)