Advertisement

Madhuri Shukla in an interesting conversation with H.E. Mr. Adam Burakowski, Ambassador of Poland to India as he enjoys authentic Gujarati cuisine in his lunch break at Gujarat Bhavan Canteen, New Delhi. The interaction highlights the deep roots between India and Poland and the history of how it began with the generosity of a Gujarati King during World War II
The life of a foreign diplomat truly resonates with India's vision of 'Vasudhaiva Kutumbakam'- 'One Earth One Family One Future' as they explore and imbibe different cultures in their tenures, yet working towards a common goal of achieving global cooperation achieving peace, humanity and growth.
Madhuri Shukla in an interesting conversation with H.E. Mr. Adam Burakowski, Ambassador of Poland to India as he enjoys authentic Gujarati cuisine in his lunch break at Gujarat Bhavan Canteen, New Delhi. The interaction highlights the deep roots between India and Poland and the history of how it began with the generosity of a Gujarati King during World War II.
Starting his meal with a sip of his favourite Gujarati dal, he explained how he has noticed that every day's menu changes but the dal remains a constant and he loves it. A regular at the restaurant, he expressed his deep gratitude for the quick service and hygienic environment.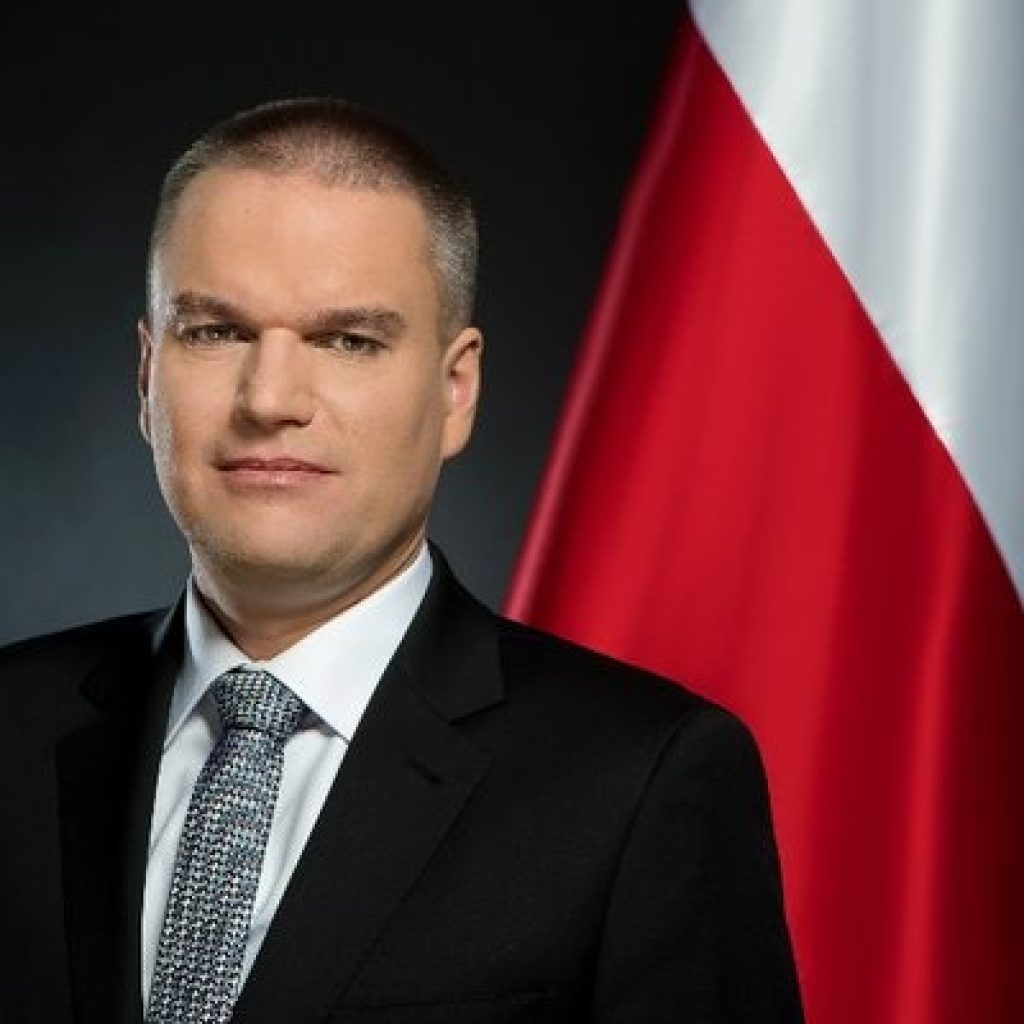 1) Is this your first visit to Gujarat Bhawan or you have come here before too?
I discovered the canteen very early in my five-year tenure in India. I relish the thali for its assortment of appetizers known as farshans, main course including vegetables, lentils, rice, flatbreads, yoghurt and desserts. I come here often during my lunch break because it is very accessible from the embassy, the service is quick and courteous and the meal is wholesome and flavourful.
2) Have you ever visited the place along with your family members or friends?
I have come here often with my wife and friends.
3) Indeed, Poland shares a memorable history with India, how do you see the past and coming future between the two nations?
Mujhe Hindi acche se aati hai (smiles confidently). India has always intrigued me. There are around 40,000 Indians residing in Poland today. I was a professor in political sciences, with a specialisation in India. I have even written a book on Indian history which spans from 1857 to today. The two nations share a long-standing friendly relationship, marked by high-level political contacts, vibrant economic engagement and traditional cultural links.
Indian investments in Poland are valued at around US$ 4 billion with major sectoral collaborations in IT sector and automobiles. Post Covid19 pandemic, the connectivity between India and Poland has also improved to strengthen bilateral cooperation in tourism and business.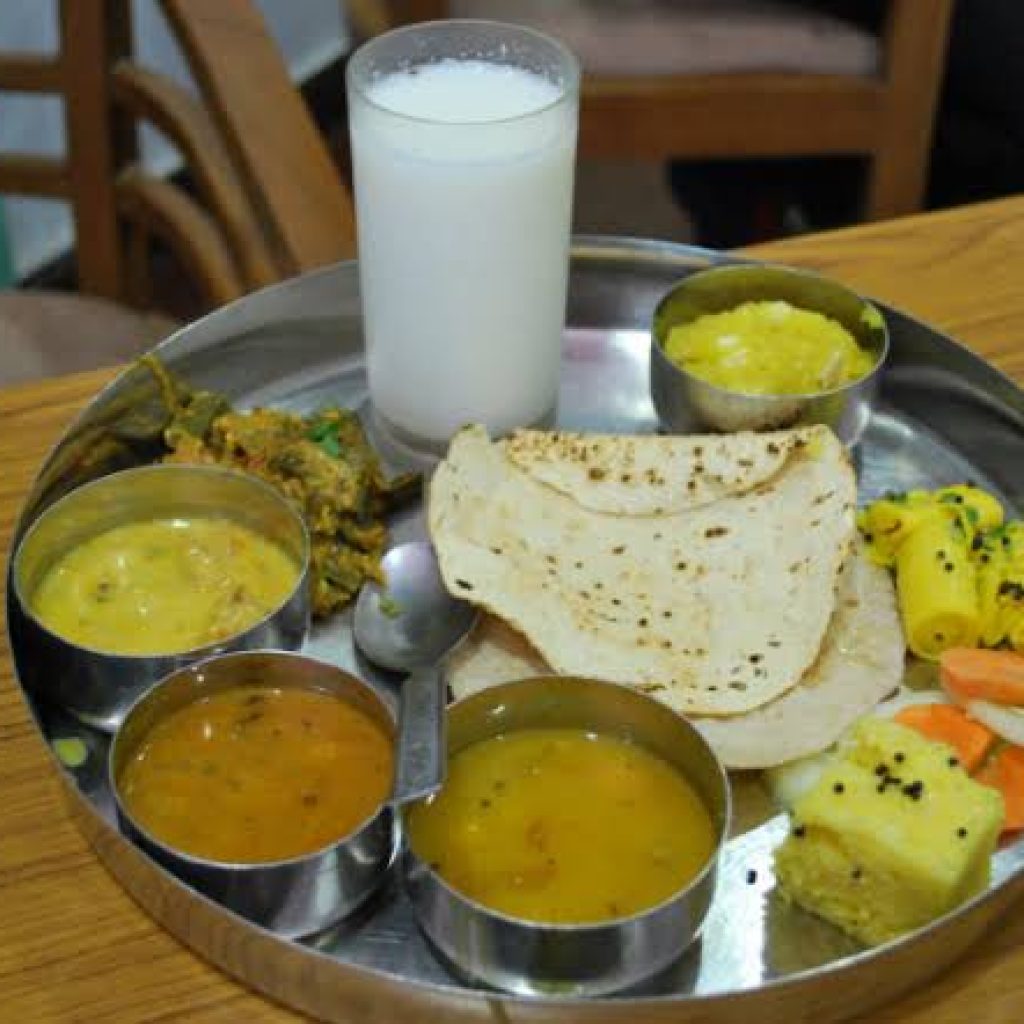 4) Have you ever visited Gujarat too? Tell us something about your experience.
Poland and Gujarat share a special bond. During World War II, when Hitler's forces invaded Poland in September 1939, a Gujarati king went out of his way to give shelter and care to 1000 children, many of them orphans at Camp Balachadi near his seaside summer retreat in Jamnagar district until the war lasted. When many nations turned their backs on them, and even the British authorities were on the verge of refusing them entry, the Maharaja Digvijaysinhji Ranjitsinhji Jadeja of Nawanagar took a stand for them and hosted them with utmost care and hospitality. Apart from food and shelter, a determined effort was made to further their education while keeping their Polish culture and traditions alive.
As a tribute to the kind, Maharaja a square in Warsaw was named after the king and a park was made in the area called 'Square of the Good Maharaja' in 2014. A memorial was erected in his honour that the locals visit even today. For his selfless work towards humanity, The Maharaja Jam Saheb was awarded the President's medal, Poland's highest honour.
I myself am a graduate of the Maharaja Jam Saheb Digvijay Sinhji High School in Warsaw and have fond memories of several visits to Gujarat during my tenure in India.
A documentary titled "Little Poland in India" was made in collaboration with both the Indian and Polish governments to honour the efforts of Maharaja Jam Saheb who led the movement in India to rehabilitate Polish refugees.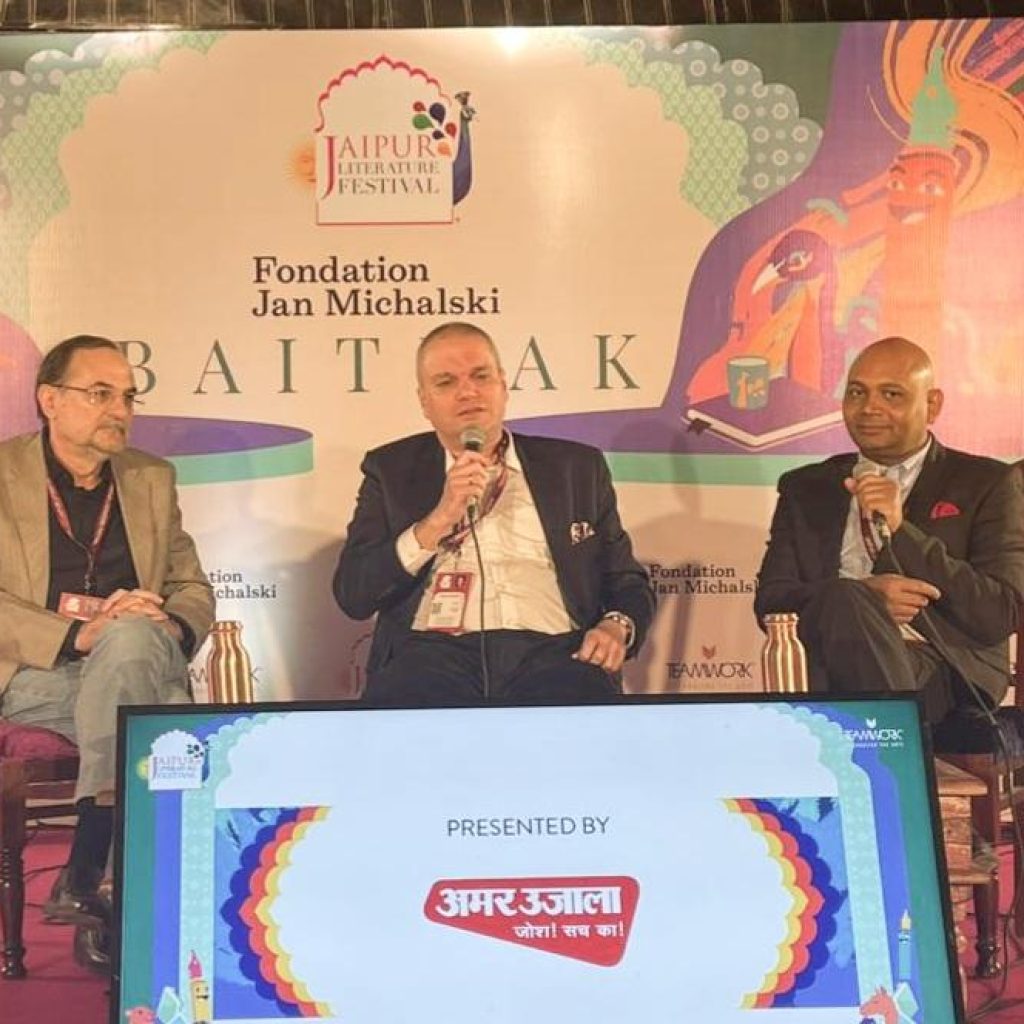 5) If you ever feel like eating Gujarati dishes in Poland, where do you get it from? Is there any place you can enjoy Gujarati meal?
There are 112 Indian restaurants only in Warsaw and most of them serve Gujarati dishes. So the catering industry has the scope of booming in the coming future.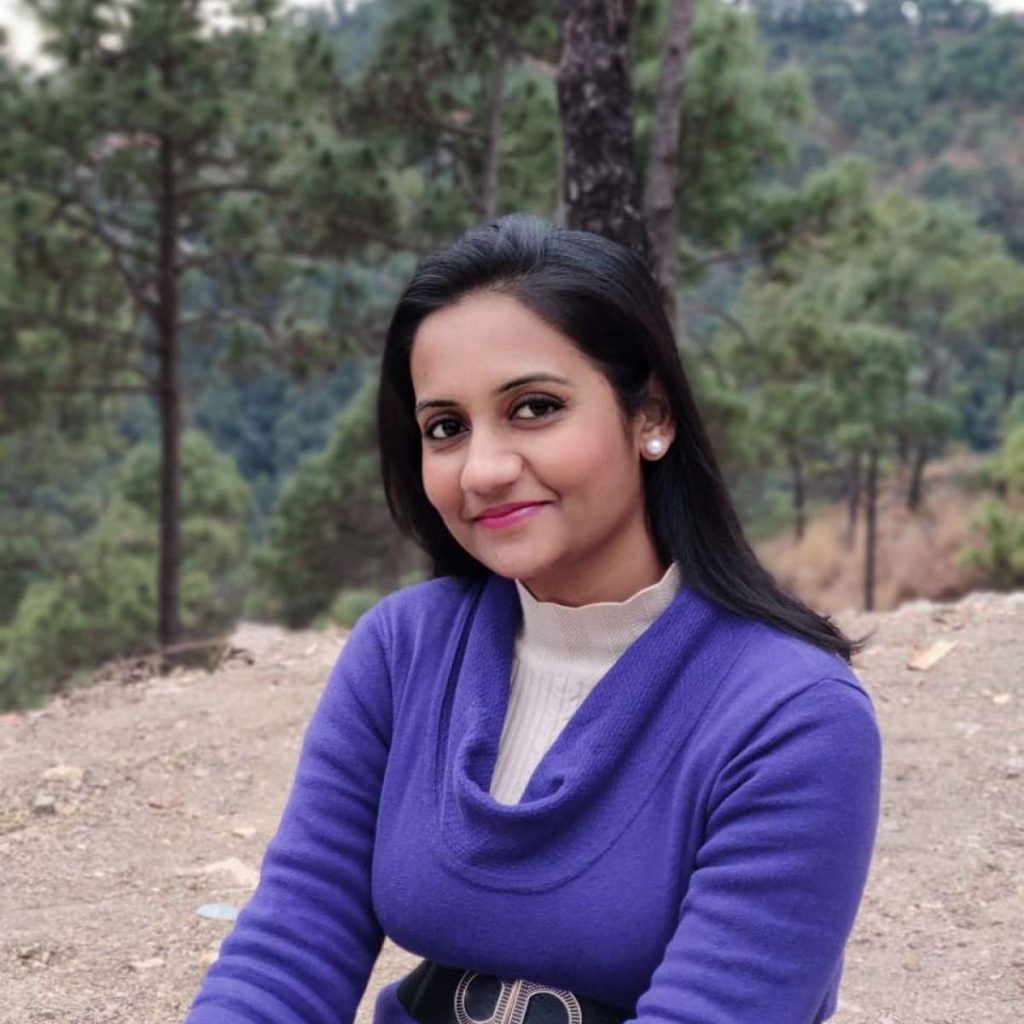 6) Have you been to Garvi Gujarat for Gujarati Meal?
Not yet, but I would love to visit before I leave India.
7) How do you relate yourself to Delhi as now you are heading to your new abode in South Africa?
I will miss the culture, cuisine and warmth of India, but South Africa has a lot of Indians too, so hopefully, I will get Gujarati food there as well. 
Not touching the pickle or paan in the end, he realizes he has not yet tried the dinner options of khichdi and Gujarati Kadhi at the restaurant. Thanking the staff for the service he leaves the premises with a satisfied smile, a content stomach and an aavjo (come back again), because Gujaratis don't say goodbye, they say come back again.