Advertisement

Social media is awash with heartfelt birthday wishes for the beloved 'Mammukka,' the endearing moniker cherished by all. Well-wishers from various walks of life, including politicians, fellow actors, and members of the film industry, have flooded social media platforms with their greetings…reports Asian Lite News
Described by many as an 'ageless wonder', Malayalam superstar Mammootty celebrated his 72nd birthday on Thursday.
Even after five decades of donning the grease paint, Mammootty — who has now settled in his home district of Ernakulam — is busy as ever before.
An impressive acting resume of the Malayalam film industry's first superstar, Mammootty has received three national awards, eight Kerala state awards, a Padma award and numerous others. He has acted in more than 450 films in Malayalam, Tamil, Telegu, Hindi and English.
Starting his career in 1971, he rose slowly and steadily to the top and continues to remain there even after several decades and on an average does four to five movies a year.
Hence he is always a director's delight, as in the present day, when films bomb at the box office, it's a rarity, when Mammootty is on the centre stage.
With the passing of time, Mammootty's behaviour has been known to all and is an accepted fact that he is a bit impulsive and if this was his disadvantage in the past, it has now become his advantage.
But a source close to him who has known the actor for several decades, said that in the post-Covid era, Mammootty is one of the the most likeable persons in the film industry and all the airs that he carried in the past have disappeared and that's probably because he is the most popular Keralite and will continue to do so.
Social media is awash with heartfelt birthday wishes for the beloved 'Mammukka,' the endearing moniker cherished by all. Well-wishers from various walks of life, including politicians, fellow actors, and members of the film industry, have flooded social media platforms with their greetings.
Kerala Chief Minister Pinarayi Vijayan extended his warm wishes to the megastar on Facebook and the social media platform X. Meanwhile, V D Satheesan, the Leader of the Opposition in the state Assembly, also conveyed his birthday greetings to Mammootty on X. He praised the actor as a paragon of excellence, both in his craft and as a human being, emphasizing his role as a source of pride for Indian cinema. Satheesan's message read, "He is an actor par excellence, a very fine human being, and the pride of Indian cinema. Birthday greetings to @mammukka #HBDMammootty."
Sinister avatar in 'Bramayugam' poster unveiled
On this special occasion, the creators of 'Bramayugam' have unveiled a captivating poster that offers a tantalizing glimpse into the film's enigmatic world.
In this extraordinary poster for 'Bramayugam,' Mammootty steps into an eerie and malevolent persona. The portrayal showcases him bare-chested, hair slicked back, adorned with a beaded necklace, sporting a neatly trimmed beard, and bearing discolored teeth while wearing a devilish grin. His appearance exudes an unsettling atmosphere of darkness and malevolence, hinting at a character deeply steeped in cunning and wickedness.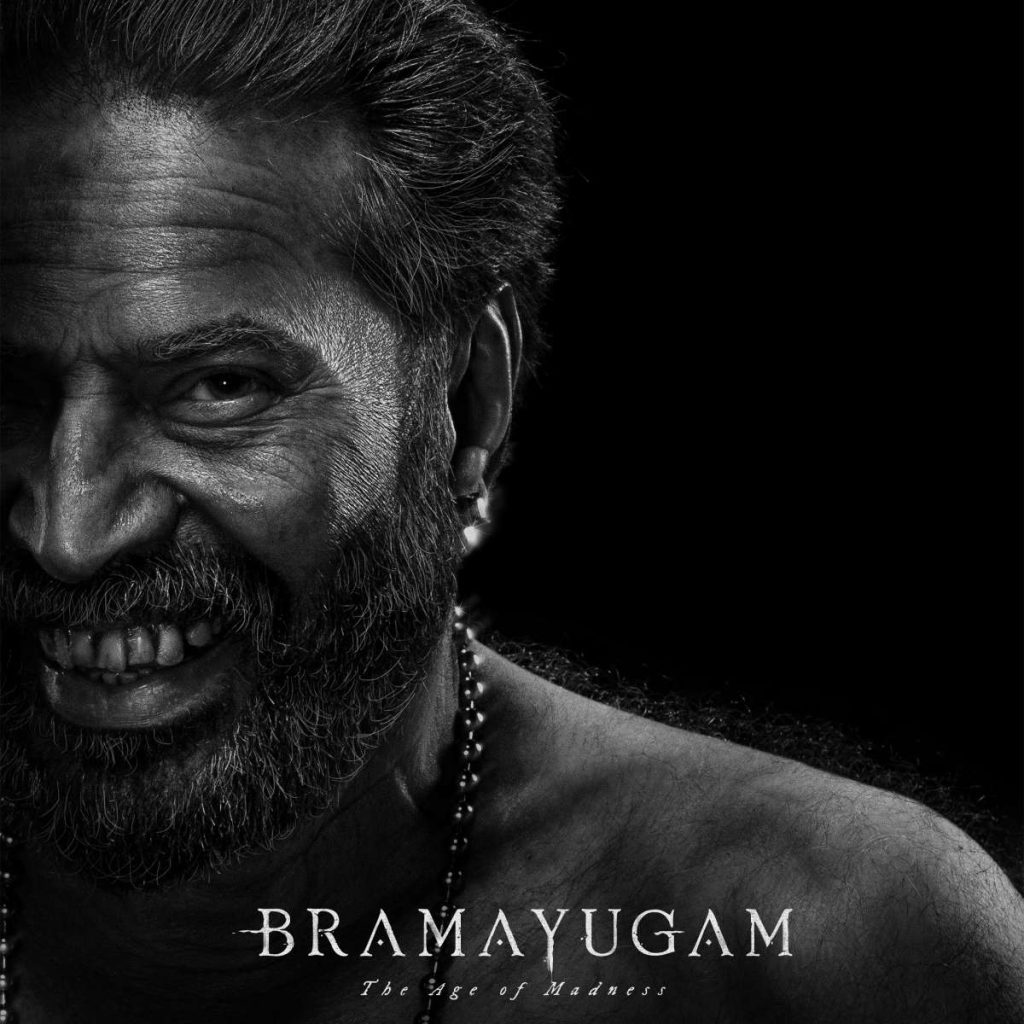 This visually arresting poster captures Mammootty's transformation into a character that embodies the essence of a devilish or malevolent force. It introduces a layer of intrigue and mystery to the film's narrative, leaving audiences curious and eager to unravel the secrets concealed within 'Bramayugam.'
Mammootty's portrayal promises an intense and captivating performance that will undoubtedly add depth to the film's storyline, making 'Bramayugam' a highly anticipated cinematic experience.