Advertisement

The Tourism Investors Meet aims to link investors with crucial stakeholders, local entrepreneurs, and industry experts, fostering potential collaborations and providing insights into Kerala's tourism ecosystem…reports Asian Lite News
Chief Minister Pinarayi Vijayan on Thursday called upon investors to become partners in Kerala's transformation into a world-class economy by investing in the state's flourishing tourism sector.
"Kerala is all set to transform itself from being the best tourism destination to the perfect tourism investment destination in the country. By investing in Kerala Tourism, you will also be a part of this tremendous transformation," the Chief Minister said, while inaugurating the Tourism Investors Meet here.
It is the only state in the country with four international airports. "We have numerous national and state highways. Soon one can travel from Kerala's northern end to its southern end on water. Kerala has the highest number of 5-star hotels in the country. We are investment-ready, we are accessible, our workforce is well trained and our physical and digital infrastructure is unmatched in the country," he added.
The Tourism Investors Meet, he said, is intended to connect investors with key stakeholders, local entrepreneurs, and industry experts to explore potential collaborations and gain valuable insights into Kerala's tourism ecosystem.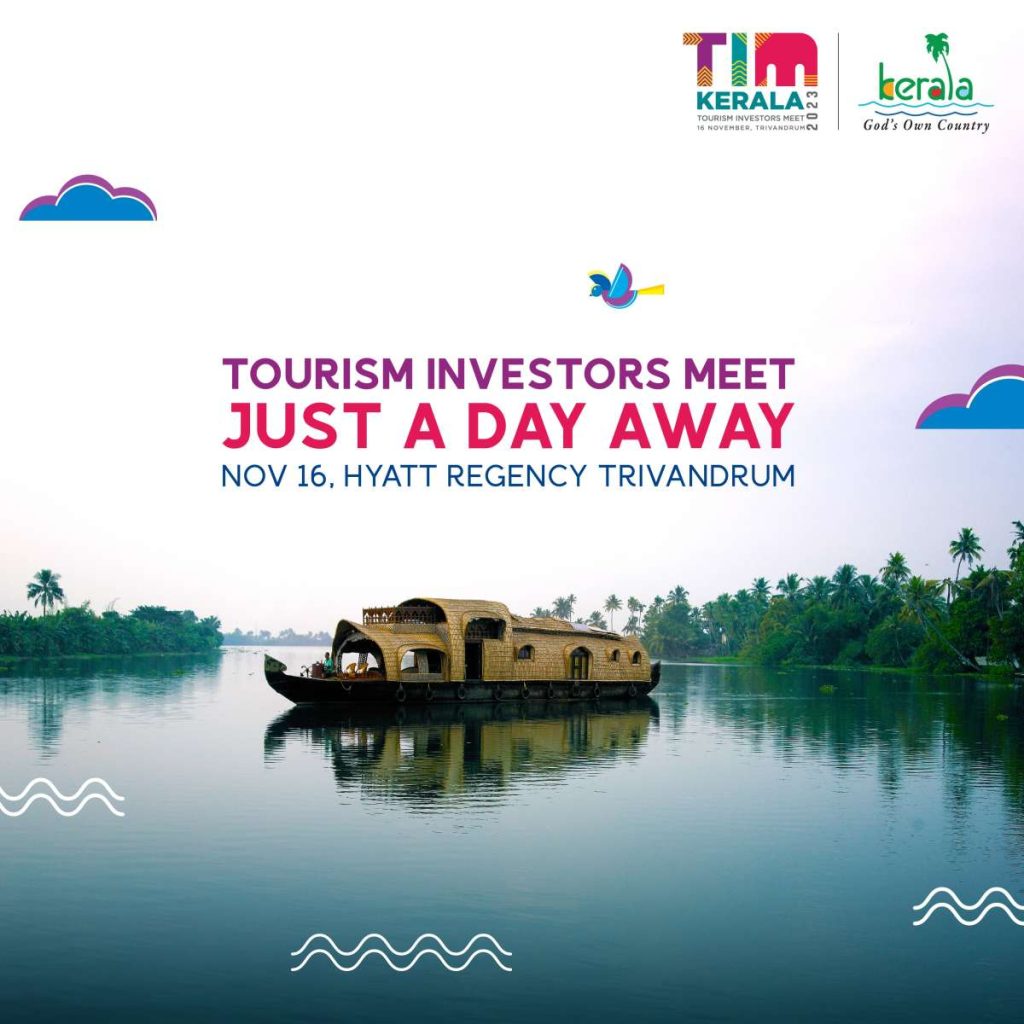 He further pointed out that a Single Window Clearance System has been created to assist tourism investors and a Facilitation Centre set up to follow up on the preliminary deliberations at the Investors meet.
The state, he pointed out, is providing investment subsidies and incentives and encouraging Public-Private Partnerships (PPPs) in the tourism sector.
"As the tourism sector in Kerala continues to grow at a rapid pace, your investments will also reap rich dividends. Your investments can further develop our tourism infrastructure and enhance the quality of our services. Your investments will surely benefit from the vibrant hospitality and services industries here. Your investments will generate indirect employment in allied industries such as handicrafts and agriculture as well," he added.
In terms of domestic tourist arrivals, the state hit an all-time record in 2022, with 1.88 crore domestic travelers visiting Kerala.
Giving enough hints for prospective investors he said the international tourist arrivals also registered an exceptional growth of 171.55 per cent in the first half of 2023, compared to the first half of 2022.
The revenue generated by Kerala's tourism sector has also been on a steady rise, with revenue more than tripling from Rs 11,335.96 crore in 2020 and Rs 12,285.91 crore in 2021 to Rs 35,168.42 crore in 2022.
The state's foreign exchange earnings from tourism was to the tune of Rs 2,792.42 crore in 2022.
"Tourism accounts for about 12 per cent of Kerala's GDP and almost a quarter of the State workforce 23.5 per cent is employed in the tourism sector," added Vijayan.
He said the efforts at transforming Kerala Tourism is part of the overall project of transforming the State, into a knowledge economy and an innovation society.
"Kerala is already meeting them, but we want to exceed them. To me, that is where this Meet can make a marked difference," said Vijayan and expressed hope that the Tourism Investors Meet will be a game changer in Kerala's tourism development.
Advertisement