Advertisement

Each pod constructed with distinctive handcrafted textiles is reminiscent of a nucleus that contains the blueprint for how we live, grow, reproduce, and regenerate…reports Asian Lite News
Designer Amit Aggarwal opened his third store, this one at Delhi's DLF Emporio, setting a new record. For the opening, attendees were treated to Aggarwal's unique world, where fashion and art converged to create a mesmerising experience, and set out on an enchanted voyage.
His collections have always been built around innovation, and the shop is no different. A clean and contemporary ambiance is created by the store's elegant minimalist design, which combines charcoal and metal materials. The goal was to infuse the store's merchandise with a feeling of adaptability and timelessness as well as an understanding of the ways in which fashion and art may interact with one another and affect one another.
Each pod constructed with distinctive handcrafted textiles is reminiscent of a nucleus that contains the blueprint for how we live, grow, reproduce, and regenerate. This is in keeping with the brand's language and values about perpetual evolution, narrating the tale of peace attained in a place of newfound optimism, creation, and the feeling of the absolute and infinite.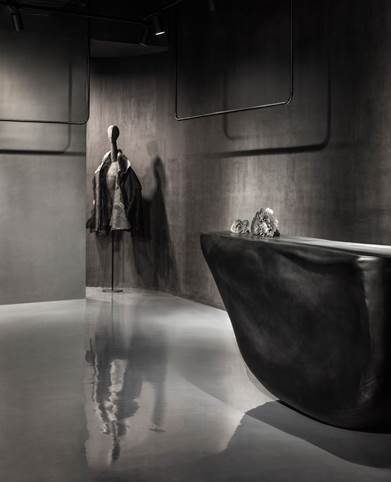 The evening witnessed conversations, an array of eclectic cocktails courtesy GreyGoose and a delectable culinary experience. The event kicked off with a magical tour of the store brought to life with whimsical floral arrangements by Interflora. Some of the prominent names that were present at the event included the ever so iconic and timeless Zeenat Aman wearing one of the most captivating designs of Amit Aggarwal. Guests from the evening included people from varied fields of fashion, design, art, bollywood and business included Uorfi, , Kusha Kapila, and cast from the popular netflix show Class- Ayesha Kanga, Chayan Chopra, Moses Koul, Anjali Sivaraman and Naina Bhan.
Also present at the event were members from Indian Art Fair and Serendipity Arts festival.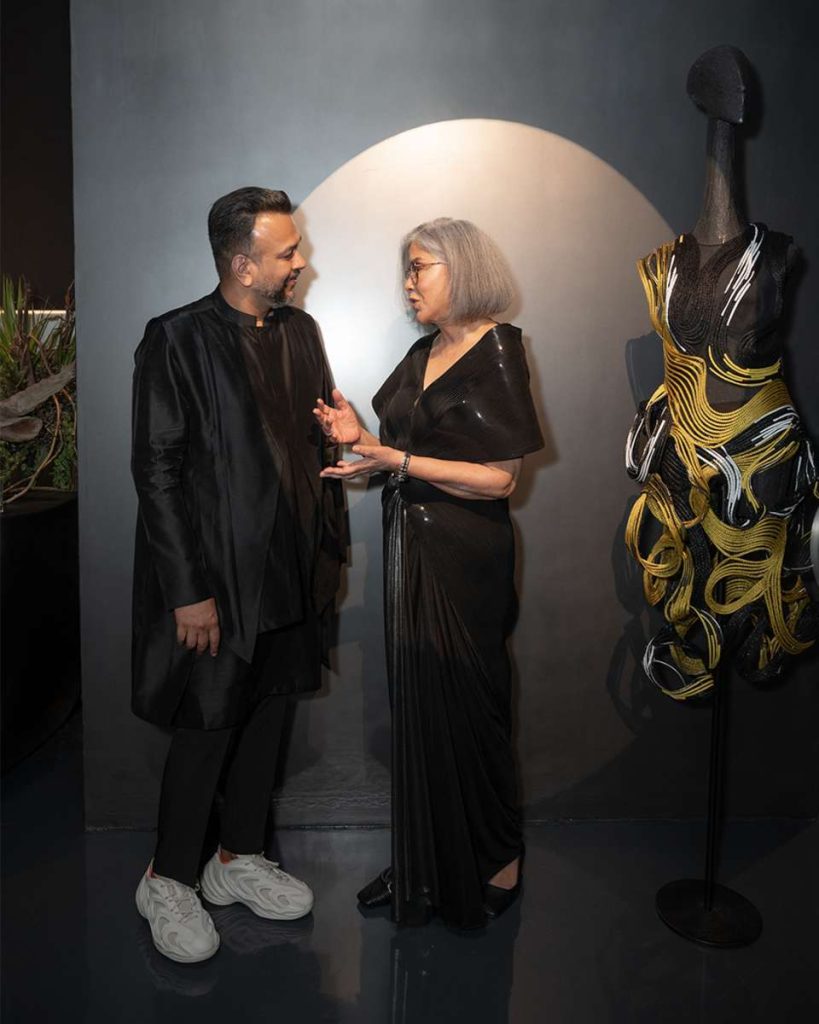 Speaking on the occasion Amit Aggarwal adds "The idea was to have a space which speaks of brand narratives that transcends the boundaries of clothing and art and we needed an extension of the same to speak about the deeper, more thoughtful aspects of the brand that gets lost in retail."
ALSO READ-Zara's Flagship Store at Phoenix Palladium reopens