Advertisement

The restaurant's interiors are crafted with careful thought to showcase the essence, vibrancy and artistic elements of a Bohemian design. It's fascinating and chic without being overwhelming, creating a cosy space to chill with your gang while enjoying flavoursome food…reports N. Lothungbeni Humtsoe
xxxx
Indians love their food, a fact known by all. Good food is life, but an instagrammable location is the icing on the cake. Here we have selected some of the top new restaurants in town, decked up with vivid accents, delivering unique gourmet food and tailored beverages. Here to change the scape of the dining and drinking scene check out these new restaurants: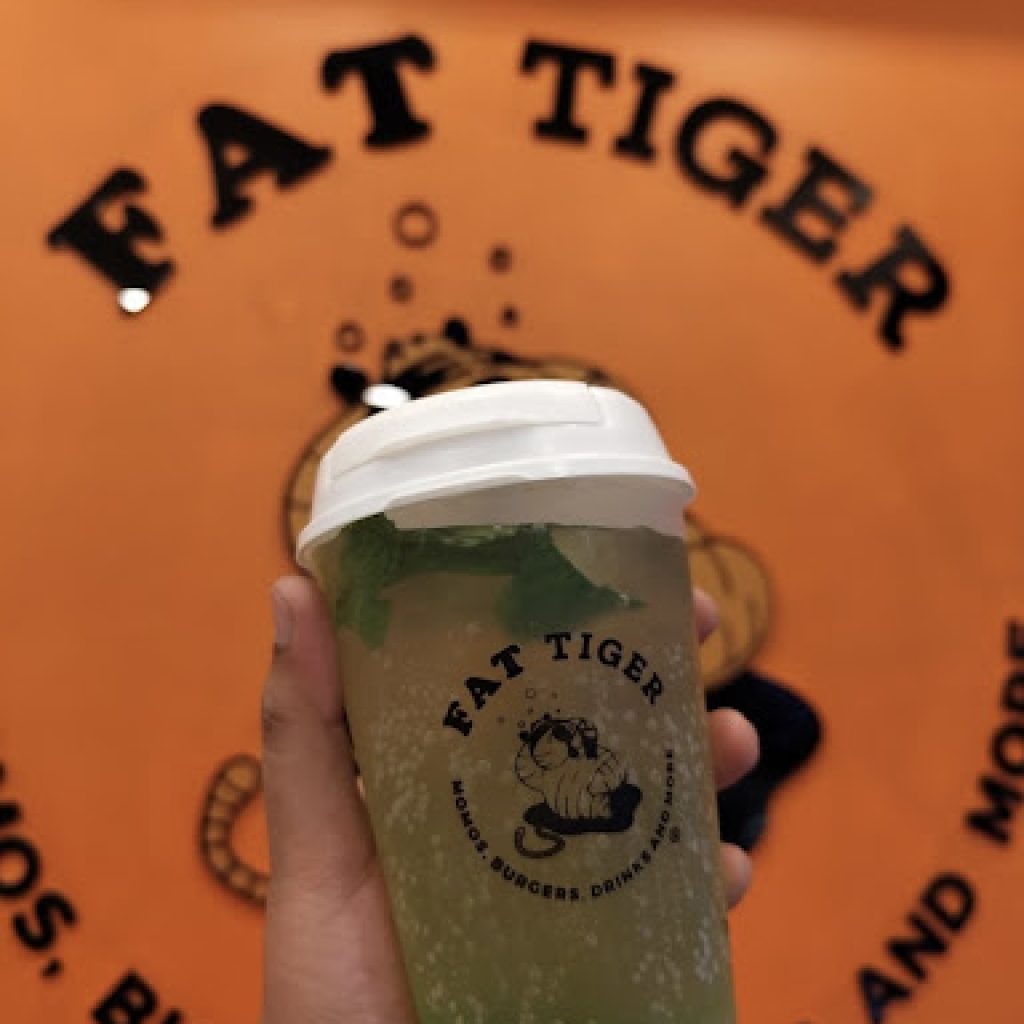 Fat Tiger in the city of Joy 'Kolkata
Quick Restaurant Chain Fat Tiger has recently inaugurated its first franchise-owned restaurant in Kolkata. The store is spread across an area of 1125 sq. ft. in carpet area. The outlet is situated at 174, Sarat Bose Rd, lake Terrace, Bhowanipore, Kolkata, West Bengal, 700029.
A modern Qsr and Café chain that offers Momo, Burgers, Pizza, Drinks and much more in the city of joy. The chain brings internationally acclaimed teas, beverages and expertly made momos and much more to India, along with options for nutritious meals.With the onset of the monsoon Fat Tiger recognizes the craving for warm and flavorful dishes that perfectly complement the weather.
Mumbai's Newest Instagrammable Spot BOHOBA
Mumbai's newest culinary destination 'BOHOBA' allures you to the Bohemian lifestyle. Located in Malad, this restaurant is inspired by the bohemian spirit, promising an authentic and spirited dining experience for everyone who steps in. And if you are always chasing aesthetics and artful vibe for your Instagram feed, Bohoba will satiate you with its artistic vibe.
The restaurant's interiors are crafted with careful thought to showcase the essence, vibrancy and artistic elements of a Bohemian design. It's fascinating and chic without being overwhelming, creating a cosy space to chill with your gang while enjoying flavoursome food.
If you are passionate about food, spirits and art, Bohoba could be the perfect 'home away from home' within your vicinity. Solo, couple or family groups, Bohoba's ambience will strike a lasting impression on everyone. The next time you want to try out a new restaurant, let Bohoba's warm ambience complement your rainy dine-outs.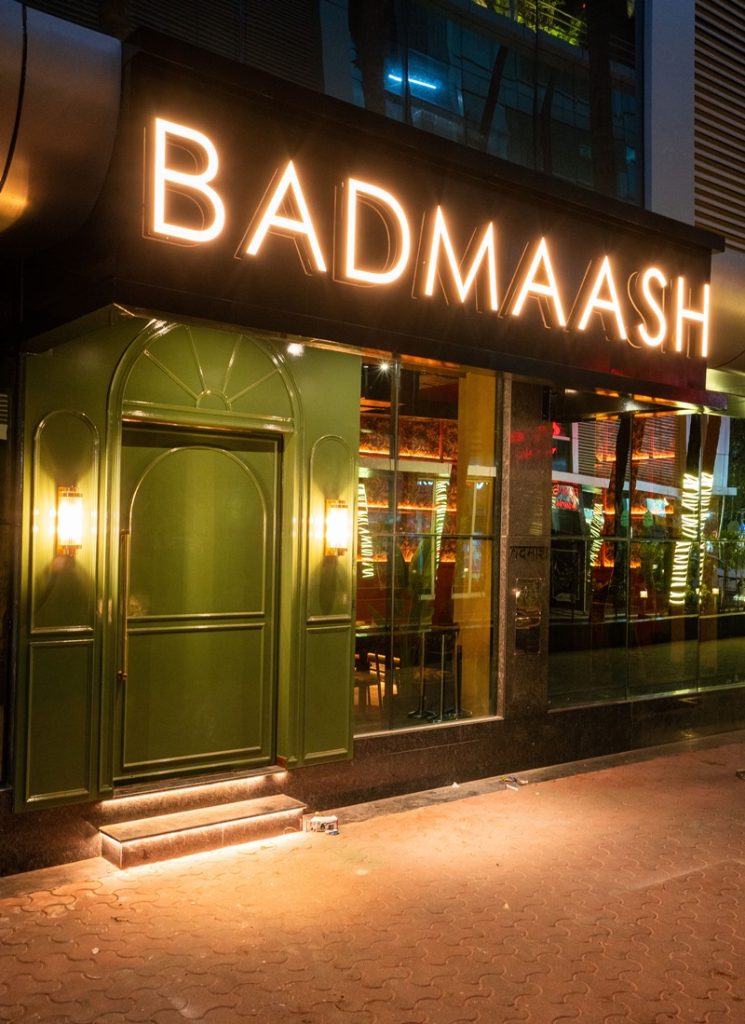 Badmaash in Mumbai
After successfully launching Badmaash in two cities, V&RO Hospitality brings in the wild dining experience to Mumbai! Located in the heart of Andheri, the restaurant is set to elevate your dining experience with its immaculate vibes, progressive Indian food and zesty cocktails.
The tiger-themed interiors and attention to detail, including the use of earthy yet elegant colors such as warm grey, gold metals, wood, and greens, really help to transport diners into a lush wildlife inspired setting.
The centre raised round seating with black granite and yellow Jaisalmer stone representing tiger stripes is a unique and eye-catching feature that adds to the overall atmosphere. The camouflage area with matching wallpaper print and fabric ties the wildlife inspired theme together. Incorporating small details like the sandwich leaves on the tables has helped elevate the entire look and feel of the restaurant. The intricate mirrors and metallic textures in the bar area add to the overall vibe, making it a perfect spot for sipping on some eclectic drinks.
Shifuku- A Pan Asian Restaurant

Shifuku is a newly launched pan-Asian restaurant located in the heart of Andheri. This vibrant establishment is committed to serving authentic dishes from various Asian cuisines while also offering their unique interpretations through fusion creations. Founded by Aman Singh Deep and Monika Rathore, Shifuku aims to create a culinary experience that seamlessly transitions from a refreshing daytime vibe to an exciting night scene.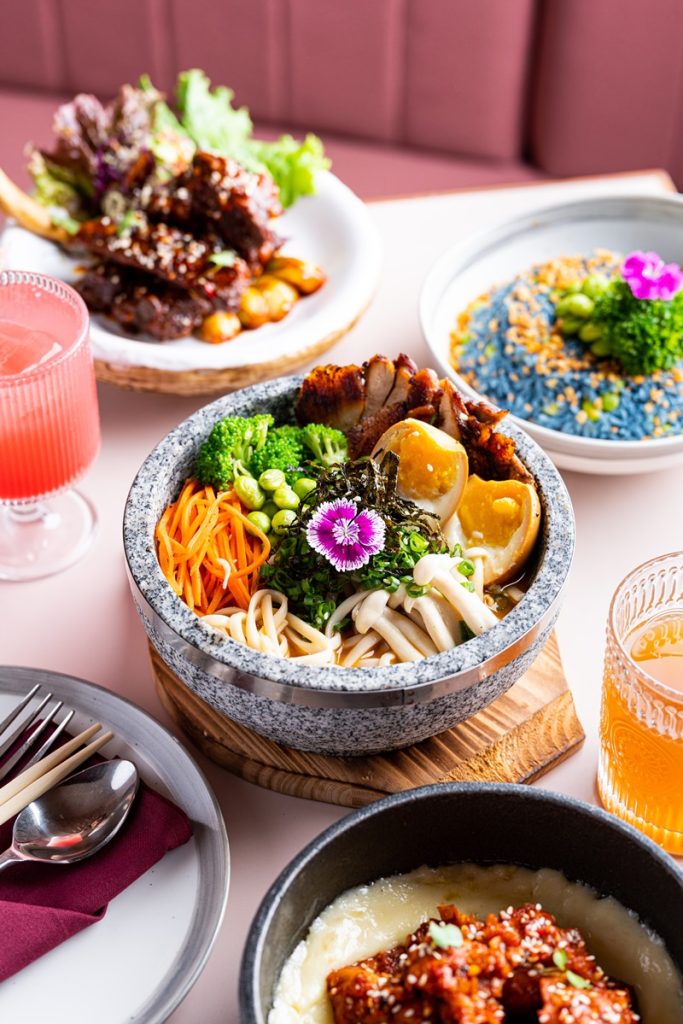 The restaurant opens its doors to a sprawling space of 4400 sqft, featuring both indoor and outdoor dining areas. Additionally, it boasts a private dining area on the top floor, providing an exclusive setting for special occasions. Shifuku departs from the traditional colour scheme typically associated with Asian restaurants, opting instead for a fresh and modern approach. The predominant colours used in the restaurant's design are pink, white, and beige, creating a perfect ambience for both day and night.
Taking inspiration from the serene landscapes of Japan, Shifuku incorporates cherry blossoms and elements of Harisens (Japanese fans) throughout the restaurant. These beautiful decorative accents add a touch of elegance and cultural authenticity to the overall ambience. Moreover, the indoor roof of the restaurant is adorned with vintage art-inspired elements featuring flowers, birds, and trees, transporting guests to a beautiful evening in Japan. The outdoor dining area exudes a laid-back and easygoing energy, with cane furniture, hanging flower pots, and a captivating artwork on the wall known as "Noodle Man."
ALSO READ-Food allergy can be lethal
Advertisement