Advertisement

This festive season aim for flawlessly styled tresses as Amy Johnson, Global Lead Stylist at Dyson shares some essential hacks.
Drying Hair
Selecting the right styling brush can make a significant difference in your hair drying routine, whether you're aiming for voluminous curls or sleek, straight locks.
For detangling hair before styling, a wide-tooth comb can be used on both wet and dry hair. However, due to its detangling properties, the comb works best on wet hair.
A round brush can add volume to your lifeless hair and transform them into gorgeous loose waves
A paddle brush is great for creating a smoother look, especially for longer hair as it has a wide and flat surface area.
Pro tip for drying your hair: If you are not confident using a hair dryer and a brush try using the Airwrap multi-styler with one of the smoothing brush attachments (firm bristles for thick or coarse locks or soft bristles for finer/thinner hair) on freshly washed hair for a fast and easy blow dry look.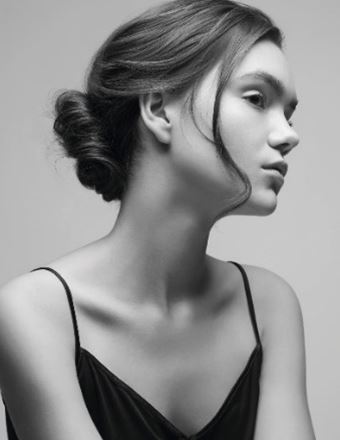 Your hair is important!
Switching to a silk pillowcase could be miraculous for your hair. The silk will not absorb the moisture that you want to keep in your hair. A leave-in conditioner is the best fighter to fight humidity. The Airwrap Multi-styler's Coanda smoothing dryer attachment is another perfect way to hide flyaways caused by humidity and get a gorgeous, voluminous look without sacrificing shape and volume.
Flaunt your mane
Sectioning your hair while styling can be game-changing. The smaller the section you work with, the more manageable it is to style your hair. Those with fine hair should try larger sections to avoid over-drying and smaller sections will work wonders to smooth or define those with thick, coarse and curly hair.
To keep beachy curls, C-curls and waves intact, apply a generous amount of mousse, volumizing spray or holding product to damp hair before styling your hair.
Use the cold shot button on the Airwrap multi-styler to set your hair after styling for 5-10 seconds to hold each curl in place before releasing.
Treat your hair with care
Intelligent heat control measures airflow temperature over 40 times a second, hence, opting for hairstyling tools that control heat is safe leading to minimal heat damage. The Airwrapmulti-styler is a great choice for those who wish to style their hair while protecting it from excessive heat damage.
As we all prepare to celebrate holiday festivities with our loved ones, taking the time to polish our look is of the utmost importance and festive hairstyles top the list. Dyson Global Lead Stylist teaches us the top two styles that can easily be recreated at home using simple hairstyling tools and accessories.
Soft Updo
Ideal for all hair types
Flaunt a simple yet romantic hairstyle for the upcoming Diwali dinner party with a soft updo that strikes the perfect balance between sophistication and a relaxed vibe. The key is to keep it effortlessly chic. Transform your soft curls into an eye-catching pinned-up style, without falling into a traditional bun. Add in a crystal flower pin to elevate the look.
To achieve this hairdo:
Start by using your Airwrapmulti-styler in drying hair and blow dry the hair until 80% dry. Once dried, section your hair into half, creating a center part.
Starting with one half, create outward-facing curls by manually winding a small section of hair around a round brush, while using the dryer on a high heat and high airflow setting.
Heat each section of hair for 5 seconds (or until dry) and set the curl with by pinning it up. Leave it till it dries and remove the pin. Repeat the process and complete the first half of the hair.
Complete the second half of the hair by following steps 3 & 4.
With an elastic band, tie the hair into a low-side ponytail.
Split the ponytail in half, twist one half to the elastic band and secure it with pins.
Repeat the same for the other half.
For a more natural look, loosen strands of hair at the top part and release strands of fringe at the side.
You may also add some flowers to go with your traditional attire.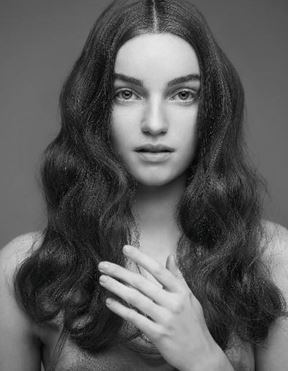 Casually Elegant
Ideal for all hair types
We've got you covered with this elegant look that's guaranteed to turn heads wherever you go!No less than a showstopper, this hairdo is perfect to pair with a flowy saree or fluidic lehengas during card parties.
How to achieve this:
Start by using the Airwrapmulti-styler with its pre-styling dryer attachment on a high heat and high airflow setting, and blow dry the hair until 80% dry. To create root lift, scrunch the hair roots with your fingers during the process.
Once dried, section your hair into half, creating a center part.
Starting with one half, create inward facing curls by manually winding a small section of hair around the 40mm Airwrap barrel on a high heat and high airflow setting. Change the direction of airflow and repeat the process to get outward facing curls.
Once the hair is fully curled, attach the firm smoothing brush on the Airwrap multi-styler and brush through the curls from root to the ends to loosen them
Seal and add texture to the look by applying a setting spray.
ALSO READ-Illuminating Elegance
Advertisement