Advertisement

This is not all, it has 41 paintings by C. Raja Raja Varma, brother of the legendary artist and two by his sister Mangala Bayi Thampuratti…reports Asian Lite News
The gallery, a fitting tribute to the father of modern art in India, Raja Ravi Varma, was inaugurated by Kerala's Chief Minister Pinarayi Vijayan this week as part of the 175th birth anniversary celebrations of this legendary artist.
The two-storeyed gallery has been constructed at a cost of Rs.7.90 crore with the Kerala Museum acting as the nodal agency.
The gallery apart from being an attraction for art connoisseurs and admirers is also expected to attract tourists, both national and international. Housing one of the largest collections of Varma's paintings, the new art gallery has an impressive display of 134 works by the painter. The collection includes 46 paintings, 14 oleographs and 16 pencil sketches.
This is not all, it has 41 paintings by C. Raja Raja Varma, brother of the legendary artist and two by his sister Mangala Bayi Thampuratti.
The Quick Response or QR code in the paintings will enable the viewer to know about more details of the work so one does not depend on the staff of the gallery.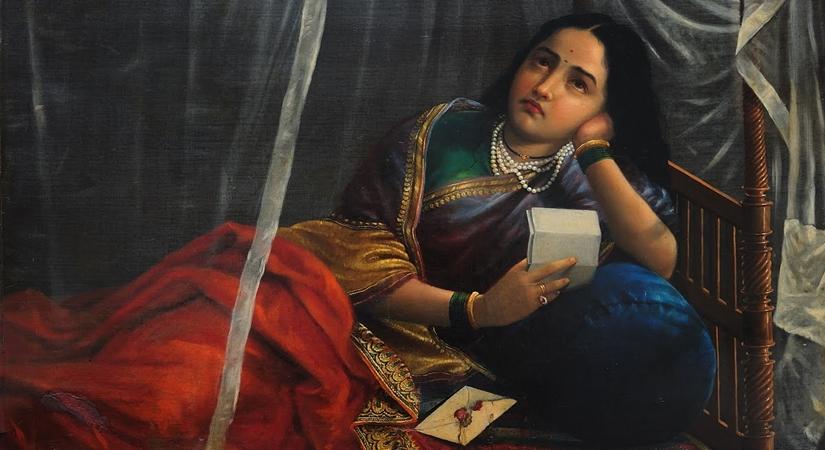 Raja Ravi Varma's works are known to be one of the best examples of fusion of Indian iconography and sensibility with European academic art. One of the earliest proponents of lithography — the art of producing a work on a flat stone or metal plate – in India, he used this method to depict characters and scenes from Hindu mythology.
Interestingly, he made affordable lithographs of his paintings available to the people. This helped him to reach out to a larger audience and art lovers while increasing his popularity and influence both as a public figure and painter. These lithographs helped to increase the involvement of common people with fine arts while defining their artistic tastes.
The depiction of Hindu deities and scenes from Hindu mythology and scriptures, Puranas and Indian epic poetry made him further popular among people who could easily identify with his works.
Related closely to the Travancore's royal family, two of his granddaughters were adopted into the royal family.
ALSO READ-Rajesh Krishna's Epic London to Kerala Roadtrip
Advertisement