Advertisement

The awe-inspiring story of one of the stalwarts who laid the foundation of Indian economy and industry. An exclusive feature by columnist Riccha Grrover for Asian Lite International.
About the Book
Lala Shri Ram was among the earliest industrialists who could foresee the usefulness of an organised approach by the country's business community. Joining DCM at the age of twenty-five in 1909, Shri Ram went on to not only create a textile giant but a conglomerate that gave wings to an aspiring nation—venturing into sewing machines, sugar, hydrogenated oil, chemicals and becoming a market leader in a short span. Shri Ram established new benchmarks in labour welfare, education and business innovation that was hitherto unheard in the Indian business space.
This book celebrates the man, his vision and the entrepreneur's zeal that made it all possible. Startups today will find it inspiring and a useful guide as they go about building the businesses of their dreams.
This book is a treasure trove of learnings for modern-day entrepreneurs, this book celebrates a legendary industrialist and his vision, grit, determination and spirit of entrepreneurship. One of the first books to focus on the theme of entrepreneurs who built post-Independence India, capturing the pre-liberalization days and presenting the landscape, culture and history of that period. The first book in the series, on Gujarmal Modi, has been a stellar success. This is the much-anticipated second book in the series.
About the Author
Sonu Bhasin is one of the early and senior women professionals in the industry. In her career of over 30 years, she set up and managed large businesses, and diverse teams, across financial and non-financial sectors in India and overseas.
Sonu led various businesses in senior leadership positions during her corporate career. She began as a TAS (Tata Administrative Service) Officer with the Tata Group and spent 13 years with the Group before becoming a Banker. As a Banker, she was a Director at ING Barings, President Axis Bank, Group President Yes Bank before going back to the Tatas as COO Tata Capital Limited.
Sonu is an Independent Director on Boards of well-known and reputed domestic and multinational companies. She now focuses on family businesses and is the Founder of FAB – Families And Business. She is a family business historian and is the Editor-in-Chief of Families & Business magazine – India's only stand – alone magazine that addresses the concerns of family business owners/promoters/entrepreneurs.
Sonu has worked extensively with both, the patriarchs and the inheritors of family businesses and has enabled them to focus on building multi-generational businesses.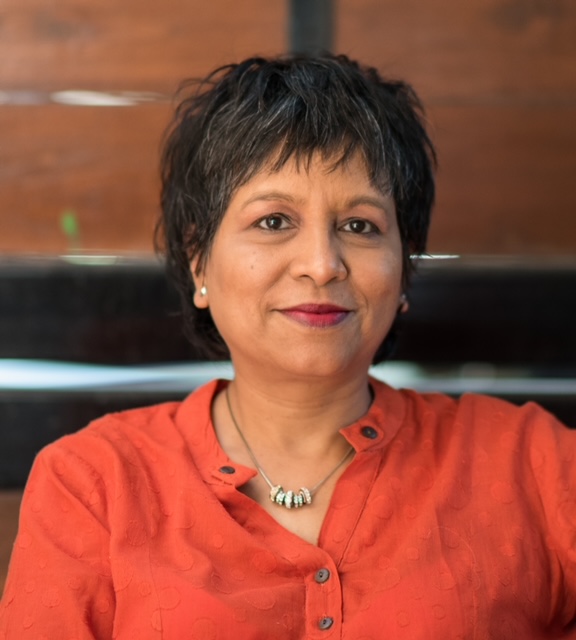 Sonu is also a Business Author and her first book The Inheritors – Stories of Entrepreneurship and Success, published by Penguin Random House, is a bestseller in the business books category. Her second book, Unstoppable – Kuldip Singh Dhingra and the Rise of Berger Paints, published by Penguin Random House is the biography of the owner and promoter of Berger Paints. Her third book – Gujarmal Modi : The Resolute Industrialist – is the first in the multi-book series titled Entrepreneurs Who Built India published by HarperCollins. Her latest book, Tata's Leadership Experiment – Story of the TAS is the untold story of the elite cadre of the Tata Group.
Sonu is also a columnist with The Economic Times, the leading financial daily of India. Her YouTube Channel is a place for people who want to listen to her meaningful conversations with a cross section of successful people – including family business owners.
She has been named as one of the Global 100 most Influential individuals for family enterprises in 2020. She was inducted into the FBU Family Business Hall Of Fame in 2022. Sonu has a degree in B.Sc (Hons) Mathematics from St. Stephen's College, Delhi University and a MBA from Faculty of Management Studies, Delhi University.
Author Sonu Bhasin said, "Entrepreneurs who worked and set up industries before independence and also before the start of liberalisation were the ones who laid the foundation for the new, confident India we see today. Sadly, many of them are in danger of being forgotten as their businesses do not exist today, or exist in diluted forms. The book series titled Entrepreneurs Who Built India is our attempt to shine the spotlight on these entrepreneurs and take their stories further and wider. Lala Shri Ram, the name synonymous with DCM, overcame initial business failure and fragile health to build a solid business empire which was rated among the top five in the 1960s. This book tells his story and brings out the many facets of the man."
Sachin Sharma, Executive Editor, HarperCollins India, said, "In the history of Indian business, Lala Shri Ram stands out for his ability to see the future. Not only did he built his business empire with great foresight but was a rare entrepreneur who believed in the potential of education for the Indian youth. The institutions he built have proved that when one has the will and the vision, magic happens. Through this book, Sonu Bhasin has given the perfect tribute to the man who was an institution in himself."
ALSO READ: Book Launch of 'Mountain Goddesses' by Manu Khajuria Singh in London