Advertisement

If you want a regal look, consider a velvet bridal lehenga in rich colors like maroon, deep green, or navy blue. Velvet adds a touch of luxury and warmth to your attire…reports Asian Lite News
Selecting the perfect bridal lehenga is a crucial decision for any bride-to-be. It's essential to choose a lehenga that not only reflects your personal style but also complements your body shape and fits the theme of your wedding.
Aaliya Deeba, the founder of Ideebs London, a couture label guides you through this article to choose the right dream lehenga for your big day.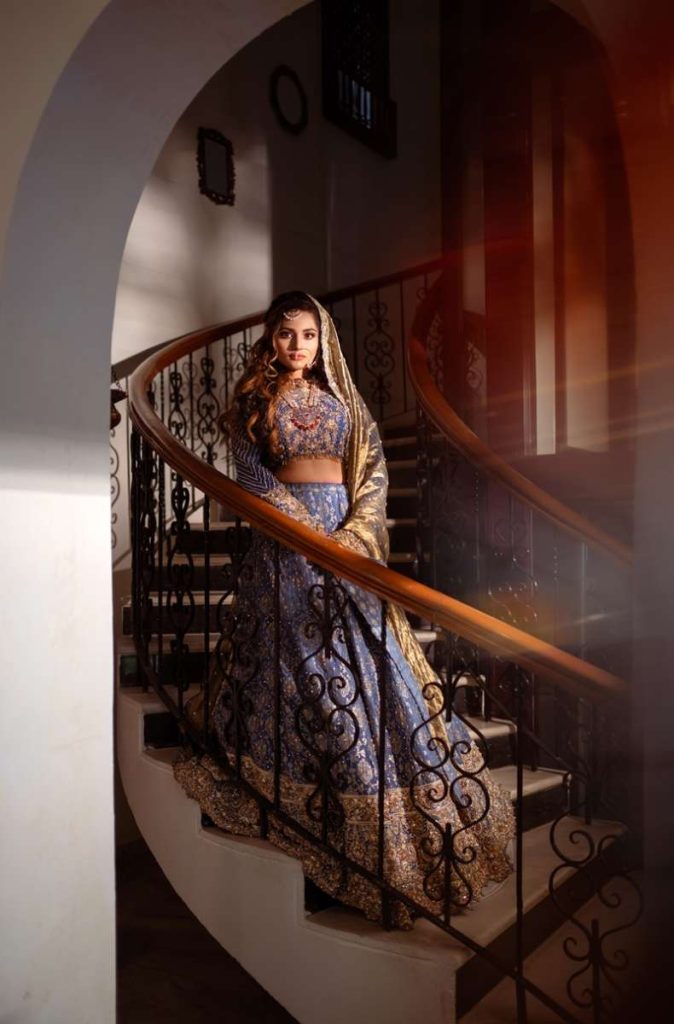 Traditional Red Lehenga: Red is the classic and most popular choice for Indian brides. A traditional red bridal lehenga with intricate embroidery, zari work, and beautiful embellishments can make any bride look timeless and elegant.
Pastel Lehenga: Pastel shades like soft pink, mint green, lavender, and powder blue are gaining popularity among modern brides. These colors exude a sense of freshness and are a great choice for daytime weddings or contemporary themes.
Royal Velvet Lehenga: If you want a regal look, consider a velvet bridal lehenga in rich colors like maroon, deep green, or navy blue. Velvet adds a touch of luxury and warmth to your attire.
Floral Embroidery Lehenga: Floral embroidery on bridal lehengas is a trend that's here to stay. Whether it's large 3D floral motifs or delicate threadwork, a floral lehenga can add a touch of romance and femininity to your bridal look.
Banarasi Lehenga: Banarasi silk lehengas are known for their opulence and traditional charm. They feature intricate brocade patterns and are perfect for brides who want a blend of tradition and style.
Lehenga with a Cape: Capes add a modern twist to traditional bridal wear. You can opt for a lehenga with a matching cape that drapes gracefully over your shoulders, creating a unique and sophisticated look said Aaliya Deeba, founder of Ideebs London, a Couture Label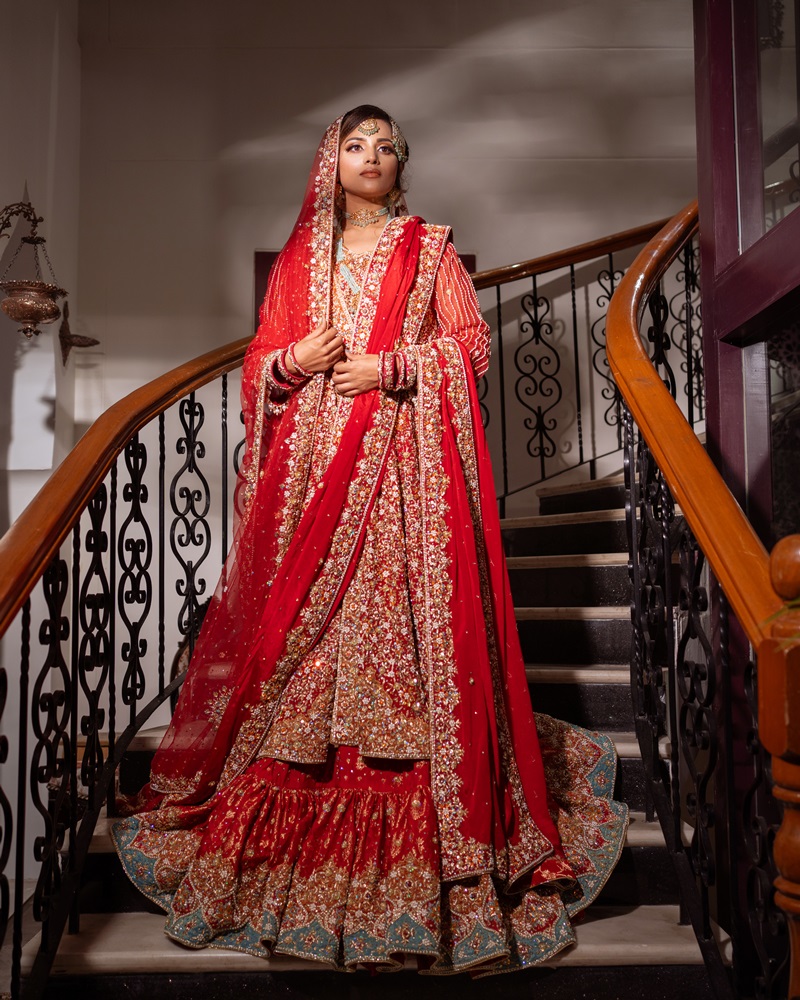 Lehenga with Fringe: Fringe details on your bridal lehenga can add movement and playfulness to your outfit. They're perfect for brides who want a bit of flair and drama in their attire.
Mirror Work Lehenga: Mirror work or "shisha" embroidery reflects light beautifully and creates a sparkling effect. A mirror-work bridal lehenga can be a great choice for a vibrant and energetic look.
Lehenga with a Trail: A lehenga with a long trail is a stunning choice for a grand entrance. It adds drama and elegance to your bridal look, making you feel like a princess.
Minimalistic Lehenga: If you're a bride who prefers understated elegance, a minimalistic lehenga with clean lines and simple embellishments might be your ideal choice. It allows your natural beauty to shine through.
Gold Lehenga: A gold lehenga with intricate zari work and embroidery can make you look like royalty. Gold symbolizes wealth and opulence and is a popular choice for grand weddings.
Remember to consider your body shape, comfort, and personal style when choosing your bridal lehenga. It's essential to try on different styles and colors to find the one that makes you feel confident and beautiful on your special day. 
ALSO READ-Slow Down, Eat Less: The Science Behind Mindful Eating