Advertisement

At Olly, your neighbourhood cafe by AD Singh's Olive Group, you are covered, all day every day. Start your day with your morning brew and breakfast. Spend some 'you' time with a good book or just doodling away. Have that lunch meeting with an early evening of drinks with your favourite people. End with a family dinner of tasty food & cocktails. A feature by Riccha Grrover for Asian Lite International.
"We've spent over a year working on creating Olly, Olive's all day cafe. It's young, fresh, delicious and brings a vibe with a menu that's inspired by Australian cafes." shares AD Singh, MD, Olive Group of restaurants.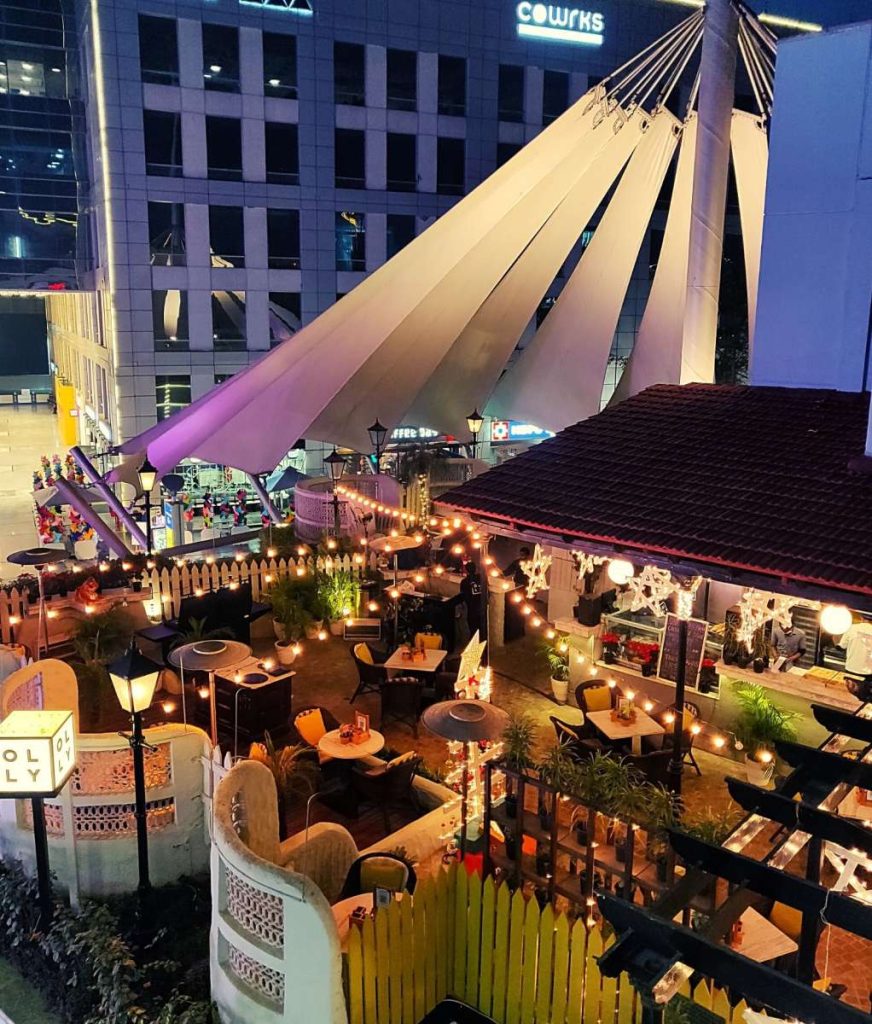 Olly is warm and welcoming, inviting you to become a part of the community and a friend for life. It makes life convenient by providing options like Grab and Go: a take away of mouthwatering sweet and savoury treats; or you can choose to Grab and Stay. The space is accessible and easy, and the music is buzzy.
Freshly brewed coffee, bespoke drinks, free-flowing wine, artisanal cocktails that are free of synthetic ingredients, house-made cold-pressed juices, spritzers, and an Aussie-cafe-style menu of the greatest hits are just a few of Olly's everyday elements. The no-frills menu features a variety of tasty and healthy options.
Everything is made in-house, from scratch in the kitchen helmed by Chef Jyotika Malik and her team of chefs. Think eggs all day, superfood salads, hand-rolled pizzas, small plates and large, grains + greens, and homemade desserts – all with a focus on seasonality and freshness. Olly has a menu that crosses culinary boundaries. Also, clean eating gets its importance here, as most of the dishes are made of whole grains, healthy fats and superfoods, devoid of any processed items.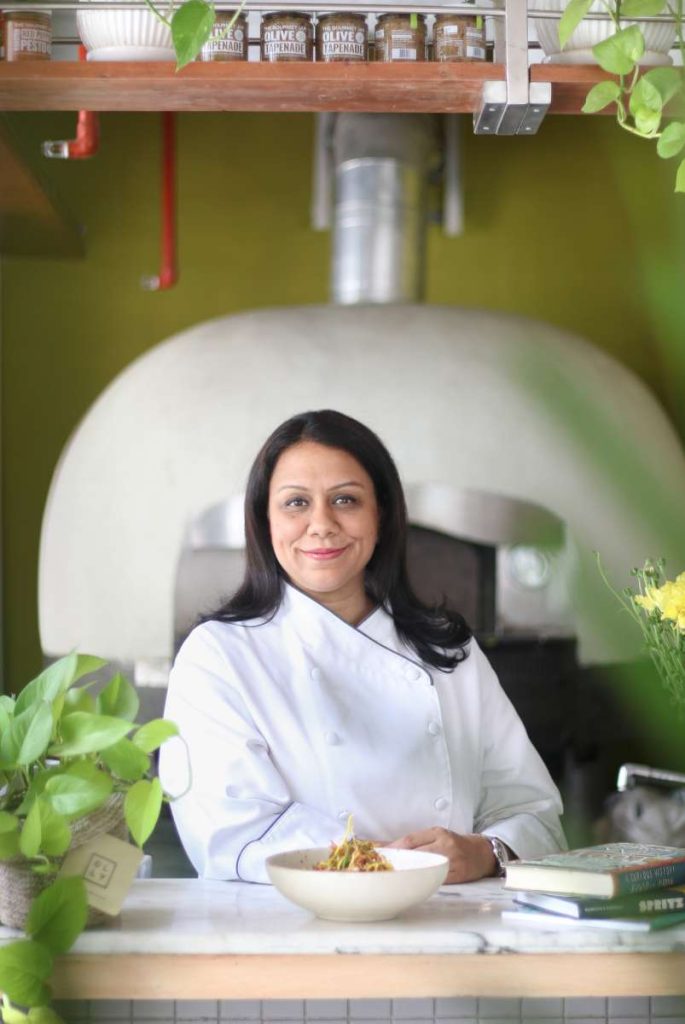 "The idea was to create a menu that allows guests to find their own palate. We wanted to create a light feel to the menu that encourages discovery," adds Chef Jyotika Malik.
Chef Jyotika Malik, a graduate from Le Cordon Bleu, London and with an incredible experience of working for Marco Pierre White at his Michelin star restaurant Mirabelle, and at The Dorchester Hotel in London lends her inimitable touch to the artfully curated menu.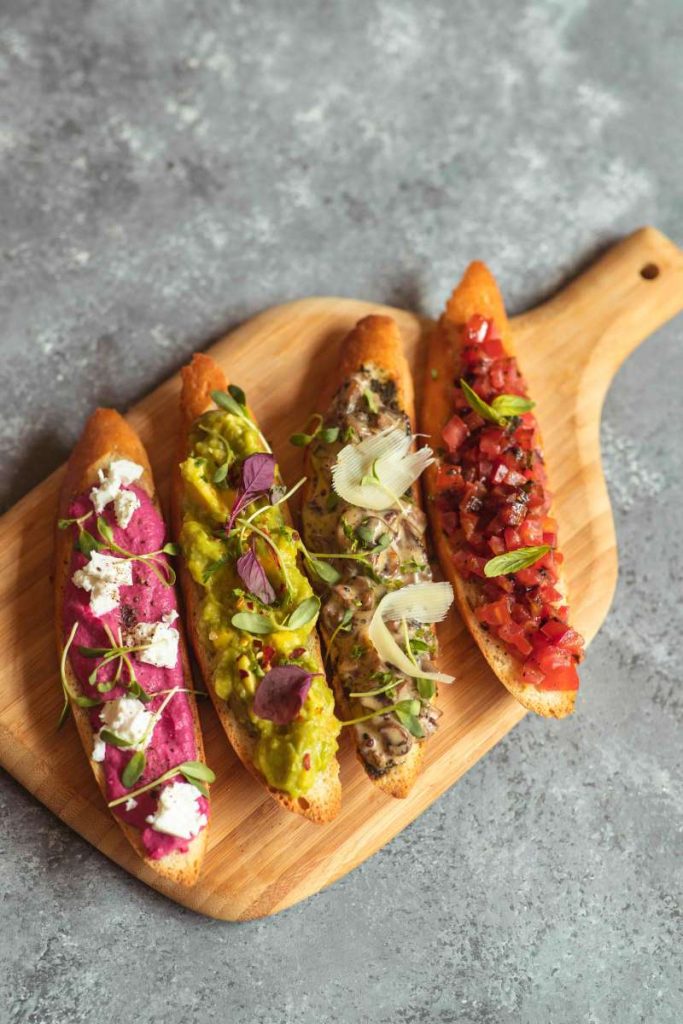 Olly is like a minimalistic canvas, with splashes of colour which reflects in the floor tiles, the yellow-green wall, indoor plants & wall paintings. A key part of Olly's daily life revolves around a sense of community, where friendships are born, memories are made and casual business is done. At Olly, there's constant excitement and engagement, making Olly a networking hub. Being environmentally conscious and a proponent of nature, Olly is a big supporter of reduce, reuse and recycle too.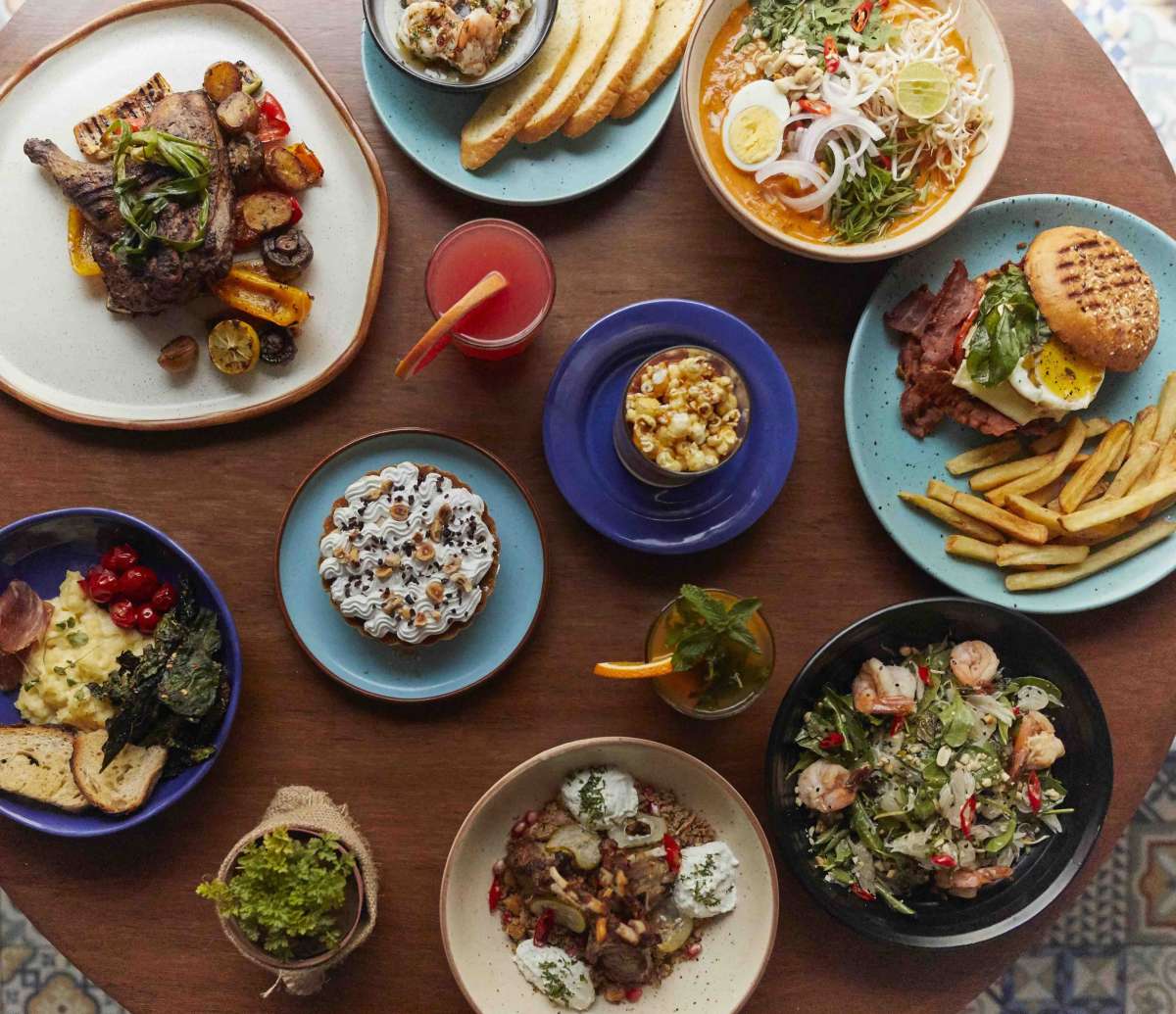 A café menu of the greatest hits, freshly brewed coffee, house-made cold-pressed juices , are just a few of Olly's everyday elements. Bespoke drinks, artisanal cocktails completely devoid of synthetic ingredients, spritzers and cold brews are some of the artisanal drinks you can sip on, at Olly.
With a focus on freshness and seasonality, everything at Olly is made fresh and in house from scratch including superfood salads, hand-rolled pizzas and pastas, small plates and large, hearty bowls, grains + greens, juicy sandwiches and burgers and homemade desserts!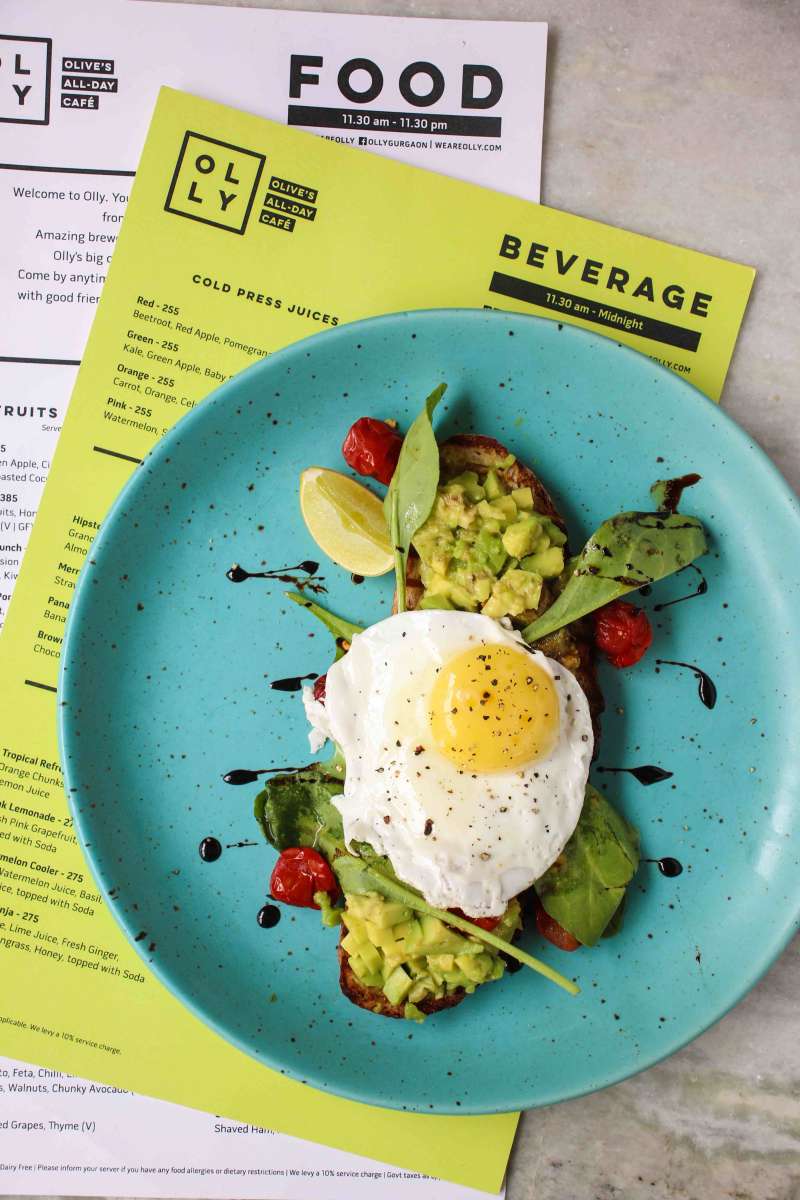 The music at Olly is eclectic and fun. The gorgeous terrace is deliciously cool with live music every Monday, Tuesday & Friday evening. The vibe is charming, service is superb and menu offerings are to write home about- Highly Recommended!