Advertisement

A visually captivating story that takes readers on a journey of a day from sunny to stormy and then rainy – unfolding over pages of compelling and bold sketches that will surely grip the young reader's imagination and heart…reports Asian Lite News
Young children are often very creative and hence constantly seeking new ways to engage their boundless imagination. Picture books play a vital role in this process, taking them on a journey that is both visually and emotionally captivating – transporting them to extraordinary places, igniting unforgettable memories, and imparting valuable lessons with engaging artwork that complements a child's active curiosity and imagination. Encouraging the ever-curious child to explore the world of words and pictures, these books can be essential tools in encouraging your young ones to express themselves freely and creatively, be it through sketches, stories, or both!
The Parag Honour List, an initiative by Tata Trusts offers a curated collection of engaging picture books for young readers. From whimsical tales of animals in the woods to shared experiences of going to school, these must-read picture books are emotive and explorative – unlocking for young readers a world of new ideas, emotions, and possibilities through the power of visual storytelling.
An engaging wordless picture book that beautifully captures countless stories surrounding a momentous event in every young child's life: their first day of school. With delightful and immersive illustrations, this enchanting book vividly portrays the experience of stepping into the unknown on that memorable day. Being wordless, it is accessible to several kinds of readers, particularly younger ones, who can experience the essence of school life through these moving illustrations.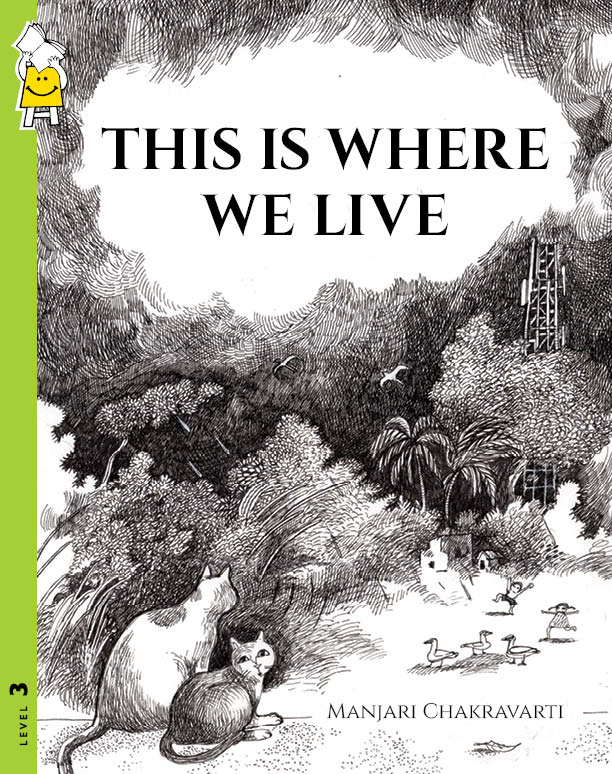 This is Where We Live
A visually captivating story that takes readers on a journey of a day from sunny to stormy and then rainy – unfolding over pages of compelling and bold sketches that will surely grip the young reader's imagination and heart. Instantly relatable, the book evokes memories of any child's days in the sun, storm, and rain – encouraging them to connect with their experiences through art. Buzzed with beauty and creativity, this picture book might even compel young readers to embrace their inner artist, pick up a pencil and create their own sketches as they explore the wonders of the natural world with this book.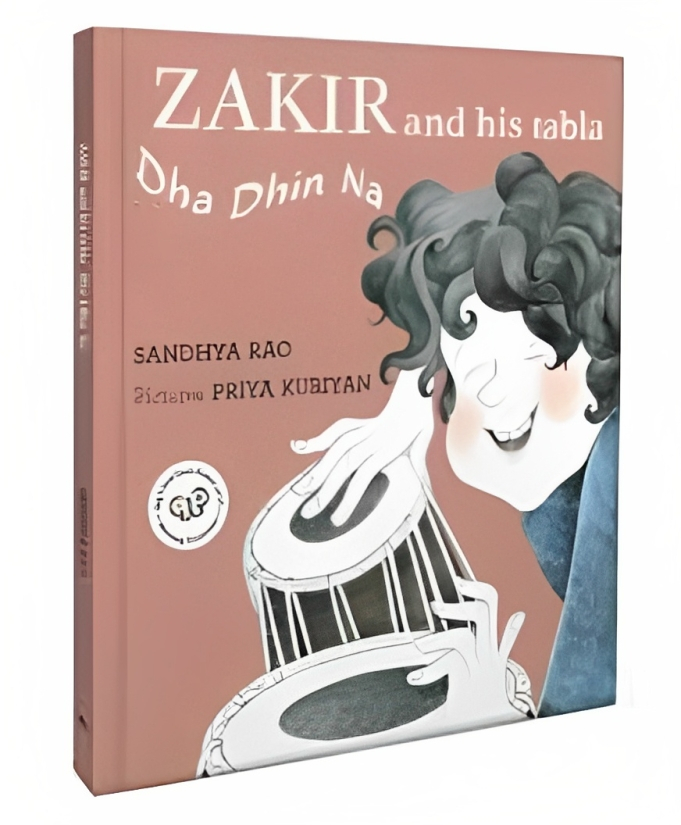 Zakir and His TablaDhaDhin Na
Author: Sandhya Rao, Illustrator: Proiti Roy | Publisher: JugnooPrakashan
A moving portrayal of valuable virtues like solidarity, love, and compassion, this bilingual picture book serves as a gentle guide for young readers, teaching them about the profound interconnectedness of all life. Using captivating imagery and powerful metaphors, this book presents a nuanced understanding of the world as a web of life where everyone needs to support each other –  sparking their imagination around abstract philosophical concepts like the significance of harmony and unity in the world.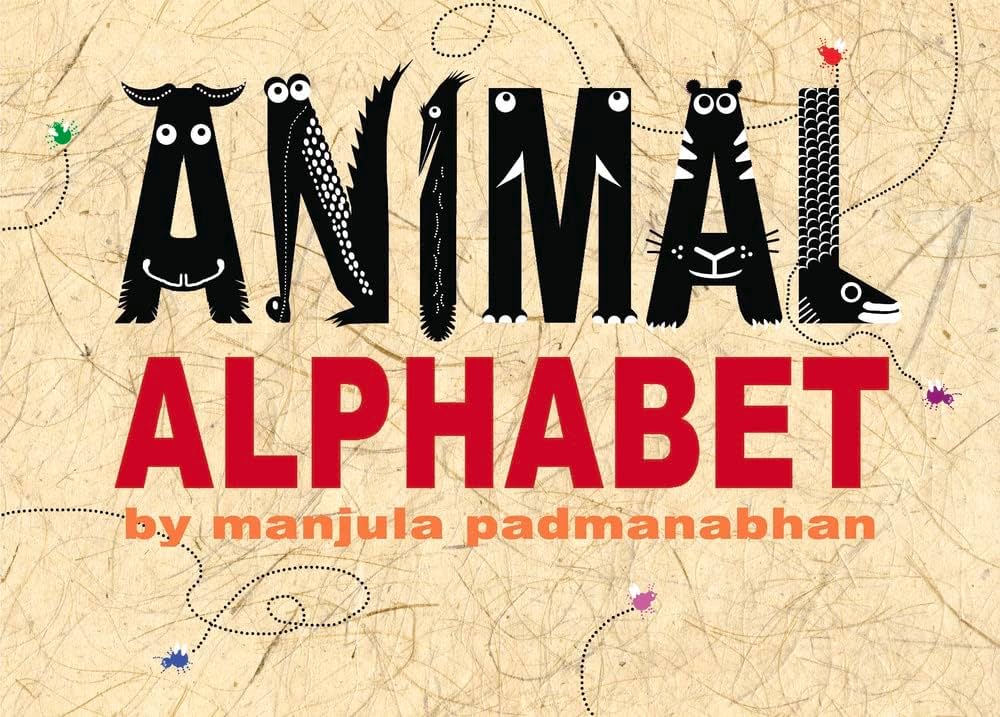 Animal Alphabet
Author: Manjula Padmanabhan, Illustrator: Manjula Padmanabhan | Publisher: Tulika Publishers
A thoroughly delightful introduction to the English alphabet, there is more than meets the eye with this enjoyable picture book that brings alive on paper the many lesser-known animals of India in their natural habitats. Placing content in context, the book effortlessly opens up children's minds to the rich lives of diverse fauna that is thriving across our country through its memorable rhymes, vivid illustrations, and appealing color palette.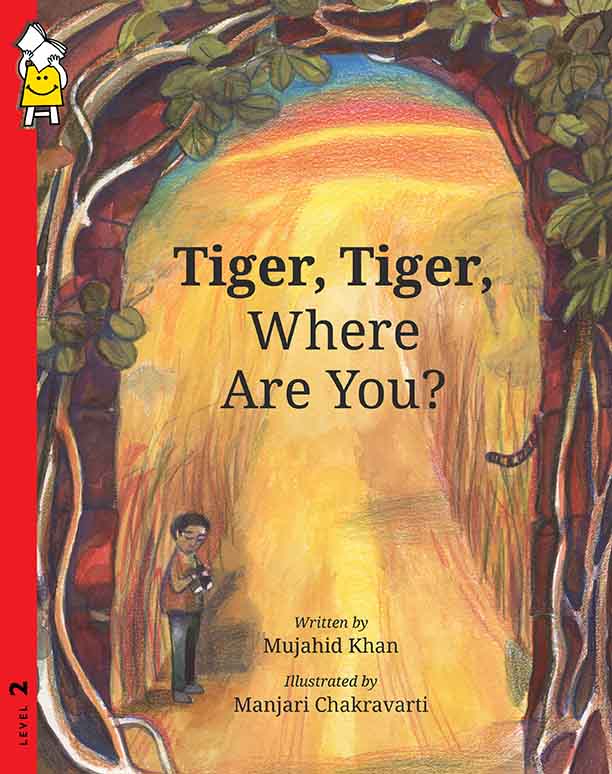 Tiger, Tiger, where are you?
A captivating hunt for a tiger lost in the woods, let your child's imagination run wild (quite literally!) as they imagine the great outdoors with a lost tiger roaming the jungle. The watercolor illustration is gentle, soft, and warm – taking young readers on a picturesque visual journey through the woods. A gripping mystery riddled with clues, this book engages the young reader's curiosity on where the tiger could be while also giving them a glimpse of pragmatic life skills on how to track wild fauna.
ALSO READ-'The Magical Mission to Mars'
Advertisement