Advertisement

As the former Head of Panjab University's Art History Department, he ensured that PU at one point of time had one of the biggest collections of contemporary art. A visionary, he tied up with Vivan Sundaram, who was running the Kasauli Arts Centre…writes Diwan Manna
There is a strange emptiness inside me now. I think I will need to get used to it. It has been a few hours since art historian Dr B.N. Goswamy passed away after a prolonged illness, but it is still hard to believe. He never taught me, but he was my teacher.
I have known him for 35 years, but every meeting, each conversation carried a certain excitement. No, he did not 'lecture' me about art. Yes, it was all about taking away knowledge from those conversations — about art, about life.
Calling this Padma Shri and Padma Bhushan recipient just an internationally renowned art scholar and world authority on miniature painting would be like limiting him. For me, his greatest contribution has been to make art accessible to all. While he embodied immense knowledge and intellect, his stress was to ensure that his lectures and newspaper columns could be understood by everybody.
As the former Head of Panjab University's Art History Department, he ensured that PU at one point of time had one of the biggest collections of contemporary art. A visionary, he tied up with Vivan Sundaram, who was running the Kasauli Arts Centre.
Though he lived in Chandigarh, his presence spread across the world, with major universities, museums and art galleries inviting him. Yes, he was gifted, but let us not forget that he worked hard. A daily practitioner of his art, Dr Goswamy in many ways taught us how to read Indian art.
After the end of the 19th century, everything started moving to Paris including major Indian artists. Their thought processes began to be defined by Western sensibilities, so much so that there was a fear of the Indian idiom and essence being lost.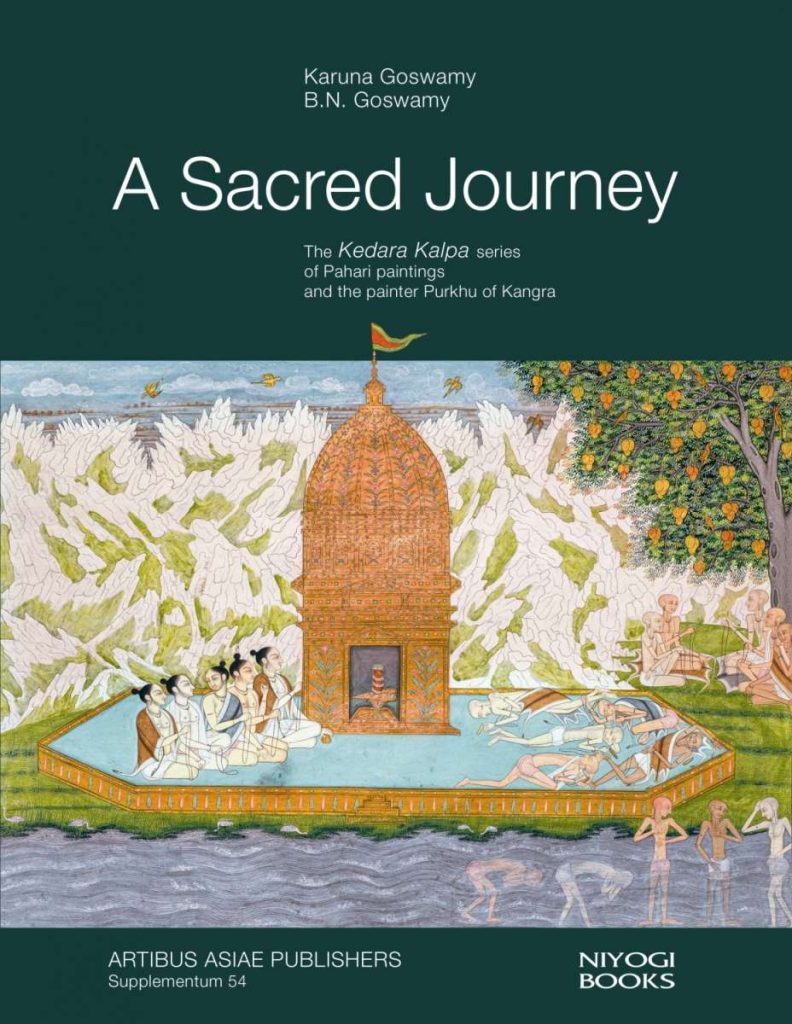 And there were the British, who made us feel that everything Indian was inferior, long after they had left. When Dr Goswamy started writing and delivering lectures on Pahadi paintings, he brought attention back to Indian art. Anybody who has listened to his lectures would have noticed the use of poetry and humor — he was a performer too.
And yes, he bought a lot of art from artists across the region and would always tell artists not to give him a discount. In fact, when he bought some of my photographs, he insisted on paying my tax too.
His passing on means I am a lonely man now. We could share our personal problems. He would always ensure that I was completely at ease to talk about anything with him.
Dr Goswamy could choose to live anywhere in the world, but he preferred Chandigarh, Maybe because he was a thinker and needed the quiet. The city will never be the same without him, neither the world of Indian art.
I understand that this must be a particularly sad day for those who studied from him. Several decades back, he was offered to head the National Museum, but he refused as he did not want to leave teaching.
As this day comes to an end, I am thinking — will be ever be lucky to listen to someone like him who could make the most academic lectures so interesting?
(One of the first Indian artists to practice conceptual photography, multiple award-winning photographer Diwan Manna is the President of Punjab Lalit Kala Akademi)
ALSO READ-Literary Journeys in the Digital Age
Advertisement