Advertisement

Kamal realised that there was a group of people waiting for someone to lead the way and embrace their desi attitude. That's when she decided to form a Desi toli, a group that would support and encourage each other to proudly showcase their culture in all aspects of their lives…reports Asian Lite News
Kamal, who is known as Desibychoice on social media platforms, has been sashaying her saree on the Dubai scene for the past couple of years. She has experimented with more than 200 different drapes using six and nine-yard sarees. Her go-to garment is always the saree, whether it's for a grocery run or a red-carpet event. She embraces her desi mood everywhere she goes.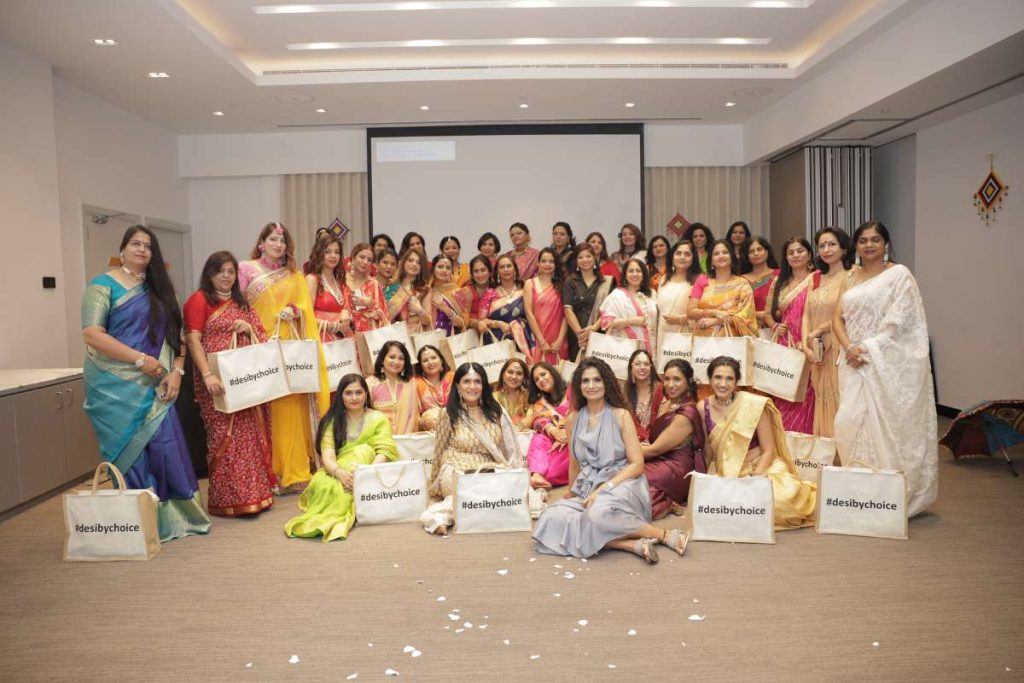 In the early days, Kamal would receive raised eyebrows and questions about her Desi attire at social gatherings. However, over time, those same people started joining her and became comfortable wearing desi clothes without any specific theme or occasion.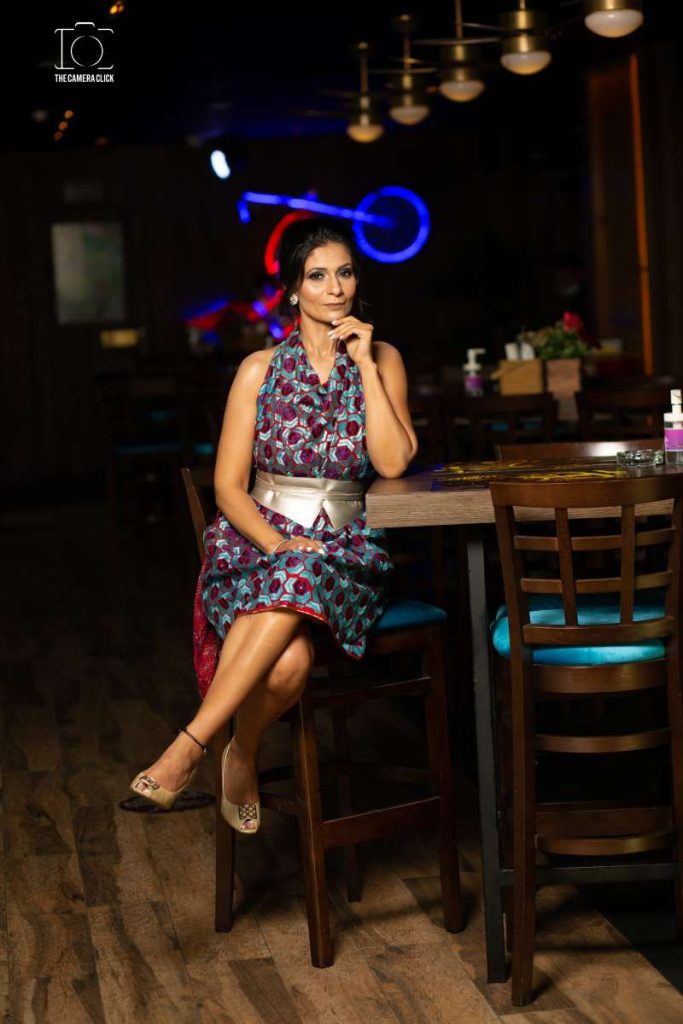 Kamal realised that there was a group of people waiting for someone to lead the way and embrace their desi attitude. That's when she decided to form a Desi toli, a group that would support and encourage each other to proudly showcase their culture in all aspects of their lives.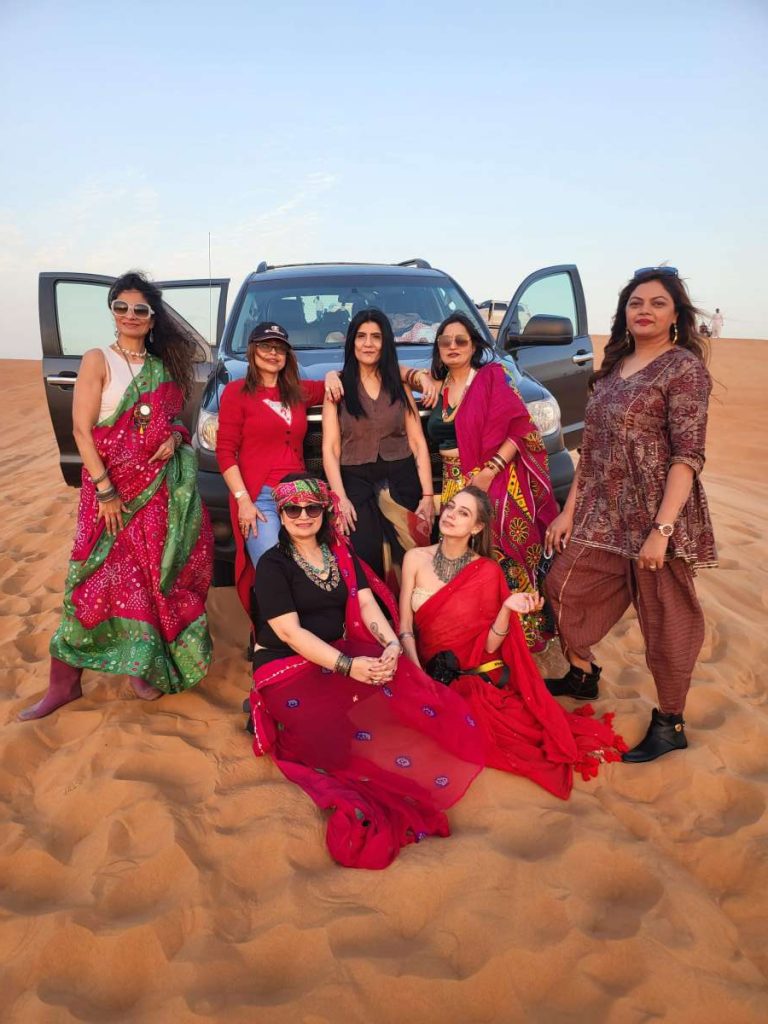 Two years ago, Kamal formed a group called Desibychoiceindubai, also known as The Desi Toli. The group now has almost 200 members and has organised around 40 meets at various locations. They have showcased their desi mood on beaches, deserts, nightclubs, cafes, and restaurants. The common thread that binds them is their desipan—their love for their cultural heritage.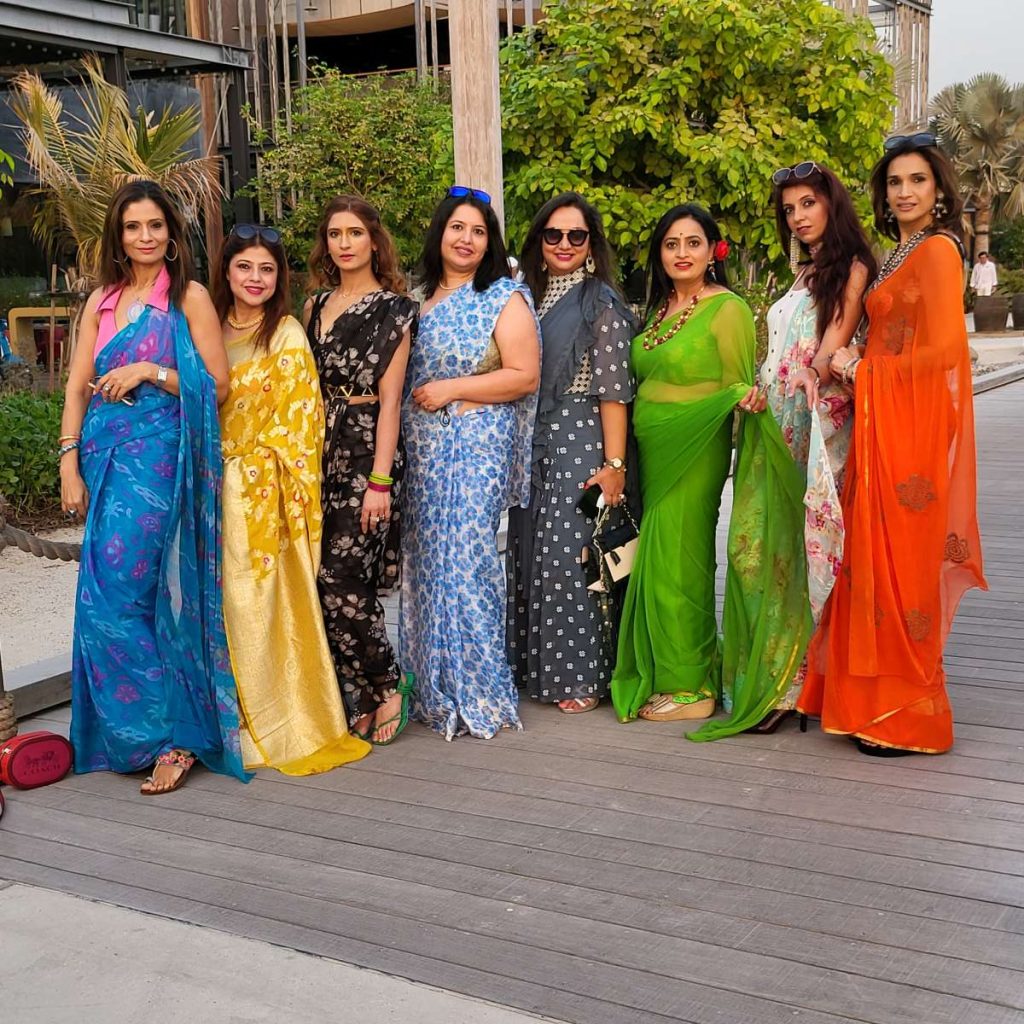 Kamal, a corporate boss lady, confidently wears her six-yard saree even in the boardroom. By accepting and embracing her culture and leading by example, she empowers others in her toli to accept and flaunt their desi attitude. Now that the world is becoming more accepting, why should we, as Desis, continue to shy away from our centuries-old garments?