Advertisement

The session will focus on the subject of qaida, and the content and modalities that could lead to its meaningful exploration…reports Asian Lite News
Indian music with its rich legacy of over three millennia, has always had a pride of place in the art world. The NCPA embraces all the major strands of Indian music and continues to feature a wide spectrum of artistes – from up-and-coming to top-ranking and living legends. The range of genres is equally diverse – from pure classical, and semi-classical to devotional, light, regional, folk and cross-over music. The unique thematic element associated with each property makes it exclusive. Over the past decade, NCPA's thematically curated Indian music festivals have been appreciated by artistes as well as audiences worldwide.
Upcoming Events in June 2023:
A presentation by the students of Shrutinandan – NCPA Centre for Excellence in Music
supported by the Tata Group
When: Saturday, June 3, 6.30 pm
Where: Experimental Theatre, NCPA
Entry:Free Admission on a first-come, first-served basis.
About the event: Three reputed organisations: Shrutinandan, National Centre for the Performing Arts, and the Tata Group, have been pioneers in their respective fields. Driven by a shared goal, last year, these Organisations decided to come together to create a Centre for fostering excellence in Indian music.

Over the past year, a selected group of children have been training under the expert guidance of maestro Ajoy Chakrabarty, who is well-known for developing a methodical approach to grooming young musical talent.  

The evening will showcase recitals by three beneficiaries of Shrutinandan –NCPA Centre for Excellence in Music, supported by the Tata Group, along with their two teachers: Meher Parlikar & Ayesha Mukherjee, who are also senior students of Ajoy Chakrabarty. Additionally, to illustrate the efficacy of the training methodology used, programme will also include an A-V presentation and live recital by a group of young artistes trained at Shrutinandan, Kolkata.
NCPA-CITI Music Workshop – Qaida and its Improvisation
Supported by Citi
A free online workshop by Yogesh Samsi
When: Saturday, June 3, 2023, 11.30 am
Duration: 60 min followed by a Q-A session
How to Register: Book My Show (Opening Soon)
For more information, please write to indianmusicworkshops@ncpamumbai.com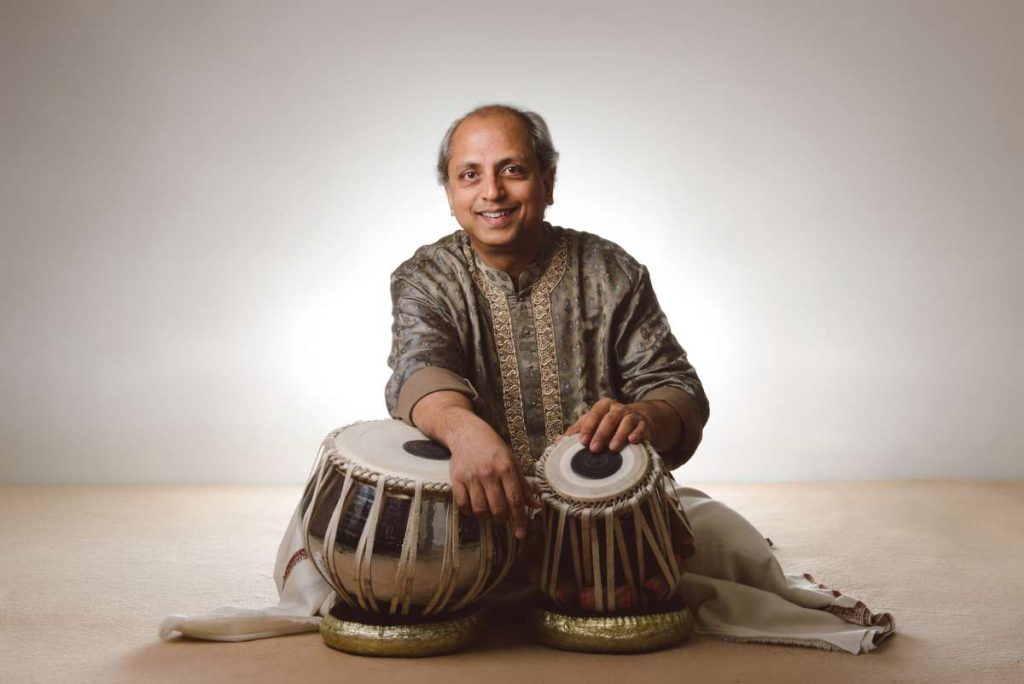 About the workshop: The drum pair called tabla is the most widely used, and perhaps, the youngest percussion instrument in the North Indian (Hindustani) tradition. On account of its extraordinary ability to produce a variety of tonal effects, besides art music, the tabla also has a dominant presence in light, popular, film and world music scene. Among svarious forms that constitute repertoire of the tabla, qaida is perhaps the most important; in the sense that it is vital to both performance and training, invariably demanding detailed attention and long hours of practice. Despite the restriction in terms of having to follow fixed rules, there are, literally, countless possibilities in which it can be improvised.

The session will focus on the subject of qaida, and the content and modalities that could lead to its meaningful exploration.
Yaadein: A Bouquet of Ghazals 
By Chandan Dass & group 
When: Friday, June 16, 2023, 6.30 pm
Where: Experimental Theatre 
Tickets: Book My Show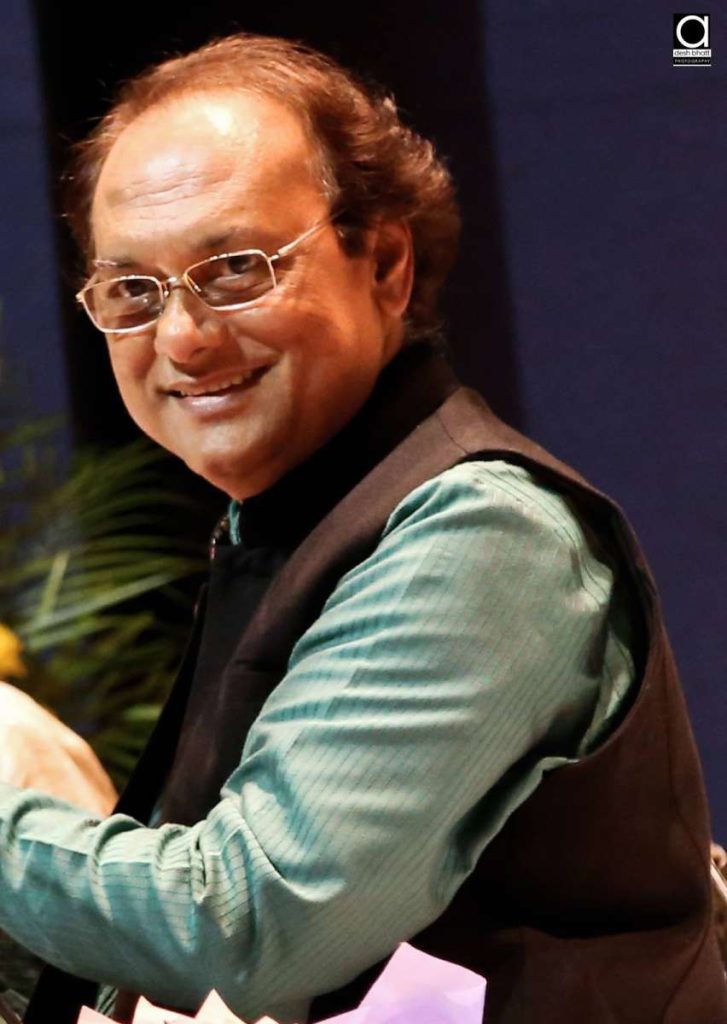 About the show: Ghazal is a special form of poetry that lends itself to be set in a musical frame; further enhancing its emotional appeal.  Chandan Dass was trained under maestros: Moosa Khan and Mani Prasad. Having been heavily influenced by the legendary ghazal exponent, Ghulam Ali Khan, he took to the world of ghazal and composed music for all his albums. With several award-winning albums to his credit, today, Chandan Dass is one of the prominent exponents of ghazal. In this recital, Chandan Dass will present a bouquet of ghazals composed by some classic poets like Bashir Badr and Nida Fazli, along with works of contemporary poets like Payam Saeedi, Ibrahim Ashq and Azeem Malik. 
NCPA-HSBC Music Workshop on Tappa
Supported by HSBC
A free online workshop on zoom By Neela Bhagwat
When: Saturday, June 17, 2023, 11.30 am
Duration: 60 min followed by a Q-A session
How to Register: Book My Show (Opening Soon) For more information, please write to indianmusicworkshops@ncpamumbai.com
About the workshop: The musical form of tappa is believed to have evolved from the folk music of Punjab. It is believed that proponents of khayal, which is a popular form of art (classical) music, developed it, lending an element of sophistication. No wonder, tappa is often included in the repertoire of khayal singers. Ghulam Nabi, also known as 'Shori Miyan', a musician in the court of Nawab of Awadh, is accredited as the prominent composer of this form. In Bengal too, the form was patronised, albeit with a local flavour. Today, practiced mainly by vocalists of Gwalior and Banaras gharanas, the lyrics of tappa are based on the theme of love. Melodically, it has an unusual form featuring rapid but short complex tans and ornamentations like khatka, murki etc., executed with sudden and abrupt jumps. The talas used are also peculiar and uncommon: Sitarkhani, Punjabi, Pashto etc.
In this presentation, she will briefly trace the history of tappa and its foray into the classical music arena, with examples of some extant varieties. The exposition will highlight characteristics of composition and exploration of tappa as practiced in the Gwalior tradition today, with suitable examples couched in different ragas.
Citi-NCPA Urja – Presenting young talent
Supported by Citi
When: Friday, 23rd June, 2023, 6.30 pm
Where: Little Theatre, NCPA
Duration: Around 90 minutes
Entry: Free Admission on a first-come, first-served basis.
About the artists:
Nandini Shankar (violin) – Known for her ability to make the violin sing, Nandini Shankar has inherited the legacy of the gayaki ang from her gurus—her grandmother, the illustrious violinist N. Rajam and her mother, the renowned violinist Dr. Sangeeta Shankar. She began her training in the violin at the age of three and gave her first ever public performance at eight. She has since performed in Indian classical music festivals around the world, toured over 15 countries for concerts and performed at the prestigious Carnegie Hall in New York. She is a part of Sakhi, an initiative by Kaushiki Chakraborty, and inStrings, an Indian fusion band formed by Sangeeta Shankar. She teaches Indian music and composition at Whistling Woods International, a premier film institute in Mumbai. Academically, Shankar is a qualified Chartered Accountant and holds an M.A. in Music from SNDT University. She has received the Jashn-e-Youngistan award at the hands of the Vice President of India in 2018.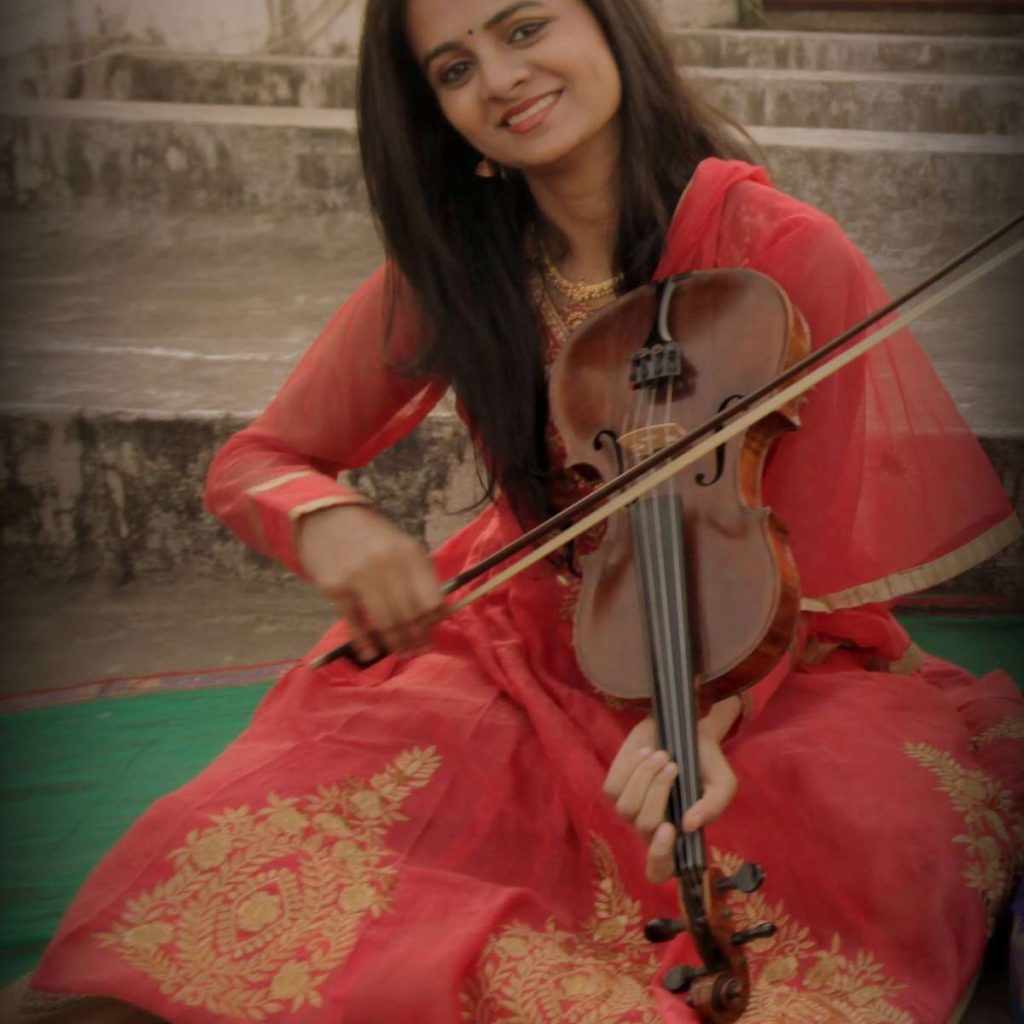 Mitra Bhattacharyya (vocal) – Since she was a child, Mitra Bhattacharyya has trained with her mother, the noted classical vocalist Durba Bhattacharyya, and has been taking advanced talim in the specialised nuances of Hindustani raagsangeet from her father, the renowned classical musician Shantanu Bhattacharyya. She has also received guidance from Meera Banerjee, Ali Akbar Khan and Ajoy Chakrabarty. She has performed on stages across India, Italy, the U.S.A. and Canada. Bhattacharyya is a student of Comparative Literature at Jadavpur University in Kolkata and trains younger children in the fundamentals of raagsangeet at Aalor Pathe Raga Dhwani.