Advertisement

As the demand for Indian cuisine continues to surge in popularity throughout the United Kingdom, certain corporates are seizing the opportunity by tapping into the increasing interest in pre-packaged curry sauces, spices, and convenient ready-to-eat meals with Indian flavours. The initial surge in this trend dates back to 2007 when Patak's, founded by Kirit and Meena Pathak, successfully sold the brand for an undisclosed amount exceeding £100 million … writes Jinisha Bhanushali
The sight of overstuffed suitcases has become a familiar one at airports across India this time of the year. Inside these huge bulky suitcases, hidden between layers of winter wear are the tastes of home—bags of basmati rice, boxes of spice mixes, containers of ghee. For students venturing abroad for university, these Indian foods provide a sense of comfort and familiarity. As the plane takes off for their new life overseas, they will be surprised to see their home favourite brands and flavours abundantly available in the 'World Foods' aisles of supermarkets in the UK.
18-year-old Vidhi is soon set to leave her hometown in India to start her university course at the University of Birmingham. As she packs her suitcase in preparation for her journey to the UK, she carefully tucks in her favourite comfort foods from home.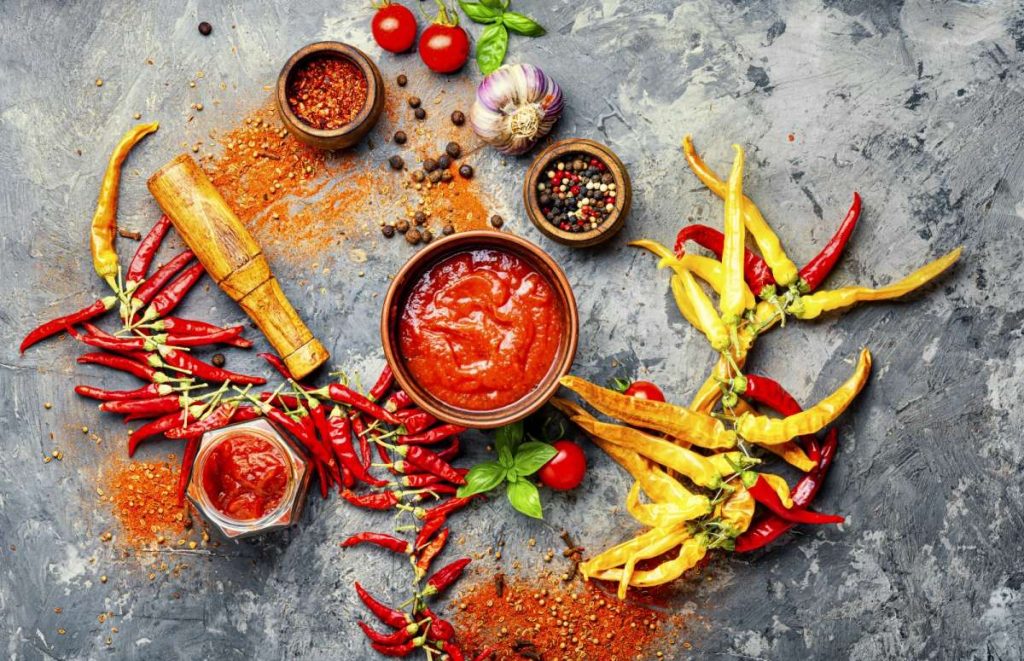 She says: "Coming from a Gujarati family, my tongue has probably developed more tastebuds than any average person. There is always too much food and too many varieties. Now that I'm stepping out of this aromatic and mouthwatering bubble, I've prepared myself to adapt to the change in taste. That being said, I intend to carry a basic supply of ready-to-cook items that suffice for the first two weeks. I'm also planning to carry some dry spices like chilli, turmeric, and coriander powder, provided by Everest. As a pure vegetarian, my options are quite narrow, even while travelling. That is when these food items come to the rescue."
Though Vidhi thinks she will have to adapt to life abroad without these spice brands or vegetarian delicacies, upon landing she will be filled with joy seeing the Indian grocery stores and restaurants on the streets of Birmingham. The once humble curry has become a British staple, with chicken tikka masala unofficially dubbed a national dish. Southern Indian fare also has a growing fanbase among tourists as well as Britain citizens.
But for older generations, locating specific Indian spices, snacks, and staples in the UK once proved a challenge, requiring trips to speciality shops or carefully packed suitcases from India.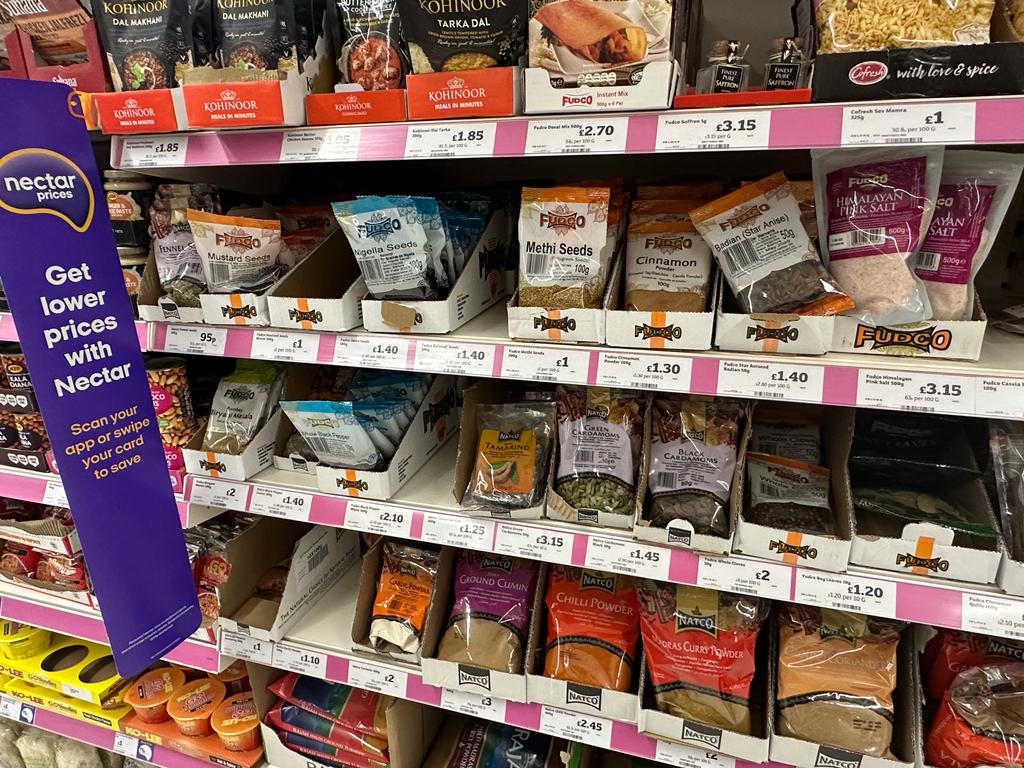 "I carried a lot of Indian food items like masalas, Indian cooking oil, and pulses when I first visited the UK. I was not sure about the availability of these items abroad. I even carried Indian snacks like Chanachoor, but when I landed in the UK I found that these items are not just available but also easily found in the supermarkets in my neighbourhood," shares Aritra Mukherjee, a 42-year-old journalist living in London.
He also adds: "Most of the convenience stores here sell Indian grocery; some even sell popular Indian drink brands like Frooti, Maaza, and Thumbs Up. So now when I visit home, I don't laden my luggage with Indian food items because I get it all here in the UK." For homesick students, the ubiquity of these familiar flavours brings comfort.
Soumik's experience is common amongst first-time visitors and Indian students arriving in the UK. Most lug suitcases are stuffed with the tastes of home brands, unsure what will be available in this new country.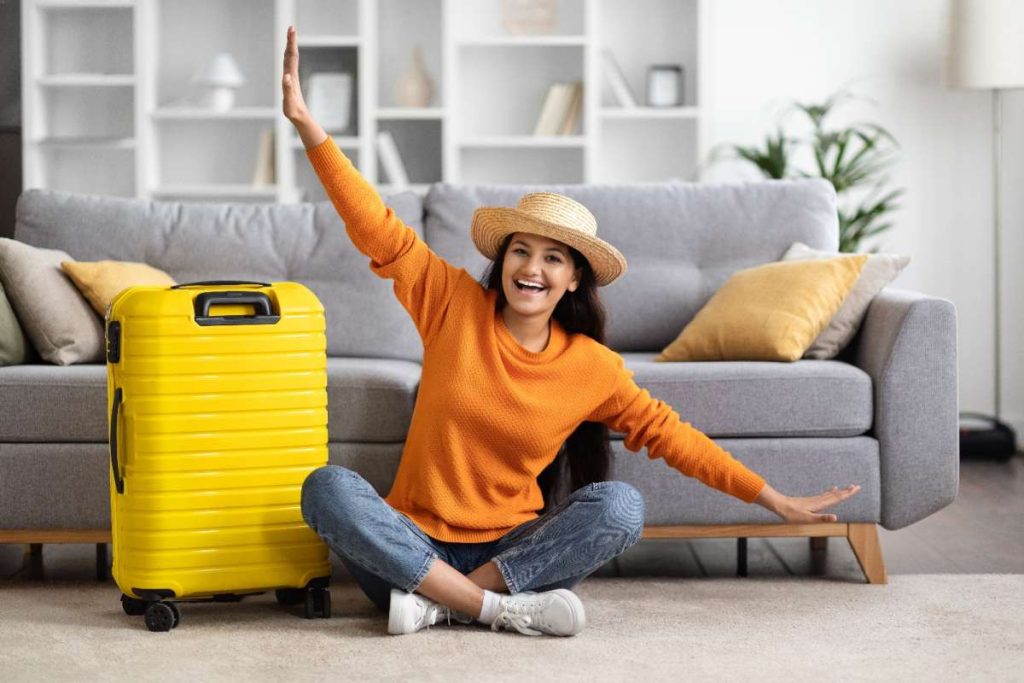 Over the last decade, Indian food has seen immense growth in popularity and availability across Britain. Strolling through the aisles of any major supermarket reveals a breadth of Indian ingredients and products. Varieties of dal sit alongside fragrant basmati rice, while displays of exotic chutneys and spices tempt people from various nationalities living in the UK. Finding these authentic ingredients is made easy across the UK by some popular brands that brought in a range of flavours from across India.
As Indian cuisine explodes in popularity across the UK, some corporates are capitalising on the growing appetite for packaged curry sauces, spices and ready meals. The first wave was long back in 2007 when Patak's (founded by Kirit and Meena Pathak) sold the brand for an undisclosed sum of more than £100 million.
However, in recent times a company created by private equity called Vibrant Foods has literally covered all kinds of Indian food staples and spices with a wide range of products and brands managing to place Jaggery (Gur) to Poha to spices and lentils with iconic brands acquired such as East End, TRS, FUDCO and Cofresh snacks.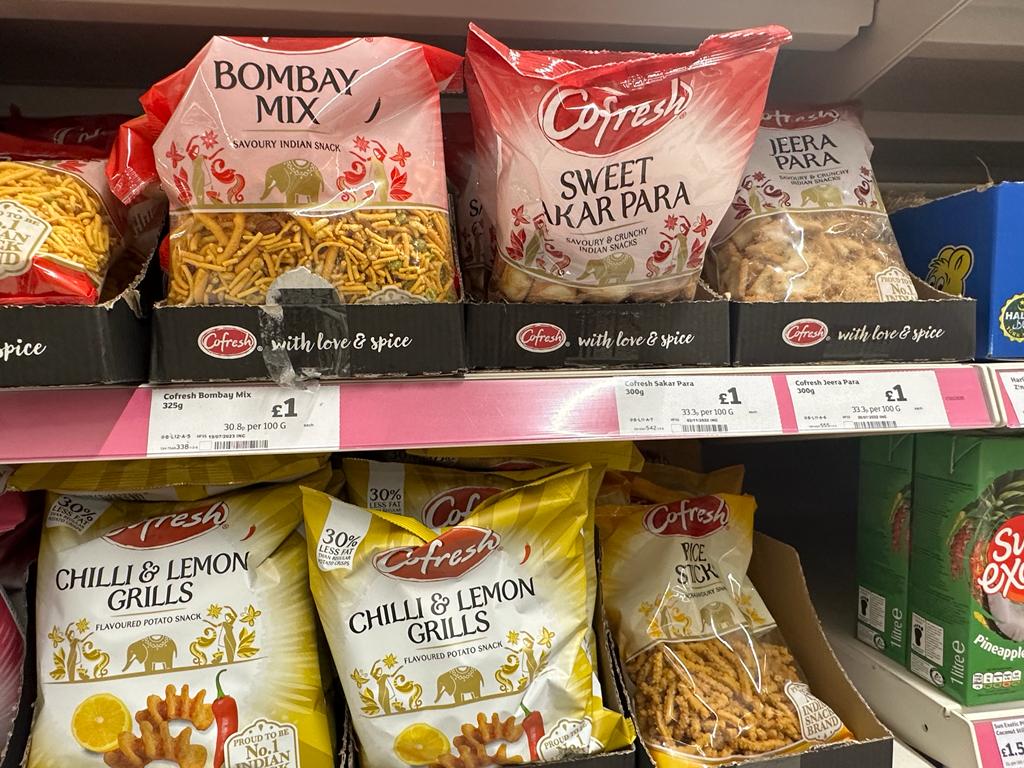 66-year-old Daksha Shah first moved from India to London in 1977, she recalls that finding authentic Indian ingredients in London was a constant struggle. "Back then, the supermarket shelves were devoid of the masalas and spices I relied on for daily cooking. I would often go over my luggage limit bringing supplies of masala mixes, dals and jaggery back from visits to India."
Four decades on, Daksha is thrilled by how accessible Indian cooking staples have become in her local shops. "Now I can easily find top quality ingredients – I buy all my masalas from Fudco as they make them just like back home in India, which was impossible to source here before, is now readily available in my local Sainsburys."
For Daksha, one of the biggest benefits of the corporatization of Indian food in Britain has been the availability of trusted brands that consistently recreates authentic flavours thousands of miles from home. "It's been wonderful seeing Indian cuisine become so mainstream over my lifetime in the UK," she reflects. "What took up my entire suitcase can now fit into my shopping basket."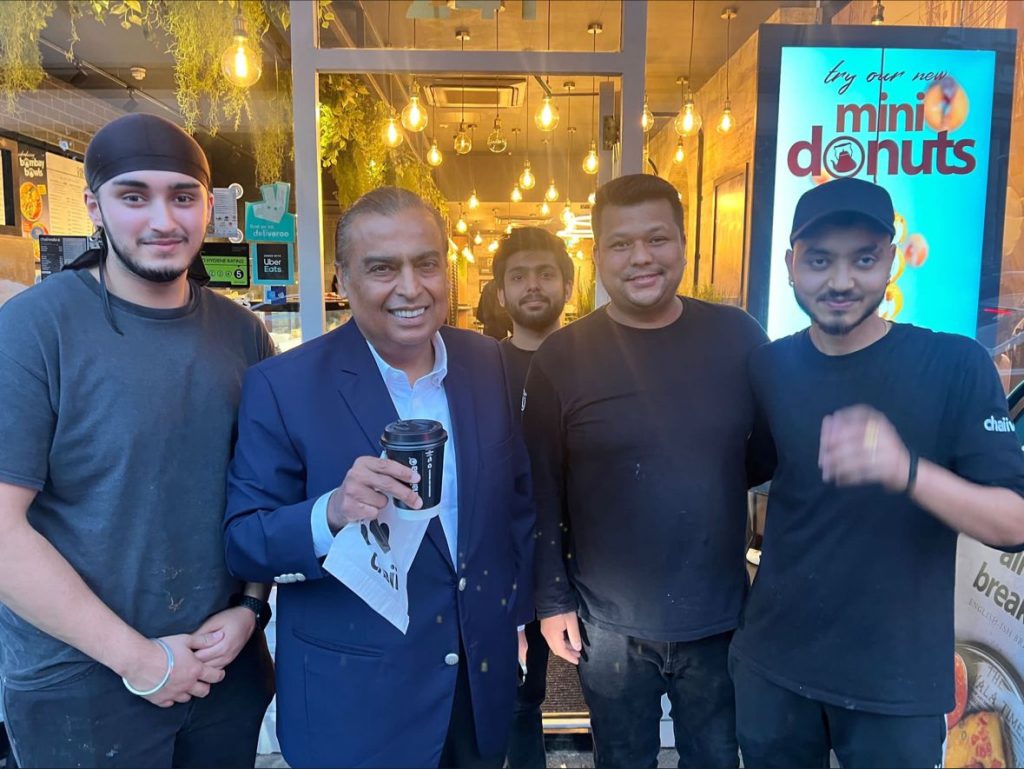 For Indian students living in Britain, the availability makes maintaining connections to food traditions much more accessible. Samrudhi Patil, 23, graduating from the University of Westminster in a few months expresses her joy of seeing Poha (rice flakes) at an Indian grocery store in Harrow. She says: "As a Maharashtrian, I had to start my days with Poha and ginger tea. This breakfast combination has been for years in any Maharashtrian family, and I was relieved when I found Poha (rice flakes) in one of the grocery stores in my neighbourhood."
For young Indians studying abroad, Vibrant Foods' efforts mean local Tesco or Sainsbury's can supply ingredients to recreate family recipes. Options abound, from chickpea flour for bhajjias to thick curd for raitas. Packaged snacks like Haldiram snacks or Gujarati khakhra offer a taste of childhood to many. Such convenience was unheard of for previous expat generations.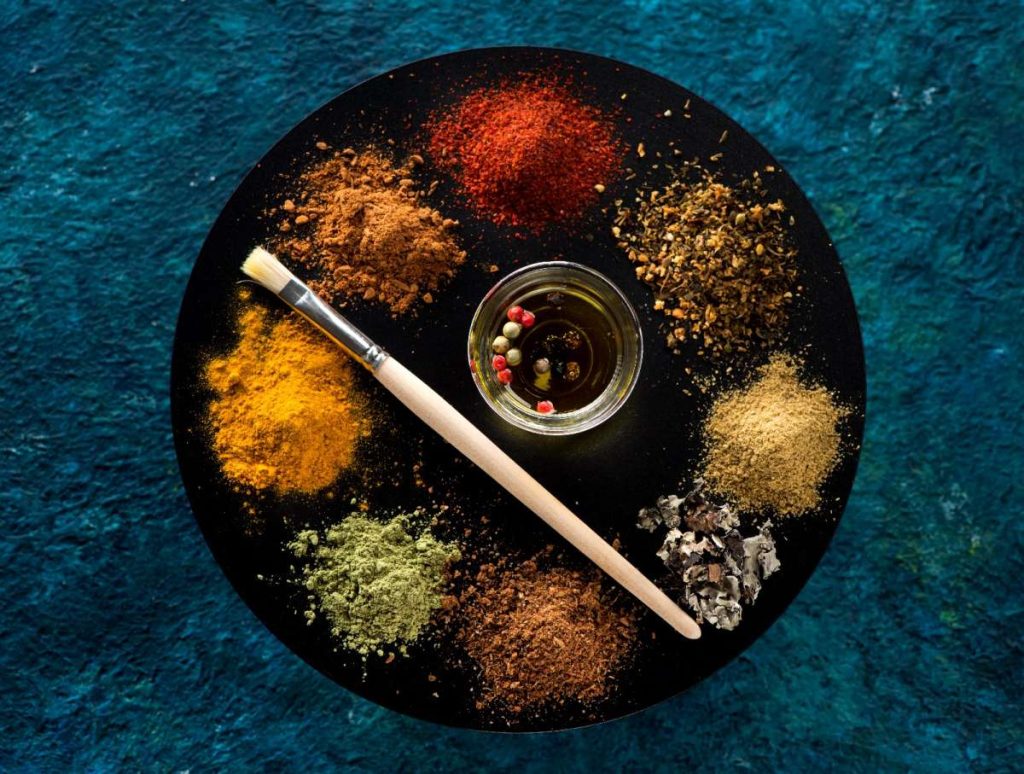 Beyond business, this movement also signals India's growing cultural imprint worldwide. Indian expats make up one of the largest immigrant groups in the UK. Festivals like Diwali and Holi have entered the British calendar.
The quintessentially English tradition of pairing biscuits with tea may be evolving according to some reports. Samosas are a more popular snack in the UK paired with tea nowadays. Last summer at a cricket match in London, billionaire Mukesh Ambani was spotted sipping chai (tea) at Chaiiwala, a popular chain in the city —proof of the rising global influence.
As Indian culture continues to expand its global reach, flavours once foreign have been warmly welcomed abroad. For students venturing west, a taste of home is just a quick visit to the supermarket in their neighbourhood.