Advertisement

Fresh off the success of being enlisted by The Recording Academy as top five artists to watch out from India, breakout music star and playback singer, Asees Kaur performs for the very first time in the United Kingdom; reports columnist Riccha Grrover for Asian Lite International
Scheduled for the 9th of July 2023 at Indigo At The O2, the Panipat-bred vocalist is geared up to entertain her London fans with a power-packed three hour performance with a setlist comprising of some her radio hits including 'Akh Lad Jaave', 'Raatan Lambiyaan', 'Makhna', 'Pachtaoge' 'Ve Maahi' and 'Hui Malang'
Kaur also created and presented unique renditions of other compositions such late Sidhu Moosewala's '295', Abida Parveen's 'Tu Jhoom' and Diljit Dosanjh's 'Ikk Kudi' for her first ever live act in UK.
Speaking about the same, a very excited Asees Kaur stated, "This is my first ever UK concert and I'm super excited. I have created a bespoke performance that comprises some well-choreographed desi dance renditions, coupled with some peppy Punjabi numbers and for the very first time I performed a Sufi set as well. I was getting so many requests from my UK fans for the songs that they wanted me to perform live and Raatan Lambiyan sat on top of the list." All my fans in London you guys are in for a real treat and I can't wait to meet you all up close and personal."
All her fans in London were in for a treat and they met her Upclose and personal. Presented and produced by Rock On Music, the intimate showcase was a sell-out with an estimated footfall of 3,000 fans.
Asees Kaur is the feisty queen of chart-topping hits and soaring vocals. Boasting of a robust fan base and unparalleled stage presence, this rising star has solidified her position as the third most streamed female artist in India on Spotify in a considerable short span of time.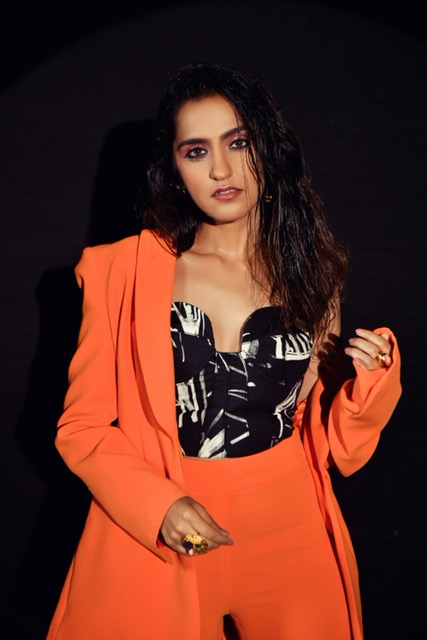 Growing up in New Delhi, Asees Kaur sang Shabads in Gurudwaras after her father encouraged her to learn Gurbani. While it set the tone for her to find the value in her voice, her urge to get into music professionally first stemmed in the sixth grade as she watched Madhuri Dixit dance to the tunes of songs in 'Hum Aapke Hain Kaun..!'
Asees' music is an electrifying blend of soulful melodies and uptempo beats, drawing inspiration from various genres, including pop, R&B and Indian classical music.
Her impressive discography such as 'Bolna' from 'Kapoor & Sons', 'Ve Maahi' from 'Kesari', 'Chogada' from 'Love Yatri', 'Makhna' from 'Drive', 'Dildara' from 'Tamanchey' and 'Raataan Lambiyan' from 'Shershaah', catapulted her to unparalleled success leading her to work with some of the biggest record labels of the likes of T-Series, Sony, Times Music and Universal Music Group.
Over the years, her contribution to music has earned her notable awards including a Mirchi Music Award, IIFA Award, Rolling Stone Award and two Filmfare Awards.
Apart from her commendable work as a playback singer in Bollywood, Asees has also released several independent singles such as 'Mashooka', 'Kesariyo Rang' and the Bebaakee web-series song 'Galliyaan' which have become radio mainstays.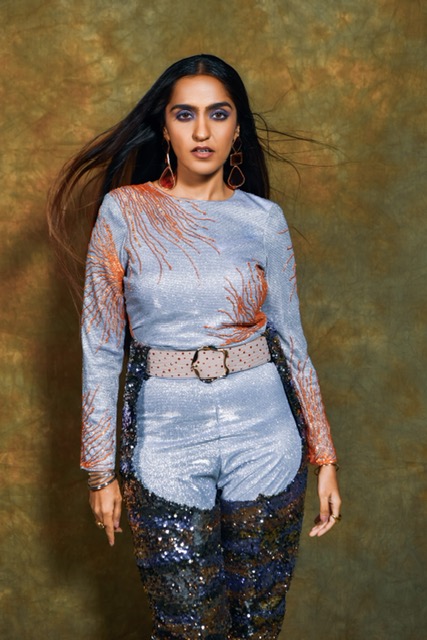 Having performed at the Dubai Expo 2020 as well as being featured twice on the Times Square Billboard in New York City, she is a total livewire on stage who brings unmatched energy and charisma to each of her live shows.
With her unstoppable drive and passion for music, Asees Kaur is a force to reckon with with her soulful rendition being an authentic reflection of her unique perspective on life and love. As she continues to dominate the charts and captivate audiences worldwide, it's clear that Asees Kaur is destined for musical greatness!
ALSO READ: FDCI partners with Reliance brands for fashion extravaganza
Advertisement