Advertisement

Deepa said when she was in Delhi in November Sirat came to meet her. "She said why don't you make a film on what I am going through. It took me just a few days and I said: Let's make the film." …reports Asian Lite News
Deepa Mehta's documentary 'I am Sirat', which unravels the inner life of a Delhi-based transgender woman, has created a big buzz after its premiere at the ongoing Toronto International Film Festival (TIFF) here.
Shot on smartphones, 'I am Sirat' explores the troubling and complex duality of her life.
Sirat has to suppress her inner urge to live like a woman so that her mother, and a married sister and extended relatives are not scandalized.
As she was not willing to abandon her widowed mother as she was her only support, Sirat continues to live with her as her boy and rents a room to live out her real self as a trans woman.
When her lip-synched Punjabi songs and dance reels posted on Instagram get her a big following, she was forced to remove them by her relatives.
For this conflicted trans woman, the high point of her life arrives when she was granted her TG certificate by a government department, celebrating it by visiting India Gate with a friend and posing for pictures.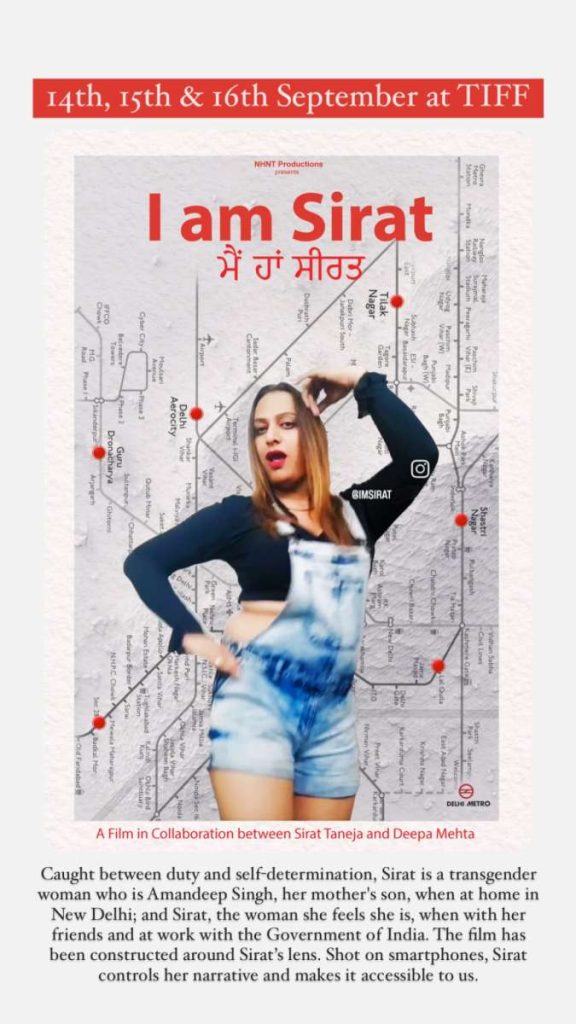 In a post-screening discussion, Deepa Mehta said she and Sirat produced the documentary collaboratively.
Deepa said when she was in Delhi in November Sirat came to meet her. "She said why don't you make a film on what I am going through. It took me just a few days and I said: Let's make the film."
The Toronto-based filmmaker added, "I told Sirat: It is your film. You're the narrator. It has to be seen through your lens. You film yourself, you make the beginning, the middle and the end and I will film you filming yourself."
"I have known Sirat for four years now as we previously worked together on a film called Laila. Sirat is somebody who is fearless and yet is having a difficult time … having a dual existence. She is caught between her duty to her mother and (desire for) self-determination.This is what she is doing to this day. I have learnt so much from her."
For her part, Sirat – who now calls Deepa Mehta her mother – hoped that the documentary will help people and her mother accept her as a proud transgender woman.
ALSO READ-Xiaomi India to upskill transgender community
Advertisement