Advertisement

Believing that making movies is an art, and not just about money, the actor feels it is about putting the right people together, marketing, and creative packaging…writes Sukant Deepak
One of the few mainstream Hindi film actors of his generation to constantly plunge himself into uncharted territory, and opt for unconventional roles — like in 'Omkara', 'Go Goa Gone', 'Parineeta', 'Sacred Games' and 'Laal Kaptaan' among others, Saif Ali Khan says while at one point, he wanted to play it safe and survive, but soon realised the importance of trying new things and offering something novel to the audience.

"If you are having fun playing such roles, chances are the audience will enjoy watching you too. In the case of 'Omkara' and 'Go Goa Gone', I agreed to essay the roles which many people did not want to. For me, the idea is always to do something new each time," he tells.
Stressing that the OTT allows for much space to experiment, Khan opines that when it comes to making content for the digital medium, it is important to be completely honest about contemporary realities and human conditions, and then dramatise the situations. "Only then will you be able to move people. Let us not forget that whatever we make for this medium is immediately compared to international work."

Even as he agrees with the evolution of content and treatment with the advent of OTT, the actor maintains that it would not really have an impact on how mainstream cinema in terms of storytelling. "Though mindsets are bound to change, I am unsure of the actual impact as it depends on how much of a chance mainstream is willing to take in terms of evolving scripts and not playing it very safe."

He may have worked with a diverse set of directors, but now he does not really think on terms of script or the person behind the camera. "I now approach work as a producer. My thought process is — what kind of movies I would like to make?"

When it comes to signing the dotted line, it is about how he feels at that moment in time. "It has to be instinctive. Your gut tells you if it is worth the time and energy. Now, I prefer the comfort of home, so, if the project is going to take me away to a hotel room for weeks, it has to be worthwhile in every way, otherwise, I might not want to do it. It has to be something that I would want to be part of my history."

Believing that making movies is an art, and not just about money, the actor feels it is about putting the right people together, marketing, and creative packaging.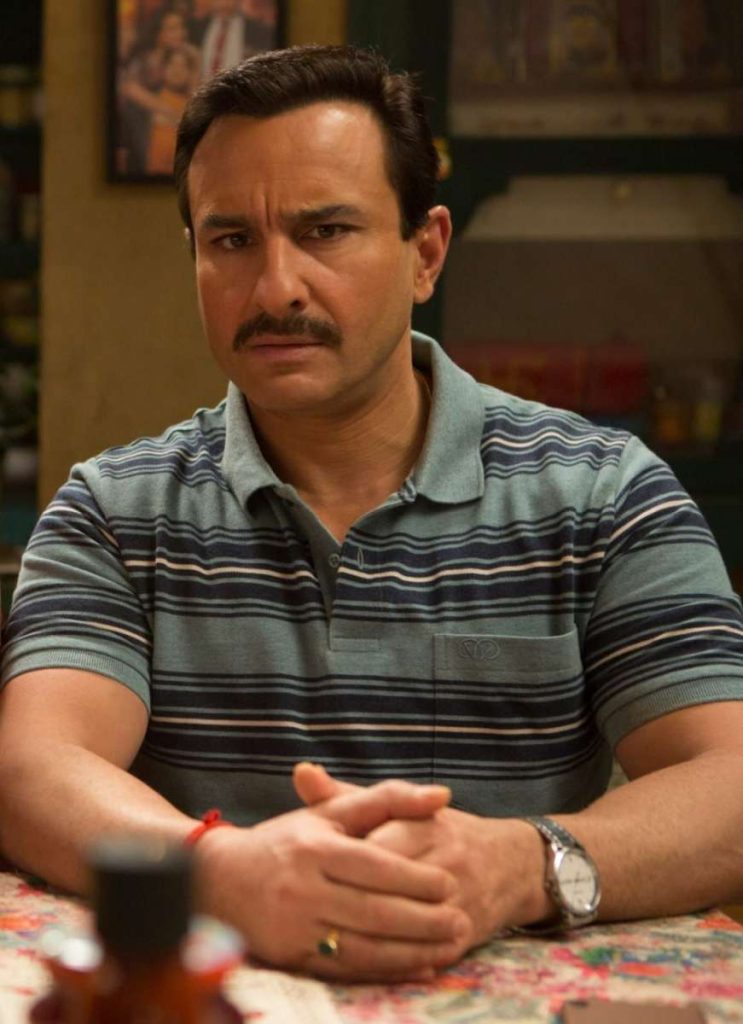 The actor, who is the first-ever brand ambassador for Lay's Gourmet and was associated with the brand for several years, says he is thrilled to rejoin the Lay's family. "I am a firm believer in freedom of choice and believe all things in moderation are fine. And if it's legal and I am fond of it too, I will endorse it," says the actor who is currently working on a romantic comedy titled 'No Kids'.

"I am also shooting for a big action-packed South Indian movie. Besides that, a film for Siddharth Anand's production which is a Netflix original. So, there are a lot of things in the pipeline," he concludes.
ALSO READ-Kareena has many adorable qualities: Saif Ali Khan