Advertisement

Amaranth and Peas Vada, White pea salad
On this auspicious occasion of Navratri, we are going to make a fasting dish. We will make a delicious dish on the plate with little ghee the dish is called Amaranth and Peas Vada, A White pea salad by Chef Tarun Sibal.
Ingredients
1 cup Amaranth seeds
2 cups water
1/2 cup peas, fresh or frozen
1 large potato, boiled *
1 tsp cumin seeds
1/4 cup walnuts
1/2 cup coriander leaves
2 green chillies, or as per the preference of heat
2 tbsp ghee, or any oil that has a high smoking point
1 Cup boiled white peas
1 tbsp melted butter
1/2 cup kachumber (onions, tomatoes, chillies, with chat masala and lemon)
Salt and pepper to taste
Method:
Bring the vegetable stock to a boil and add the amaranth and peas. Salt the stock if it is not already seasoned. Cover and cook for 20 minutes or until the water is absorbed.
In a food processor, roughly pulse the coriander leaves, walnuts and green chillies. You don't want to make a paste. Just hand-chop them if you so choose. Mix it with the amaranth, peas and potatoes.
Add salt, pepper and cumin seeds. Roll into equal size balls and slightly flatten them.
Heat the ghee until it's very hot and add the fritter to the pan. Let it sizzle and crisp up on one side and then flip them over. They take about a minute on each side.
Mix the warm white peas with kachumber, and add the butter.
Serve together.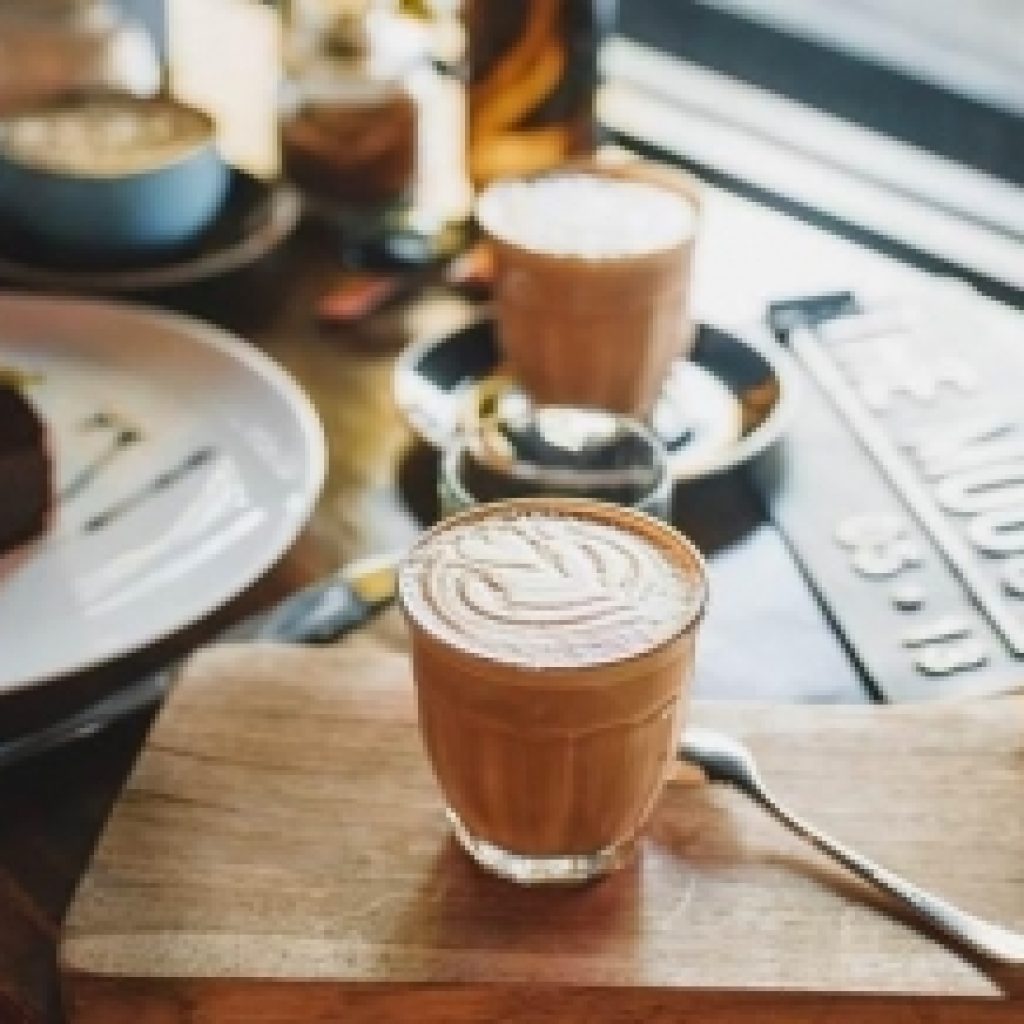 BLACK FOREST COFFEE
If you love Black Forest cake, I'm sure you will love this coffee with whipped cream, chocolate and yes cherries. Makes it a perfect Valentine's Day drink.
Ingredients
Single shot of Espresso or French press coffee
10ml vanilla syrup
3 cherries
Whipped cream
Chocolate shavings
Directions
Brew espresso into a glass cup, stretch it hot water or make French press coffee.
Mix vanilla syrup to coffee and mix it well.
Top it with whipped cream, garnish with cherries,enjoy.
RED VELVET LATTE
Ingredients
Single shot of Espresso or Moka Pot coffee
15ml chocolate sauce
15ml strawberry syrup
150 ml whole milk
Whipped cream for topping
2 fresh strawberries for garnish
Chocolate shavings for garnish
Directions
Freshly brew espresso, add chocolate sauce and whisk to make it more frothy.
In a warm milk add strawberry syrup and make it thick and combine.
In a glass mug add espresso and chocolate mix, top it with milk and strawberry syrup mix.
Garnish with whipped cream, chocolate shavings and fresh strawberries.
COLDBREW WITH EXTRA LOVE
ngredients
250ml cold brew
30ml strawberry puree
Chocolate shavings for topping
Whole milk for foam
6-8 ice cubes
2 fresh strawberries
Directions
If you have a cocktail shaker, take coldbrew and strawberry puree and shake it well, or just take both in a glass and mix.
Make some cold milk foam to add in to drink, top it with ice cubes.
Garnish with chocolate shavings and two fresh strawberries, enjoy the beautiful looking coldbrew with your loved one.
BERRY VERY MOCHA
It's like chocolate and berries were meant to be together. This berry mocha coffee drink will remind you of eating one of those chocolate-covered berries.
Ingredients
Single shot of Espresso or Moka Pot coffee
15ml raspberry syrup
15ml chocolate sauce
150 ml whole milk
Whipped cream optional
Directions
In a mug freshly brew espresso, mix chocolate sauce.
Steam and froth milk with raspberry syrup and pour it into a mug.
Garnish with whipped cream for a sweeter and creamer option.
ALSO READ-Ramadan special Keema Mutton samosa