Advertisement

W London partners with artist LOIS O'HARA Unveiling colourful Afternoon tea: A fusion of Well-being, creativity And Culinary delights. An exclusive feature by FnB columnist Riccha Grrover for Asian Lite International.
W London is proud to introduce an innovative collaboration with Brighton-based artist Lois O'Hara, redefining the traditional afternoon tea experience. This exciting partnership brings together Lois' unique artistic vision with W London's Pastry Consultant Leyre to create an afternoon tea experience that transcends the ordinary.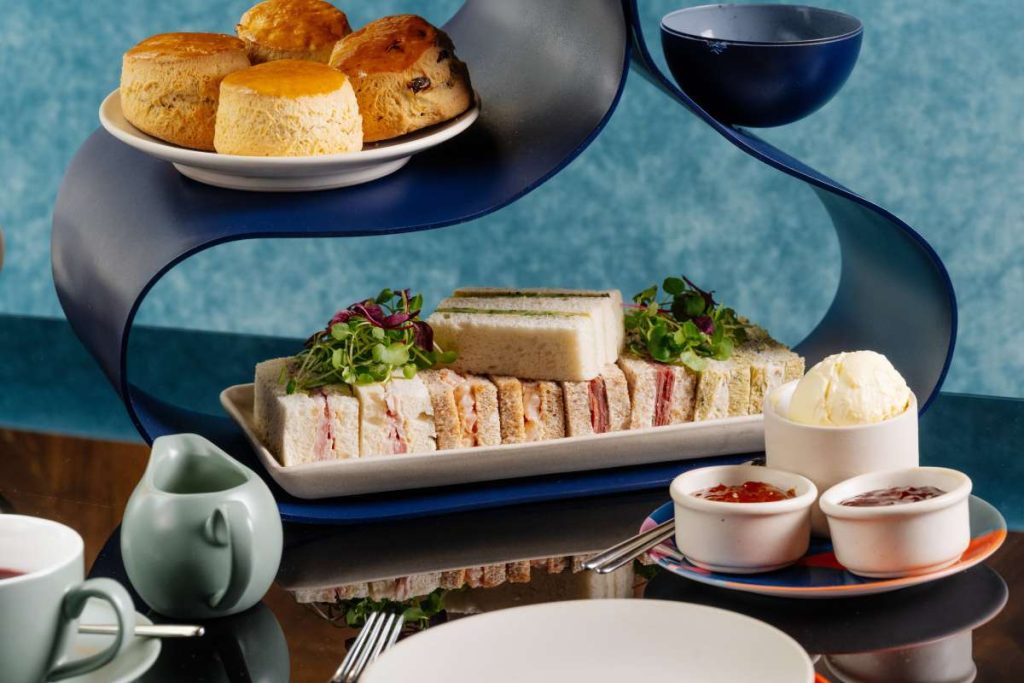 Drawing inspiration from the realms of well-being and fostering positive mental health, the menu features five different desserts designed to inspire and delight. First up is "Zen," combining passion fruit, mango, and matcha tea, evoking Asian cultures and tranquillity. "Clear Mind" offers the pure essence of orange and olive oil, a nod to Leyre's Spanish roots. "Nature" celebrates the joys of a garden harvest with blueberry and lemon. "Connect" brings people together with the classic pairing of peanut and chocolate. Finally, "Creativity" ventures into uncharted territory with raspberry and black sesame, delivering a surprising and delightful flavour experience.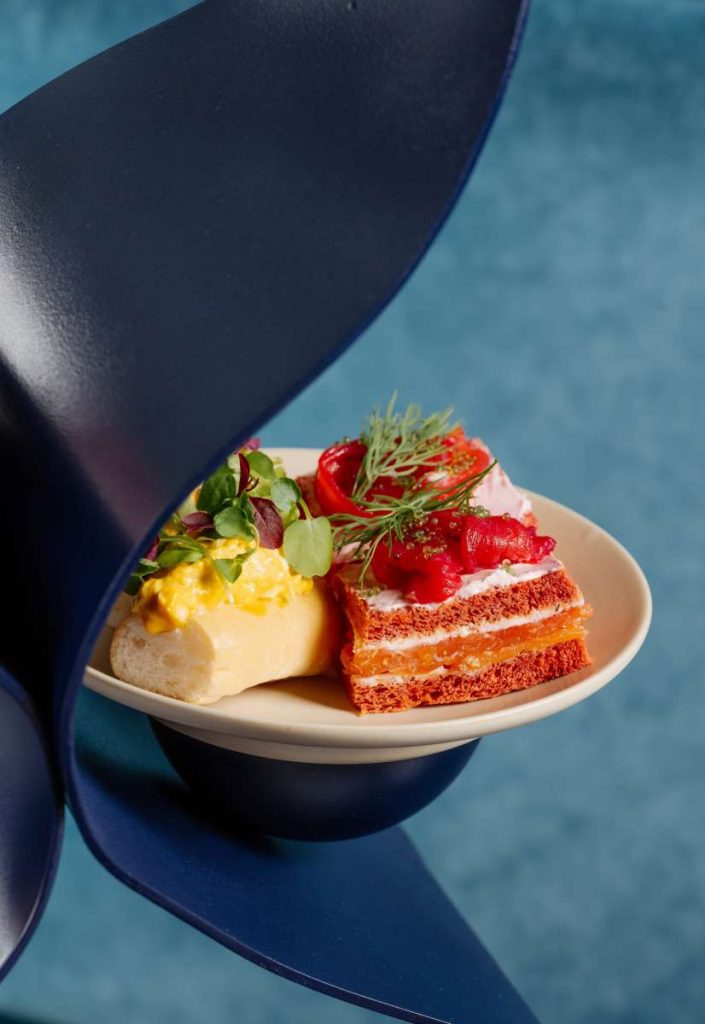 "Joy" a curated cocktail is the perfect afternoon tea pairing. A fusion of Boxer Gin, Oolong Tea, pandan, vanilla and lemon to create a revitalising aperitif in a vibrant chartreuse hue. Bringing palette to plate, the colourful cakes are paired with an assortment of savoury sandwiches from beetroot-cured smoked Scottish salmon, cream cheese, dill and tobiko to smoked chicken with tarragon mayonnaise, cucumber and Dorset mint butter. Adding an element of British tradition, the afternoon tea also features freshly baked scones, clotted cream and jams.
Lois O'Hara's artistic direction extends beyond the menu, setting this collaboration apart by delving into the seamless integration of art and gastronomy. A bespoke cake stand designed in her signature curved silhouette and limited-edition plates are served alongside the playful menu.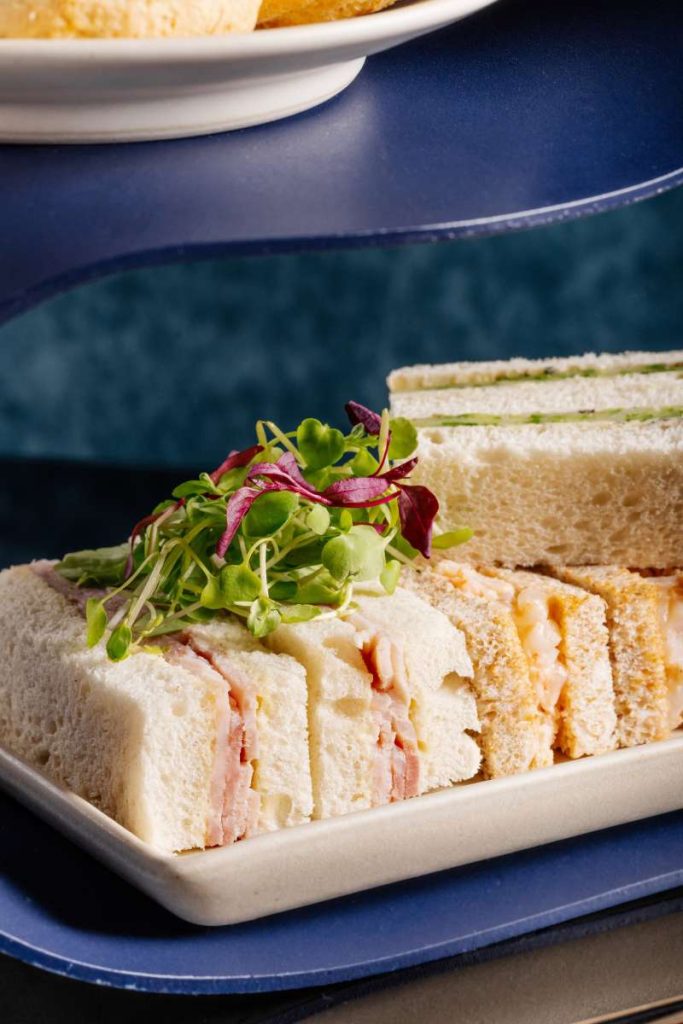 Lois O'Hara's talent shines through her ability to harmonise colours and evoke positivity through her art. Her designs, characterized by fluid movement and unconventional colour palettes, encourage introspection and immersion. Her art brings vibrancy to the W Lounge, perfectly complementing the distinct identity of W Hotels.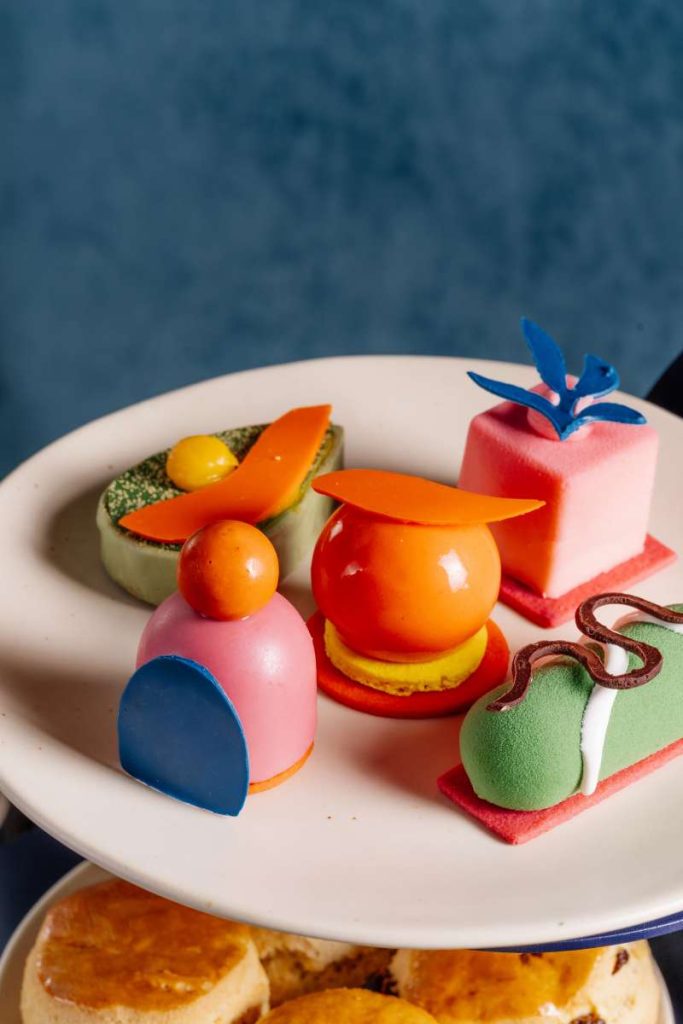 Pastry Consultant Leyre Pedrazuela, known for her commitment to simple and sustainable patisserie, has risen to the challenge of creating desserts that embody the essence of Lois' art, while staying true to her ethos of using natural ingredients with reduced sugar content. Each pastry is a unique composition of flavours and textures, offering an unparalleled sensory experience.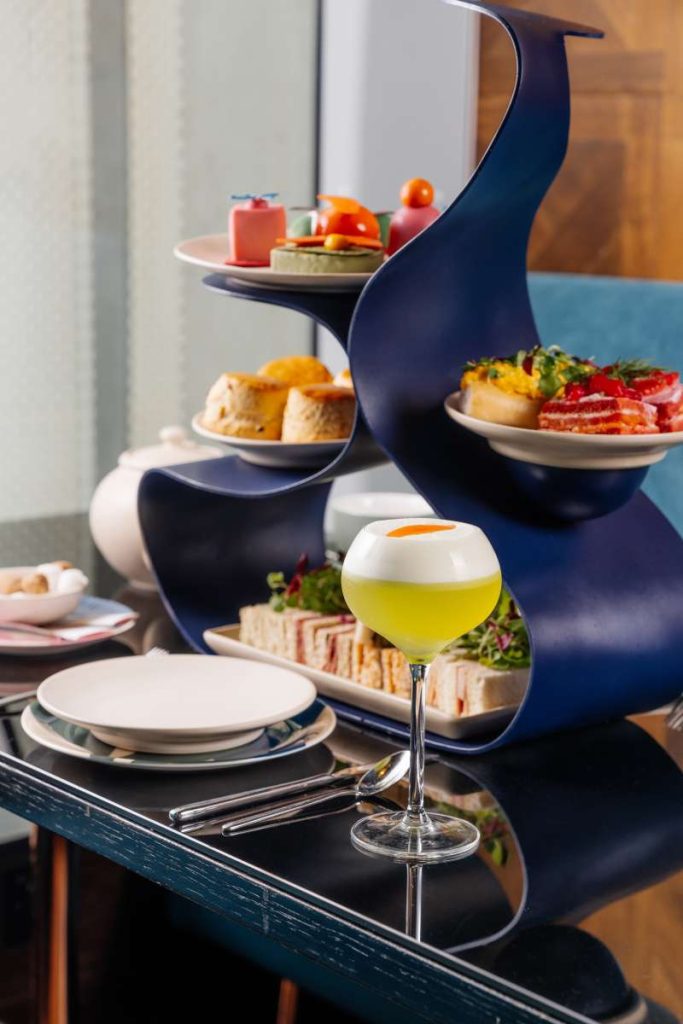 Leyre's approach to each dessert is akin to crafting a work of art, ensuring that they not only look visually stunning but also provide an explosion of flavour and texture in every bite. This attention to detail is what makes the afternoon tea a truly remarkable experience.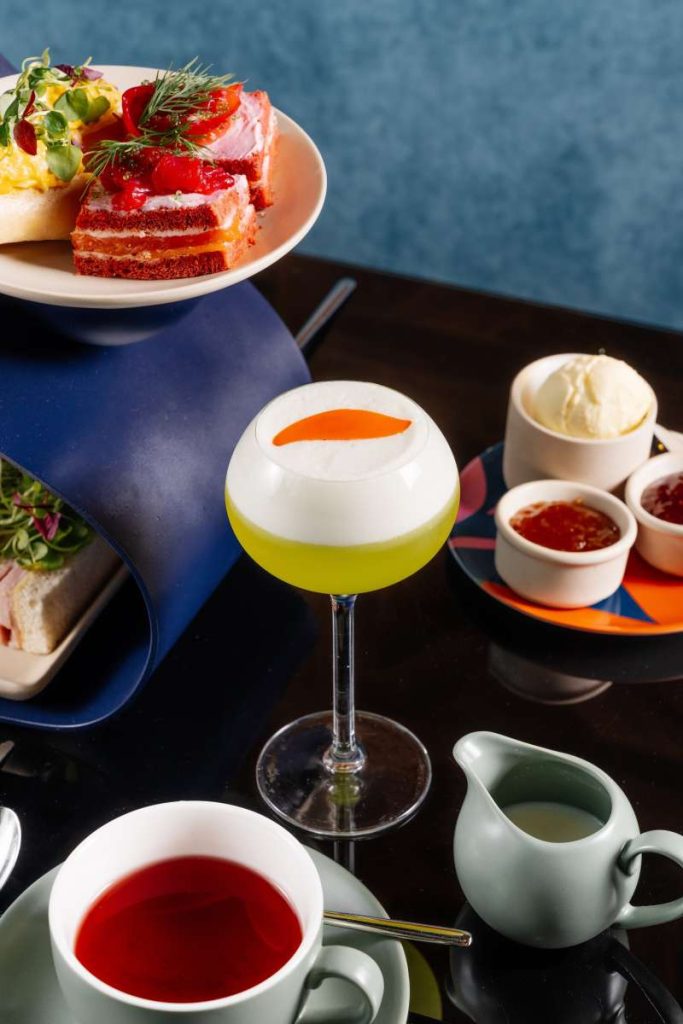 Lois O'Hara and Leyre comment, "We have something truly awesome here – a sensory journey that combines art, taste, and emotion, all set to captivate your senses and leave an indelible mark on your memory." As an added luxury, Lois O'Hara will create a bespoke mural in W Lounge for Frieze London, celebrating her vibrant creativity and adding a further pop of colour to the afternoon tea experience.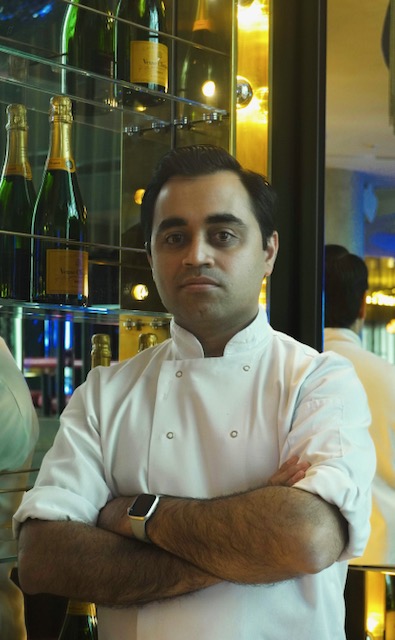 Rohan Almeida is the Head chef at W London with 17 years of experience in hospitality industry. "Our Afternoon tea menu at W london with Lois O'hara is a fusion of art, creativity and culinary delights. We have got bespoke stands designed, we serve traditional finger sandwiches with a modern flair with some open sandwiches, also pastries blend well with the design and pattern of artist's strokes and this in my view makes this one of a kind afternoon tea experience even more unique, and complete with a toast of a cocktail that gives you many reasons to celebrate "JOY "- Chef Rohan
The afternoon tea is served daily, from 1pm until 5pm. Gluten-free, vegan, vegetarian options are also available upon request too. The service is exquisite and servers helpfully abreast the diners with details of the wonderfully presented artistic afternoon tea, which is absolutely outstanding. The taste across the menu is top-notch, the presentation is alluring, the portion sizes are very generous, tea selection is exquisite, cocktail is on point, and all in all this is a must try afternoon tea experience. Very Highly Recommended!
About W Lounge
Step into W Lounge at W London and be transported to a world of sophistication and elegance. The dark wooden flooring and walls create a warm and inviting atmosphere, while the petrol leather booths alongside the window provide the perfect spot to relax and unwind.
About W Hotels  
Born from the bold, 24/7 culture of New York City, W Hotels has redefined hospitality for over two decades, breaking the norms of traditional luxury wherever the iconic W sign lands. With more than 60 hotels around the globe, the detail-driven design, iconic Whatever/Whenever service and buzzing, signature Living Rooms create an experience that is often imitated but never matched. Dynamic and invigorating, the brand celebrates each travelers' desire to uncover the destination through a lens that is distinctly W.
ALSO READ: Knightsbridge Culinary Icon, Sumosan Twiga, To Reopen In September 2023
Advertisement