Advertisement

Describing Taiwan as a "crisis that is not ours," the French President said Europeans should stay out of and not be "America's followers" …. A special report by Kaliph Anaz
The Western world is still in the midst of political turbulence even as a week has passed since French President Emmanuel Macron triggered a row across the continent with his statement that the West should not become a "vassal" and it must avoid being drawn into any conflict between the US and China over Taiwan.
Describing Taiwan as a "crisis that is not ours," the French President said Europeans should stay out of it and not be "America's followers."
He made the statement during an interview with Politico and Les Echos on board his plane, returning to France after completing a three-day (April 5 to7) visit to China where, as per Xinhua, the two countries signed several cooperation deals in the field of aviation, aerospace and civilian nuclear and wind energy, science, and technology, building a China-France carbon neutrality centre and joint training of talent.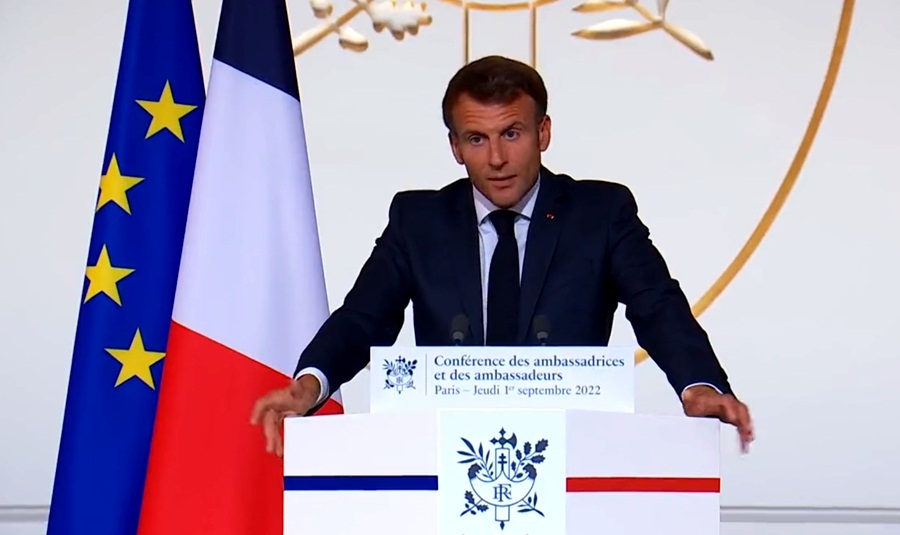 Angered over the French President's comment, the US Republican Senator in a social post said if Macron spoke for all of Europe, then the US should consider focusing its foreign policy on containing China and leave Europe to handle the war in Ukraine.
While The Guardian quoted Norbert Rottgen, a German lawmaker who is a former chair of the Bundestag's foreign affairs committee, as saying that the French President had turned his visit to China into a "PR coup for XI and a foreign policy disaster" for Europe. On the other hand, the Wall Street Journal in an editorial termed Emmanuel Macron's remarks on Taiwan as "unhelpful comments" which would undermine American and Japanese deterrence against China in the western Pacific.
Moreover, what caused ripples in the corridors of power across the West was that China launched a three-day military exercise against Taiwan hours after the French President's flight left Guangzhou on April 7. Expressing its anger over Taiwanese President Tsai Ing-wen's meeting with US House Speaker Kevin McCarthy at Simi Valley in California on April 5, the Chinese People's Liberation Army launched a military exercise from April 8 to 10 against Taiwan.
America and its allies, including those from Europe maintain that they are committed to democracy and its values; they see these values' protection as their legitimate responsibility and this is the reason they are supporting Ukraine and Taiwan. For them, a defeat in Ukraine would be a massive setback for democracy and would lead to a more dangerous and unstable world. They share the same opinion with Taiwan, a democratically-ruled island which is facing a threat of forced annexation from China.
Despite supporting 'The One China policy, neither the US nor its allies from Europe and Asia have any second thoughts about the existence of Taiwan, the self-ruled island which sees itself as distinct from mainland China, with its own constitution and democratically-elected government and leaders.
Located at the confluence of the East China Sea, South China Sea, and Philippines Sea, the Taiwan Strait is one of the busiest shipping lanes in the Indo-Pacific region with nearly 90% of international trade passing through the Strait, a water body that lies between the island and China. According to Bloomberg, half of the global container fleet and 88% of the world's largest ships by tonnage passed through the Taiwan Strait in 2022. In fact, the Strait serves as a major trading route for technology powerhouses like Taiwan, and South Korea, transporting manufactured goods from these countries to different corners of the world.
On its own, Taiwan, a significant link in global technology supply chains, accounts for 90% of the world's cutting-edge semiconductor chips. "Taiwan Semiconductor Manufacturing Co (TSMC) accounts for 90 per cent of the world's cutting-edge chip capacity, while downstream electronic contract manufacturers such as Apple supplier Foxconn produce components and assemble products from smartphones to servers for some of the world's biggest companies," Financial Times said. TSMC, which is a more than US$100 billion worth company, makes chips for consumers and military customers across the world.
In this background, the arguments offered by experts are that if Taiwan is left unprotected and China is given a free hand to attack the island, it would damage the global supply chain for the tech industry. Some experts argue that this disruption in the global chain for the tech industry will be so massive that it would take years for even technologically advanced countries to make up for the losses they would suffer in the wake of Taiwan's forced annexation by China. On the other hand, Beijing's takeover of Taiwan would give the country major control over one of the world's most important industries in the US, Europe, Japan, South Korea, and others.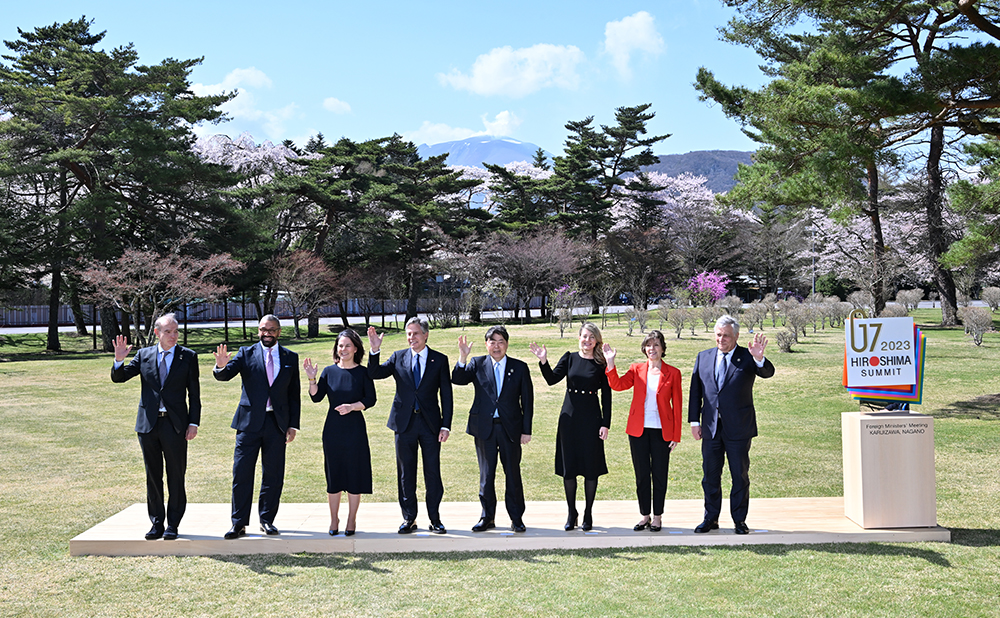 Despite the importance of Taiwan for the world, politically, economically and technologically, French President Emmanuel Macron in his interview with Politico said, "The question Europeans need to answer…is it in our interest to accelerate (a crisis) on Taiwan? No. The worst thing would be to think that we Europeans must become followers on this topic and take our cue from the US agenda and a Chinese overreaction."
There is no gainsaying the fact the French President wants to mollycoddle China keeping the business factor in mind. An indication of this regard was glaring when Emmanuel Macron arrived with a delegation of around 50 business leaders in China where he signed a plethora of agreements. The French President's business delegation, as per Foreign Policy magazine, was four times the size of German Chancellor Olaf Scholz's delegation to China in November 2022. Macron's delegation included a member of the board of directors of Huawei France and ex-French Prime Minister Jean Pierre Raffarin.
Last week, during Macron's China visit, Airbus announced that it would deliver 50 helicopters to GDAT, one of China's largest helicopter lessors. This announcement was made a day after the French aerospace company pledged to double its production in China by setting up a second assembly line at its Tianjin plant.
While Electricite de France (EDF) renewed its contract with China General Nuclear Power Group (CGN), China's energy giant and cosmetic leader L'Oreal sealed a deal with e-commerce platform Alibaba on sustainable consumption and water and waste management company Suez clinched a desalination contract with China's Wanhua chemical. These business deals showed that the French President was keen to serve his country's trade and economic interests rather than joining Western countries' deterrence against the country Taiwan. But this has in essence isolated him from friends and allies in Europe, Asia and America which want deterrence against China over its design in the Indo-Pacific region.