Advertisement

The Gross Domestic Product (GDP) of Bangladesh also saw tremendous growth from $71.82 billion in 2006 to $416.26 billion in 2021, a 479.58 per cent increase. The FDI inflows into Bangladesh also saw a sharp increase rising from $466.40 million in 2006 to $2.17 billion in 2021-22. These figures reflect the growth and development trajectory that Bangladesh is on since Sheikh Hasina controlled the reins of governance in the country …. Writes Firoz Abdul Rahman
Bangladesh, which was earlier considered an 'international basket case' because of its dependence on foreign aid and donations to survive in the post-liberation war era, is witnessing unprecedented growth under the Sheikh Hasina-led Awami League government.
Within a short span of over 14 years, since Sheikh Hasina has been in power, Bangladesh has upgraded to a lower middle-income country from a low-income country. When the BNP-Jamaat alliance left the government in 2006 after five years of misrule involving corruption, nepotism, plunder and radicalisation of the Bangladeshi society, the Gross National Income (GNI) per capita of Bangladesh was a mere $570. As per the World Bank's 2021 figures, Bangladesh's GNI per capita stood at $2,570. This reflects an exponential growth of GNI per capita with a 351 per cent increase in a relatively short period of time.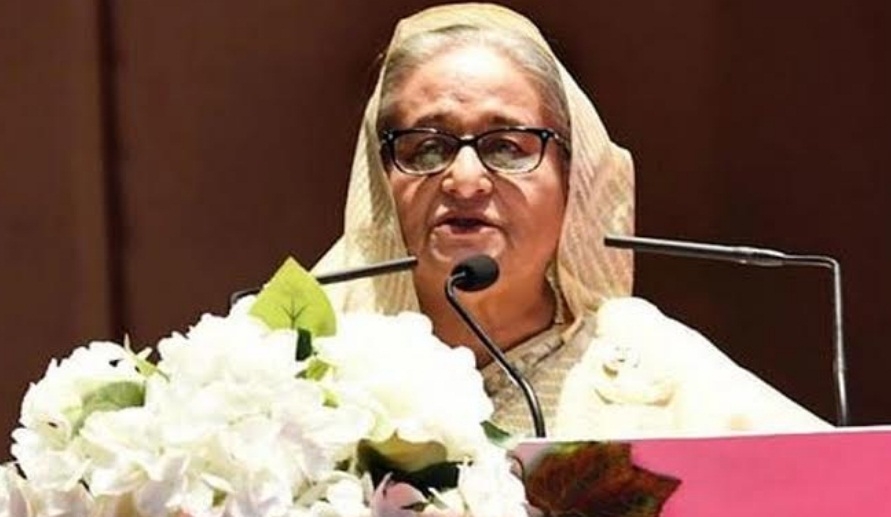 The Gross Domestic Product (GDP) of Bangladesh also saw tremendous growth from $71.82 billion in 2006 to $416.26 billion in 2021, a 479.58 per cent increase. The FDI inflows into Bangladesh also saw a sharp increase rising from $466.40 million in 2006 to $2.17 billion in 2021-22. These figures reflect the growth and development trajectory that Bangladesh is on since Sheikh Hasina controlled the reins of governance in the country.
With a 6.6 per cent average economic growth rate, Bangladesh has been able to pull millions of poor people out of poverty. As per the International Monetary Fund, Bangladesh is now the 43rd largest economy in the world in terms of nominal GDP, while it stands at the 32nd position in terms of purchasing power parity (PPP). Moreover, it is amongst the 10 fastest-growing economies globally.
The World Health Organisation (WHO) case studies corroborate the developmental measures taken by the Sheikh Hasina government. From a drastic reduction in maternal mortality rate (MMR), children under five years of age mortality rate (U-5MR) and the infant mortality rate (IMR), to ensuring sanitation facilities for all, the government has been registering transformational development success stories. For instance, the MMR has come down to 173 per 100,000 live births and the IMR has reduced to 23.67 per 1,000 live births.
The government has made key policy and strategic interventions in the field of health and nutrition that has helped increase the life expectancy in Bangladesh, reaching 73.57 years in 2023 and being higher than there in other countries in the region. Many community clinics have been established to serve the rural population. Apart from this, primary and secondary education is supported for all, with a special focus on children, resulting in greater retention of students in school, reductions in child marriage, maternal and neonatal mortality, and increased women's empowerment.
In the field of education, the government is promoting universal and quality education for all. Towards this, the Sheikh Hasina government formulated the National Education Policy 2010 wherein the total allocation for education increased from $1.4 billion to over $6.5 billion.
To further the growth and development agenda, the Awami League government has taken measures such as enacting the Bangladesh Economic Zones Act, 2010, establishing economic zones in areas that can help develop export-orient industries and attract Foreign Direct Investments (FDI). In the same vein, the government has also introduced a one-stop service to enable ease of doing business as well as establishing the Bangladesh Investment Development Authority to develop a conducive environment for investments.
In terms of domestic industries also, apart from its well-established Ready-made garments (RMG) and textile industries, this government has made tremendous success in pharmaceutical production. The medicines and drugs produced in Bangladesh are now being exported to different countries after meeting 98 per cent of the domestic demand.
The present government has made energy security one of its main priorities. The power and energy sector is therefore receiving concerted efforts on the part of the government with the power generation capacity of Bangladesh increasing from 4,942 MW in 2009 to 22,066 MW of installed electricity generation capacity in FY 2021-22. In the past 10 years, the number of power plants has also increased from a mere 27 to 180 and power generation increased over three-fold. Moreover, A Gas Development Fund has been established to assist Bangladesh Petroleum Exploration and Production Company Limited (BAPEX) to boost oil and gas exploration.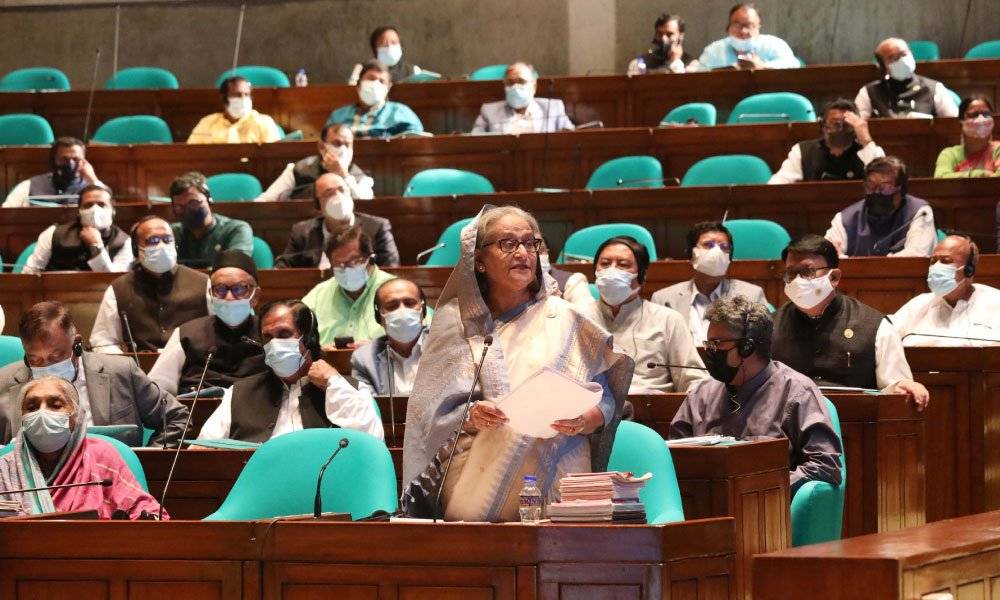 In the communication sector, the rapid development of safe modes of transportation is another significant achievement of the present government. In this regard, the construction of the Padma Bridge is a watershed moment. Padma Bridge, the fifth largest bridge in the world, has been constructed without the support of international donors, demonstrating the country's economic strength and sustainability of financial and organisational growth. The Padma Bridge will play an important role in the economic and fortune development of the 18 crore people of Bangladesh, especially the 21 districts of the southern region. This bridge will have an additional impact of 1.2 per cent on the country's GDP and an additional 1.0 per cent growth of Bangladesh due to the rail link on the Padma Bridge.
In the field of telecommunication, the Sheikh Hasina-led Awami League government has been on a mission mode to build a digital Bangladesh and transform Bangladesh into a technologically advanced nation making full use of ICT developments. With over 50 million people having access to mobile phones, Bangladesh has come a long way in this path.
The Sheikh Hasina-led Awami League government is taking Bangladesh to an extraordinary heights in terms of developmental parameters. Owing to its remarkable story of poverty reduction and development under the Awami League government, Bangladesh is on track to graduate from the UN's Least Developed Countries (LDC) list by 2026. Despite taking over the country in a poor state of affairs from the BNP-Jamaat alliance which had unleashed a reign of corruption, violence, religious extremism and militancy from 2001 to 2006, the Sheikh Hasina government has turned the tide and pushed Bangladesh towards development, economic growth, peace, stability, harmony and prosperity.