Advertisement

The majority of Canadians hold negative views towards China, with a growing concern over its human rights abuses, aggressive territorial claims, and unfair economic practices. China's lack of transparency and interference in Canadian affairs have fueled skepticism and distrust among Canadians. … writes Kaliph Anaz
In a recent survey conducted by Nanos Research, it was revealed that Canadians hold an overwhelmingly negative view of China. The survey asked 1,080 Canadian adults to provide their opinions on various countries and whether each would make a valuable trading partner for Canada. Shockingly, nearly three-quarters of the respondents (73 per cent) expressed negative views, with 41 per cent stating their view was outright negative and 32 per cent somewhat negative.
It's worth noting that the percentage of Canadians with negative views of China has increased significantly by over 10 per cent since 2019 when the same survey was conducted by the same company. Back then, only 25 per cent of respondents had negative opinions, compared to 73 per cent in the latest poll. In a sense, just 10% of Canadians have positive or somewhat positive views about China.
This data is a clear indication of the strained relationship between Canada and China. Given China's ongoing human rights abuses, aggressive territorial claims, and unfair economic practices, it's no wonder that Canadians view China in such a negative light. It's high time that China addresses these issues if it hopes to repair its image and build stronger ties with Canada and other nations.
The Canada-China relationship has reached a new low following the recent expulsion of Chinese diplomat Zhao Wei by Ottawa. An intelligence report accused him of threatening Conservative MP Michael Chong's family in Hong Kong after Chong proposed a motion to recognize China's treatment of Uyghurs as genocide.
This move by Canada was met with retaliation from China, who expelled a Canadian diplomat, Jennifer Lynn Lalonde, and denied targeting Chong's family. The issue has now been referred to the House of Commons Procedure and House Affairs for further study, and the opposition has raised concerns over why Zhao was not expelled sooner. New revelations show that the federal government had knowledge for several years that he was spying on Chinese dissidents in Canada and targeting Chong.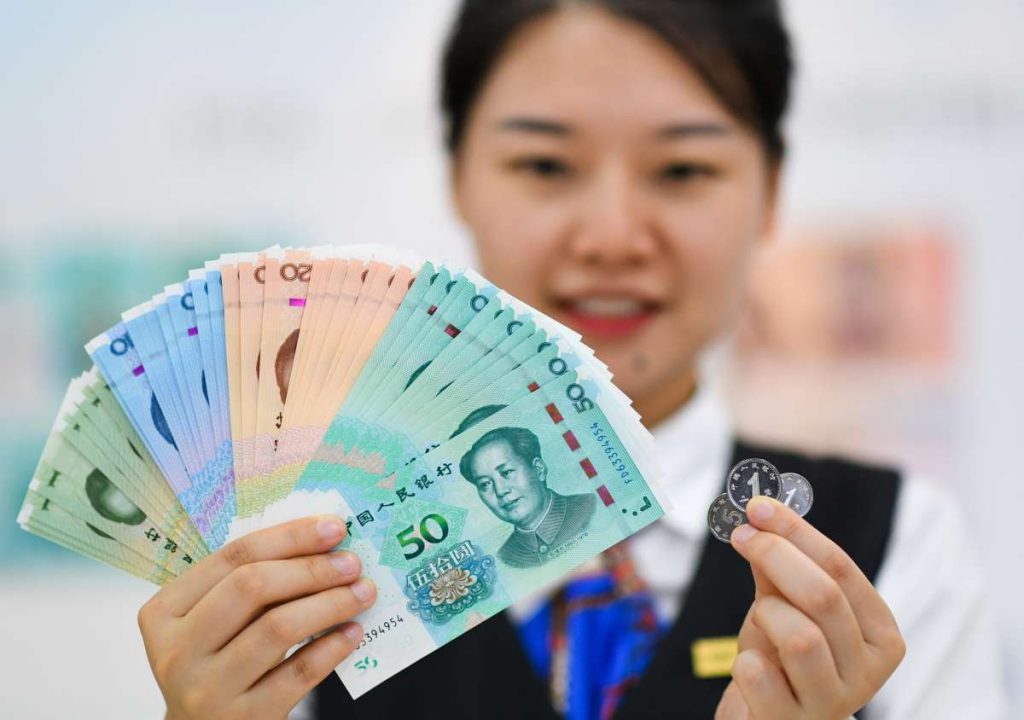 This incident highlights China's unsavoury approach to advancing its interests, which has been a growing concern for Canadians. The country has faced allegations of interference in Canadian affairs, which has raised serious questions about its intentions. Transparency is a critical component of diplomatic activity, and China's lack of it has not gone unnoticed.
China's aggressive tactics and lack of transparency have fueled scepticism and distrust among Canadians. The country's disregard for human rights, as evidenced by its treatment of Uyghurs, and its assertive territorial claims have also contributed to negative sentiment towards China. These issues need to be addressed if China hopes to build a more positive relationship with Canada and other nations.
As Canada tries to balance the potential benefits of trading with China against the issue of human rights violations, political risk looms large, according to Nik Nanos,
Chairman of Nanos Research. The recent survey, conducted from April 30 to May 3, found that only a small minority of Canadians hold positive or somewhat positive views of China. The highest proportion of respondents with positive views was in the Atlantic provinces at 15.1%, followed by Quebec at 11.3%, Ontario at 11%, the Prairies at 12.1%, and British Columbia at 8.8%.
The survey also sought to gauge Canadians' comfort levels with partnering with various countries for energy purposes. The results show that majority of Canadians are uncomfortable partnering with China and Russia. 72% and 85% respectively hold this view. In contrast, Australians, Germans, and Americans were viewed as the most favourable energy partners.
These results reflect Canadians' growing distrust towards China due to its human rights abuses, territorial claims, and unfair trade practices. China's lack of transparency and disregard for international norms have made it a challenging partner for Canada and other nations. As long as China fails to address these concerns, it will remain a significant political risk for Canada, and its relationship with China will continue to be strained.
In conclusion, the strained relationship between Canada and China is evident in the results of the recent Nanos Research survey. The majority of Canadians hold negative views towards China, with a growing concern over its human rights abuses, aggressive territorial claims, and unfair economic practices. China's lack of transparency and interference in Canadian affairs have fueled scepticism and distrust among Canadians.
The recent diplomatic spat between Canada and China, which saw the expulsion of diplomats from both countries, highlights the unsavoury approach taken by China in advancing its interests. This has further eroded trust and confidence in China among Canadians.