Advertisement

Report reveals that public services capacity was damaged by "steep cuts" to almost every part of the public sector…reports Asian Lite News
Years of austerity left the UK hugely unprepared for the coronavirus pandemic, according to a report.
The Trades Union Congress said funding cuts left health and social care "dangerously understaffed" and reduced its capacity to respond to the COVID-19 crisis.
Multiple years of pay caps and pay freezes undermined safe staffing levels in health and social care, which impeded recruitment and increased staff turnover, the report said.
Public services capacity was damaged by "steep cuts" to almost every part of the public sector, it added.
When the pandemic began in 2020, spending per capita was lower than in 2010 in social care, transport, housing, childcare, schools, higher education, police, fire services, and environmental protection, according to the TUC, the federation of trade unions.
It claimed this limited the ability of public services to contribute effectively to civil contingencies and to continue essential activities effectively, such as children's education.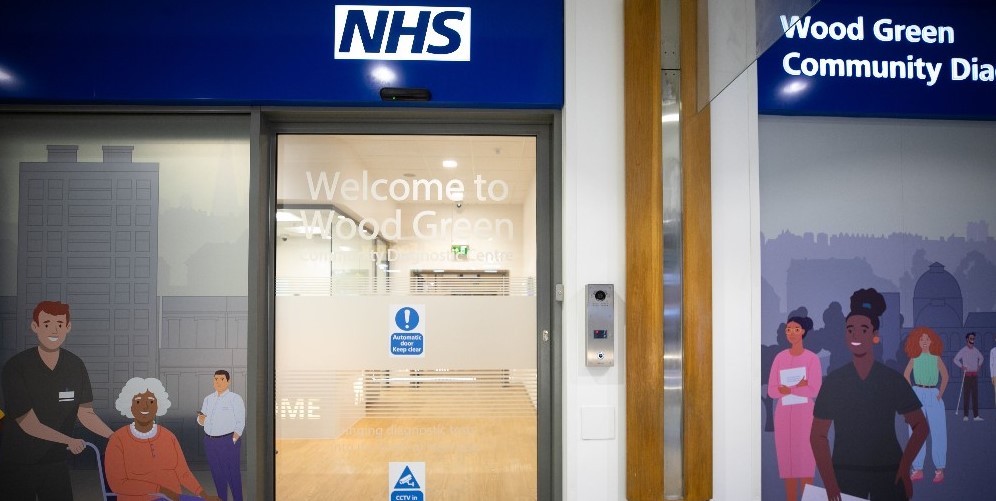 The report added that during the pandemic, when workplace risks multiplied, workplace inspections and enforcement notices fell to an all-time low.
Funding for the Health and Safety Executive was 43% lower in 2021/22 than in 2009/10 in real terms, with staff numbers cut, it claimed.
TUC general secretary Paul Nowak said: "To learn lessons and save future lives, we must take an unflinching look at the choices made by our leaders in the years before the pandemic.
"In the NHS and social care, funding cuts put staff levels in the danger zone. Cuts to social security pushed many more people below the poverty line, leaving them more vulnerable to infection, and cuts to health and safety left workers exposed to rogue employers who cut corners and put their lives at risk. Austerity cost the nation dearly. It left us hugely unprepared for the pandemic, and it left far too many workers unprotected. The consequences were painful and tragic. The inquiry is our chance to learn the lessons – and to understand why we have to rebuild our public services so that they are strong enough to protect us in a future crisis."
The report was published ahead of a joint press conference with the COVID-19 Bereaved Families for Justice group on Monday about the lessons they believe must be learned through the UK COVID-19 inquiry.
David Cameron and George Osborne, prime minister and chancellor during the austerity years, have been called to provide evidence to the inquiry.
The British Medical Association has described austerity previously as "Covid's little helper". Prof Sir Michael Marmot, a health inequalities expert who will provide evidence to the inquiry, said in late 2020: "We were in a very bad state – and then came the pandemic."
At 325 deaths per 100,000 people, Britain's Covid fatality rate was lower than that of the US and several eastern European countries. However, the rate was higher than in France, Germany and Spain, according to research by Johns Hopkins University. It places the UK 20th out of 204 countries for the highest number of Covid deaths per 100,000 population, although data gathering methods and reliability vary.
The TUC said: "Safe staffing levels in health and social care were undermined by multiple years of pay caps and pay freezes, which impeded recruitment and increased staff turnover. This left both health and social care dangerously understaffed when the pandemic began."
In care homes, where tens of thousands of people died from Covid, the turnover rate for staff in England increased from 22% in 2012-13 to 31.8% in 2019-20, the TUC said.
The Covid inquiry's examination of the UK's preparedness will focus on pandemic planning exercises and how lessons were learned from those, but could also offer an early opportunity to learn lessons for social care. The main module looking into what happened in care homes will not start taking evidence until at least spring 2025.
The response of Britain's healthcare systems will be examined in a module taking evidence from autumn 2024.
The TUC said: "In 2019, capital investment in the UK health sector was 10% below 2010 levels. This forced NHS providers to close hospitals and delay equipment upgrades."
The Covid-19 Bereaved Families for Justice group, which represents thousands of families, said: "Austerity should be front and centre of the inquiry." But the group added that it would wait to see what the evidence showed before reaching a judgment.
The TUC's lobbying for a focus on austerity is an early sign of political battles to come over the inquiry's emphasis as it progresses through modules tackling everything from Downing Street's lockdown decisions, to the handling of science and the performance of the NHS.
ALSO READ-UK govt to launch legal bid to stop Covid inquiry on Johnson