Advertisement

People on the sanctions list include journalists from the BBC, the Guardian and the Daily Telegraph newspapers, as well as prominent politicians like Culture Secretary Lucy Frazer, Minister of State for Defence Annabel Goldie and International Criminal Court chief prosecutor Karim Khan, reports Asian Lite News
The Russian Foreign Ministry announced that it has banned 54 British nationals, including journalists and politicians, from entering the country due to their alleged involvement in "propaganda support of the activities of the (Ukrainian) Zelensky regime" and of being "Russophobic".
"We would like to emphasise again that any efforts by London to further spin the anti-Russian sanctions flywheel will inevitably receive a decisive response from our side," CNN quoted the Ministry as saying in a statement late Friday.
"Work on expanding the Russian 'stop list' in response to the actions of the British authorities will continue," it added.
People on the sanctions list include journalists from the BBC, the Guardian and the Daily Telegraph newspapers, as well as prominent politicians like Culture Secretary Lucy Frazer, Minister of State for Defence Annabel Goldie and International Criminal Court chief prosecutor Karim Khan.
In its statement, the Ministry said Khan featured on the list due to his involvement "in issuing a warrant for the arrest of the Russian leadership".
In March this year, the International Criminal Court had issued the arrest warrant against Russian President Vladimir Putin, accusing him of the war crime of illegally deporting children from Ukraine, which Moscow denies, the BBC reported.
With regards to banning Frazer, the Russian Foreign Ministry claimed that she was "actively lobbying for the international sports isolation of Russia."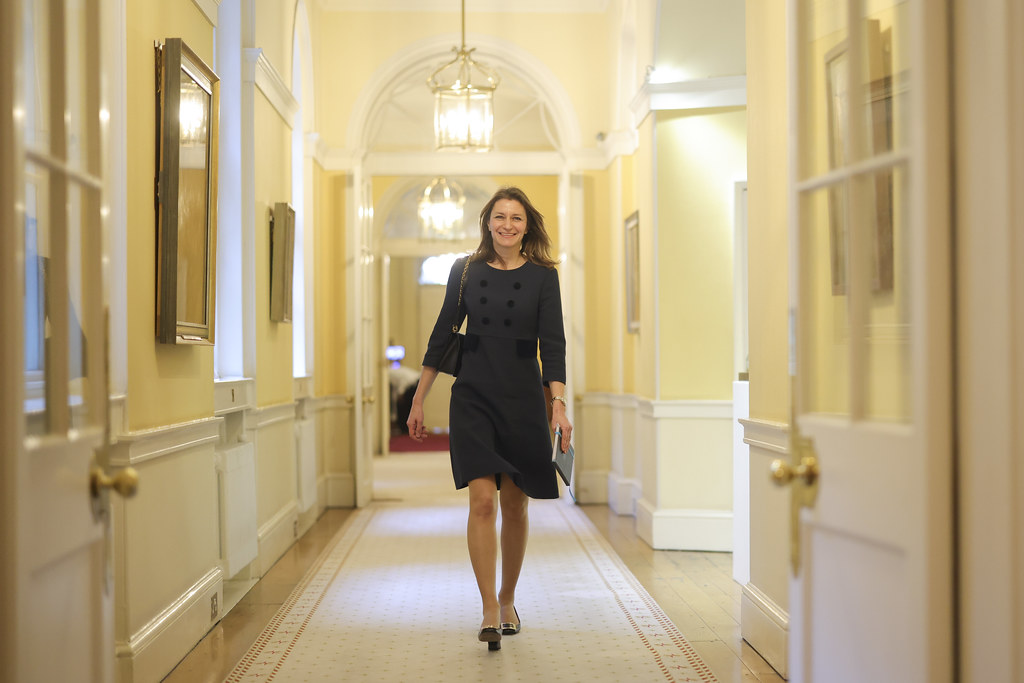 Earlier this year, Frazer said in a social media post that she asked sponsors of the Olympic Games "to join 35 like-minded nations and press the IOC for a continued ban on Russian and Belarusian athletes competing in international sporting competitions", adding that "we must continue to ensure that Russia and Belarus cannot use sport for their propaganda purposes", reports CNN.
Meanwhile, the Ministry accused Goldie of being "responsible for the supply of weapons to Ukraine, including depleted uranium shells".
Russia has already barred a number of British journalists and defence figures as well as hundreds of elected MPs.
In June last year, the BBC's Clive Myrie and Orla Guerin were among journalists who have reported from Ukraine to be banned.
BBC director general Tim Davie was also on the list.
The UK is among Western countries to have sanctioned Russia in response to its full-scale invasion of Ukraine in February 2022.
These include a ban on the import of goods from Russia such as diamonds, oil and gas.
Earlier this month, the British government announced what it described as the "largest ever UK action" targeting Russia's access to foreign military supplies, the BBC reported.
More than 1,000 Russian businesses and individuals have been sanctioned by the US, EU, UK and other countries.
ALSO READ: Russia-Ukraine conflict core agenda of upcoming G20 summit, says US
Advertisement