Advertisement

Apple shipped 10.8 tablets with 35.2 per cent share in Q1, followed by Samsung at 23.1 per cent share and shipping 7.1 million units…reports Asian Lite News
Apple, followed by Samsung, led the global tablet market in the first quarter of 2023, together making up nearly 58 per cent of the market even with the changing landscape post-pandemic, a report has shown.
Apple shipped 10.8 tablets with 35.2 per cent share in Q1, followed by Samsung at 23.1 per cent share and shipping 7.1 million units.
Huawei was third with 6.6 per cent share (2 million units), according to preliminary data from from the International Data Corporation (IDC).
Worldwide tablet shipments posted decline of 19.1 per cent (year-over-year) in the first quarter of 2023, reaching 30.7 million units.
The low shipment volume is now comparable to pre-pandemic levels. Shipment volume in 1Q23 was comparable to the 30.1 million units shipped in Q1 2019 and 31.6 million in Q1 2018.
"Tablet vendors entered the first quarter of 2023 with caution. As expected, both commercial and consumer volumes were low as macro environment remained uncertain throughout Q1," said Anuroopa Nataraj, senior research analyst with IDC's Mobility and Consumer Device Trackers.
According to the report, sell-in shipment in the first half of 2023 is expected to be low, with vendors focusing on clearing out their inventory before the launch of newer models.
Chromebook shipments also continued to contract in Q1 with shipments totalling 3.8 million units for a year-over-year decline of 31 per cent year over year.
"Despite the downturn in tablet shipments, there's some reason for optimism as more vendors are paying attention to the space," said Jitesh Ubrani, research manager.
"OnePlus' recent launch and the upcoming Pixel Tablet from Google are clear signs that there's appetite from the supply side," he added.
Meanwhile, Apple and Samsung remain the most profitable brands, together capturing 96 per cent of global smartphone operating profits, a report showed on Friday.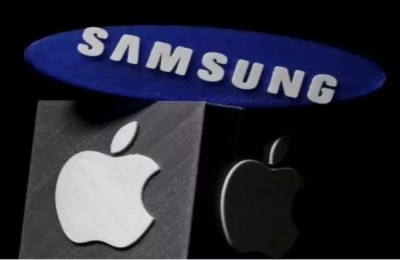 Samsung replaced Apple as the top global smartphone player in Q1 2023, driven by its mid-tier A Series and the recently launched S23 series, according to Counterpoint Research.
Apple's shipment decline (year-on-year) was the least among the top five brands as the company recorded its highest-ever Q1 share of 21 per cent.
Globally, the smartphone market faced further contraction in the March quarter with shipments declining by 14 per cent YoY and 7 per cent (on-quarter) to 280.2 million units in Q1 2023, according to the latest research from Counterpoint's Market Monitor service.
"Smartphone shipments declined further in Q1 2023 following the weakest holiday-season quarter since 2013, as the slower-than-expected recovery in China was marred by alarming bank failures on both sides of the Atlantic further weakening consumer confidence in the face of unrelenting market volatility," said senior analyst Harmeet Singh Walia.
Apple with 58 million unit shipments in Q1 managed to capture nearly half of all smartphone revenues.
Apple outperformed the market due to several factors.
Firstly, the stickiness of its ecosystem prevents its customers from choosing a cheaper smartphone even in times of economic difficulty.
"Secondly, with sustainability becoming a priority for many, not only has Apple captured nearly half of the secondary market, it is also attracting users who are willing to spend more for longer-lasting devices," explained research director Jeff Fieldhack.
Thirdly, it is the preferred brand for Gen Z consumers in the West and is thereby positioning itself for sustained success.
The smartphone market as a whole, too, is likely to struggle for the next couple of quarters.
"Moreover, the recent decision by OPEC countries to cut oil production may lead to higher inflation rates, causing a reduction in consumers' spending power. As a result, even if the decline in smartphone shipments stabilises, a significant recovery is unlikely before the year-end holiday quarter," said research director Tarun Pathak.