Advertisement

Microsoft said it will soon add access to OpenAI's DALL-E 3 image generator for users to create images right in a chat…reports Asian Lite News
Microsoft Chairman and CEO Satya Nadella on Thursday doubled down on the role of generative AI in the company's product portfolio, starting with Windows 11 that will include the new AI-powered Copilot feature, along with launching a powerful new Surface laptop lineup.
With over 150 new features, the new Windows 11 Update will be available starting September 26, bringing the power of Copilot and new AI-powered experiences to apps like Paint, Photos, Clipchamp and more right to your Windows PC.
"Microsoft Copilot will uniquely incorporate the context and intelligence of the web, your work data and what you are doing in the moment on your PC to provide better assistance — with your privacy and security at the forefront," said Yusuf Mehdi, Corporate Vice President & Consumer Chief Marketing Officer.
"It will be a simple and seamless experience, available in Windows 11, Microsoft 365, and in our web browser with Edge and Bing. It will work as an app or reveal itself when you need it with a right click," he told the gathering.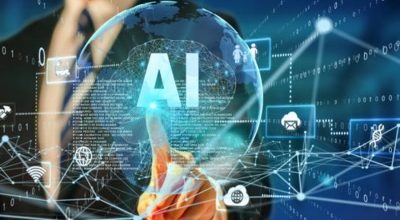 Microsoft 365 Copilot will generally be available to commercial customers starting November 1 with a more powerful version of M365 Chat, new capabilities for Copilot in Outlook, Excel, Loop, OneNote, OneDrive and Word.
The company also announced new features in Bing and Edge.
Bing Chat Enterprise will also get a few upgrades including support for multimodal visual search and Image Creator now available in the Microsoft Edge mobile app, the company announced.
Microsoft said it will soon add access to OpenAI's DALL-E 3 image generator for users to create images right in a chat.
"We are entering a new era of AI, one that is fundamentally changing how we relate to and benefit from technology. With the convergence of chat interfaces and large language models you can now ask for what you want in natural language and the technology is smart enough to answer, create it or take action," said Mehdi.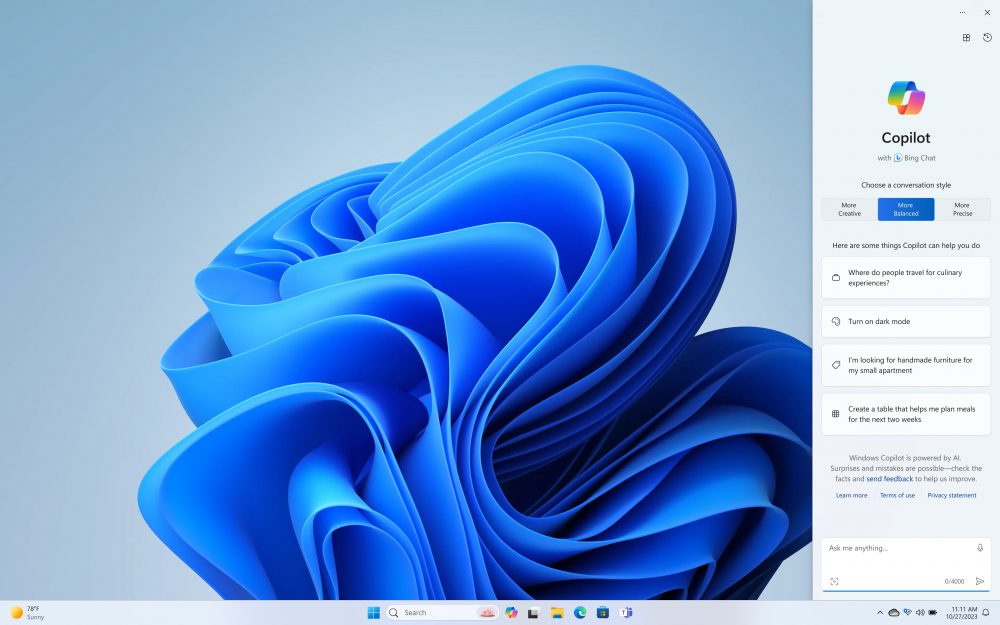 Additionally, the company introduced new Surface laptops. The Surface Laptop Studio 2 with 14.4-inch display starts at $1,999 and runs on Intel's 13th generation chips.
Turbocharged with the latest Intel Core processors and cutting-edge NVIDIA Studio tools for creators-with up to 2x more graphics performance than MacBook Pro M2 Max, the device brings together the versatility to create and the power to perform, said Microsoft.
The Studio 2 also offers some big new connectivity options: it has two USB-C ports, one USB-A port, a microSD card reader, and the Surface Slim Pen 2.
Microsoft also announced Surface Laptop Go 3 that comes with a 12.4-inch touchscreen and offers up to 15 hours of battery life, along with one USB-A port, one USB-C port, and a headphone jack.
The Surface Laptop Go 3 starts at $799, with availability starting October 3.
Advertisement