Advertisement

Besides the devastating earthquakes which hit Turkiye and Syria, the situation in Afghanistan is considered the biggest humanitarian crisis in the world in 2023…reports Asian Lite News
Ramiz Alakbarov, the Deputy Special Representative of the United Nations Assistance Mission in Afghanistan (UNAMA) said that Afghanistan's gross income has declined by 35 per cent, and nearly 700,000 people have lost their jobs over the past 18 months, the Khaama Press reported.
Alakbarov, in a press conference on Tuesday, said that 65 per cent of the people need humanitarian aid, and millions are on the verge of catastrophic starvation in Afghanistan. According to the Khaama Press, a high-ranking UN official in Afghanistan has said that the price of essential food items has increased by 30 per cent, and three-fourths of the ordinary people's income goes to food only.
Furthermore, he highlighted that currently, 28.3 million people in Afghanistan are in desperate need of humanitarian assistance, and six million people are on the verge of starvation.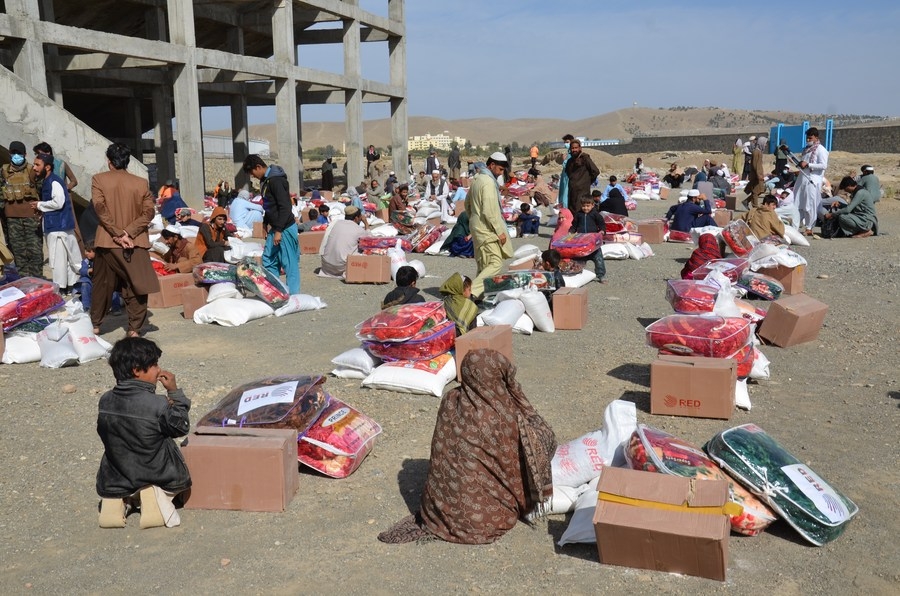 Besides the devastating earthquakes which hit Turkiye and Syria the worst in decades, the situation in Afghanistan is considered the biggest humanitarian crisis in the world in 2023, and natural disasters have added to the problem of the people as well.
As per the report by the Khaama Press, Alakbarov described the natural disasters including floods and earthquakes in 2022 as quite unprecedented in Afghanistan and said that natural disasters might also adversely affect people in 2023.
The United Nations has repeatedly called on rich countries to donate generously and help this organization in offering life-saving services for needy people across the world.
"Budget request for Afghanistan make only 9 per cent of the total fund for global humanitarian aid, and it is requested that special attention should be paid to the Afghan people due to the existing humanitarian crisis in the war-torn country," Alakbarov said.
This comes as the Afghan interim government is struggling with major economic issues and security challenges. The Islamic State Khorasan (IS-K) militants have intensified their attack, targeting foreign embassies, diplomatic missions, hotels, and educational institutions over the past months, which resulted in the death and injury of scores of innocent people. (ANI)