Advertisement

The WFP said that with the current cash allowance, the Rohingya have less than 9 cents for each meal and "are being pushed over the edge"….reports Asian Lite News
Rohingya refugees in Cox's Bazar, Bangladesh, now face a dire situation as aid funding diminishes, a UN spokesman said.
The Rohingya, who have faced repeated climate shocks since their exodus from Myanmar seven years ago, now face hunger, deepening their vulnerabilities, said Stephane Dujarric, chief spokesman for UN Secretary-General Antonio Guterres, on Tuesday.
Dujarric added that the World Food Programme (WFP) reports that cuts in donor funding have forced the agency to reduce its life-saving assistance for the entire Rohingya population in Cox's Bazar. Funding shortfalls have resulted in a cut in the Rohingya's full ration of $12 to $10 per person per month in March and then to $8 in June, Xinhua news agency reported.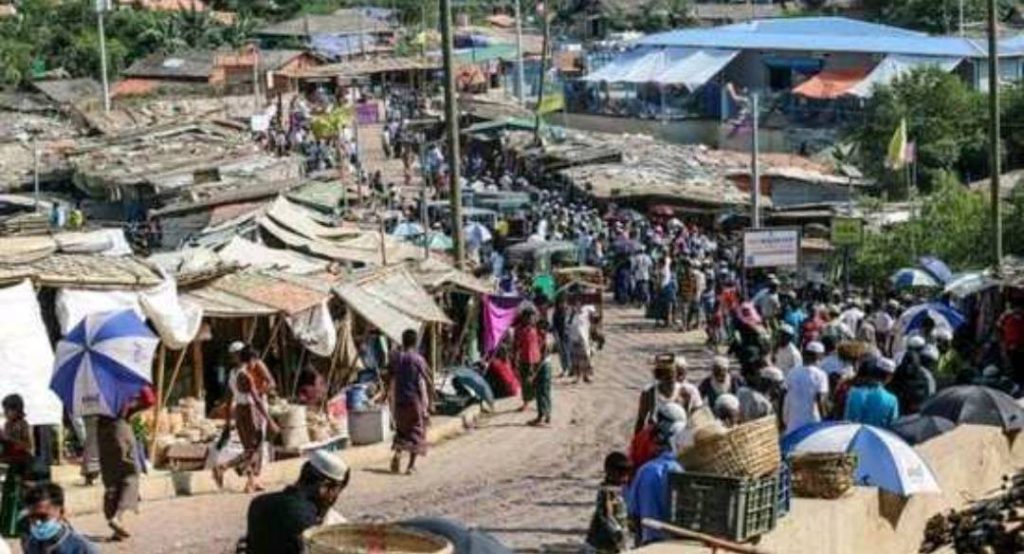 The WFP said that with the current cash allowance, the Rohingya have less than 9 cents for each meal and "are being pushed over the edge".
"WFP is urging donors to step up now to support them in restoring full rations and keeping critical humanitarian operations intact until the Rohingya repatriation," the spokesman told a regular press briefing.
"WFP needs another $175 million to provide the Rohingya with a full ration through December 2024."
The UN Population Fund said Cox's Bazar is the largest refugee camp in the world, with a population of nearly one million Rohingya.
Advertisement