Advertisement

UAE and India share interest in space sector and the two friendly countries seek to invest in space exploration through joint projects…reports Asian Lite News
AlNeyadi returned to earth on 4th September after completing the longest Arab space mission aboard the International Space Station.
He has also become the first Arab astronaut to complete a spacewalk.
The visual campaign featuring the celebrated astronaut in his space suit, has caught the attention of both residents of the city and the summit delegates alike.
UAE and India share interest in space sector and the two friendly countries seek to invest in space exploration through joint projects.
Burjeel Holdings, one of the largest healthcare services providers in the MENA region, chose to celebrate Al Neyadi's achievements through these hoardings at prominent locations in the heart of the city.
Meanwhile, days after returning to Earth, astronaut AlNeyadi updated his health status and thanked all for being part of his space journey.
"From Earth to Space & back! I write to you with gravity under my feet and warmth in my heart from all the love and support you all have shared. Thank you all for being part of this journey with me," he posted.
"Friends, I'm in good health and looking forward to meeting you all very soon," he added.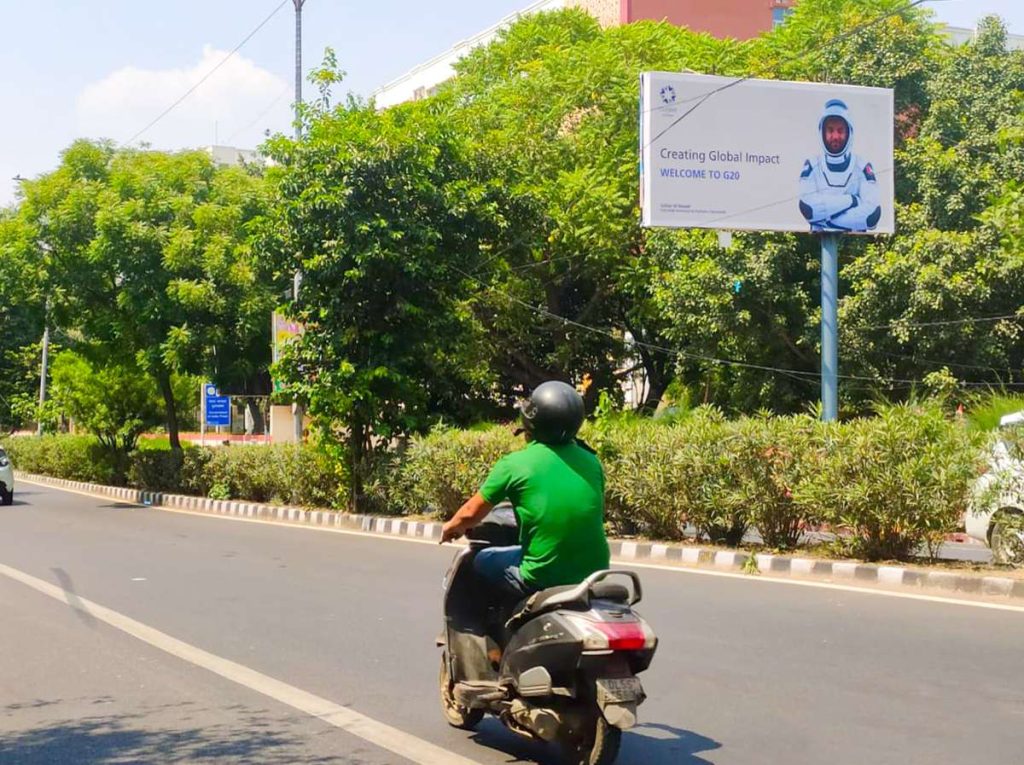 AlNeyadi succeeded in achieving qualitative and historical achievements, which consolidated the UAE's regional and global position as the first Arab country to complete the longest space mission in the history of the Arabs, which lasted for six months on the International Space Station (ISS), and included conducting pioneering scientific experiments that contribute to serving humanity and the scientific community.
After AlNeyadi completed about 4,000 hours of work in space, the Emirati astronaut contributed to the development of scientific and technological advancement in the UAE, by conducting about 200 scientific experiments in various fields that took about 585 hours.